Vivo iQOO 7 was launched in January, it is the second phone in the world to have a Snapdragon 888 chip and has enjoyed a lot of success in China. And recently, the latest information about the next flagship of iQOO has appeared called Vivo QOO 9. Let me review the rumors about iQOO 9 in this article.
See also: Top 10 flagships with the worst AnTuTu performance scores in September 2020: iQOO 5 Pro is the best, second place belongs?
The article will be updated continuously as soon as there is news about iQOO 9.
IQOO 9 Leakage Information (Updated to 10/02)
The flagships of the Vivo iQOO series often do not focus too much on high battery capacity, instead they focus on improving faster charging capabilities. But maybe everything will change with their flagship this time.
According to information leaked from Digital Chat Station, then iQOO 9 will be equipped with dual battery technology to increase the battery capacity of the device to 4,400 mAh, 400 mAh larger than iQOO 7. Currently, the 4,400 mAh capacity is not large but with iQOO will Equipped with 120 W super fast charging technology, I think this battery capacity is quite good.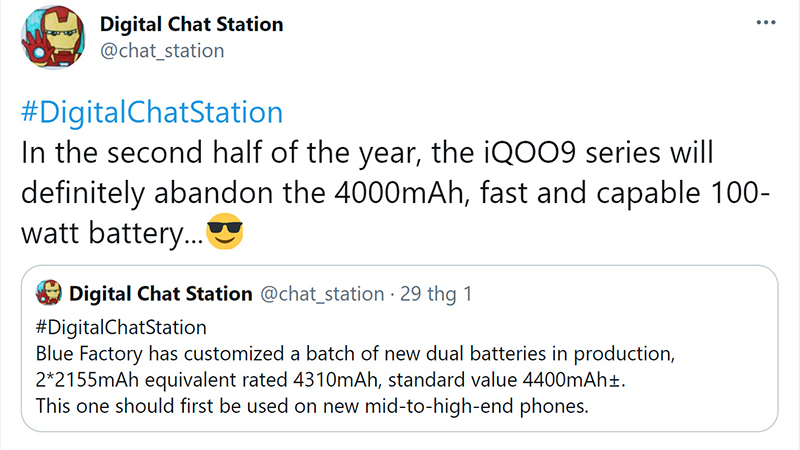 For current users, the more batteries the better, but perhaps iQOO does not want to make the phone too bulky. So with a 4,400 mAh battery, I think the device will satisfy you with a day of use with a moderate frequency of use.
But do not worry because with the 120 W super fast charging technology included, the battery will be very fast full and serve you without interrupting your work.
iQOO 9 has the same configuration as the previous generation
According to sources from 91mobiles, the iQOO 9 has strong performance thanks to the use of Snapdragon 888 chip from Qualcomm, accompanied by 8 GB of RAM and 128 GB of internal memory. The device may have another configuration version for users to choose from is 12 GB of RAM and 256 GB of internal memory.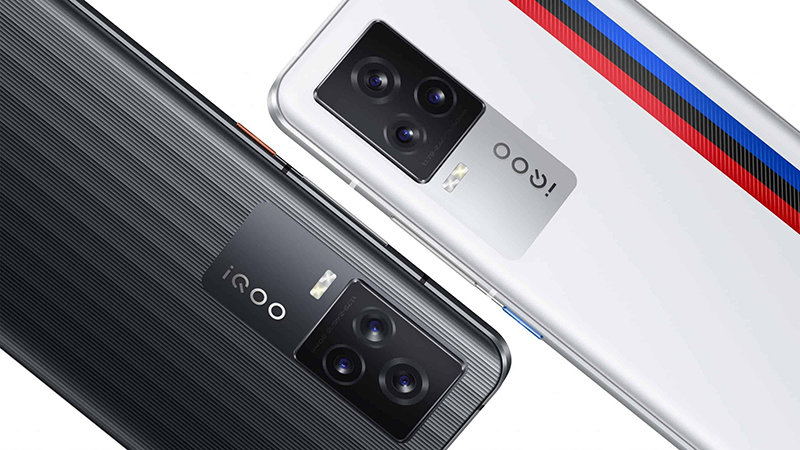 With the above configuration parameters, perhaps the performance of iQOO 9 we do not need to talk about anymore, the machine is more than enough to meet us all the daily use tasks, as well as well fight all the hottest games. on the market today. With her, you just need to download the game and fight, not worrying about setting the appropriate configuration anymore.
In addition, with being equipped with Snapdragon 888 chip, it is obvious that iQOO 9 will have 5G technology, making your entertainment experience much more complete with super fast connection speed.
IQOO selling price and release date 9
According to information from 91mobiles, iQOO 9 will be released in the second half of 2021. However, this is still an unconfirmed rumor so there may be a bit of movement.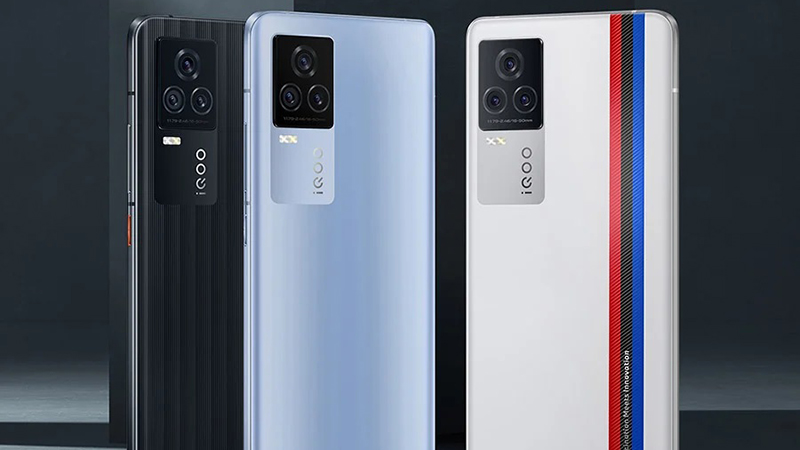 As for the selling price, currently there is no information, but with the configuration with not too many upgrades compared to iQOO 7 so I predict iQOO 9 will have a selling price of about 13.5 million similar to the previous generation.
What do you think about iQOO 9? Please leave your comments about this machine. Thank you for your time interested in and following the article.
See also: iQOO 9 will have a 4,400mAh capacity battery and support for super fast charging up to 120W, launch time is also revealed.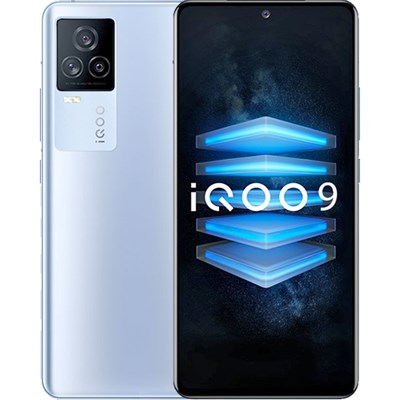 iQOO 9
Rumor
See details
Edited by Vu Truong An
Not satisfied with the article
466 views
Related posts
iQOO Neo5 reveals actual photo: The front is similar to iQOO 7, the configuration is not the same as the Snapdragon 870 chip


2 days before

iQOO Neo5 revealed the time of launch, the processor and fast charger only lost a little bit less than iQOO 7, how much price do you guess?


3 days ago

There is a new Vivo smartphone using Snapdragon 870 chip, hoping to sell as good as Motorola Edge S


4 days ago

Q4 / 2020: Samsung continues to hold the throne of mobile phone market share in Vietnam, Vivo's strong growth, surpassing 3rd


1




4 days ago

Vivo S7t launched: 4 rear cameras with 64MP main sensor, 44MP super-sharp selfie camera, Dimensity 820 chip, price equal to S7 5G


2




6 days ago

Vivo V20 Pro detailed review: A comprehensive mid-range smartphone with stylish design, dual selfie camera, 5G connectivity


6 days ago
.