If you're a fan of rear-engine cars from Stuttgart, you've probably heard of Rauh-Welt Begriff, or RWB for short. They are crazy Porsche cars with their oddly wide-body kit and huge wings. Because of their rare appearance, they have been the focus of many Instagram photos and YouTube videos in recent years.
View at Rauh-Welt Republik car workshop
But what you may have missed about these broad-body suits is that they were not made to get attention on social media, but actually for speedy racing on the track. Naturally, one must thank the place that made such special bodies – the Rauh-Welt Republik workshop.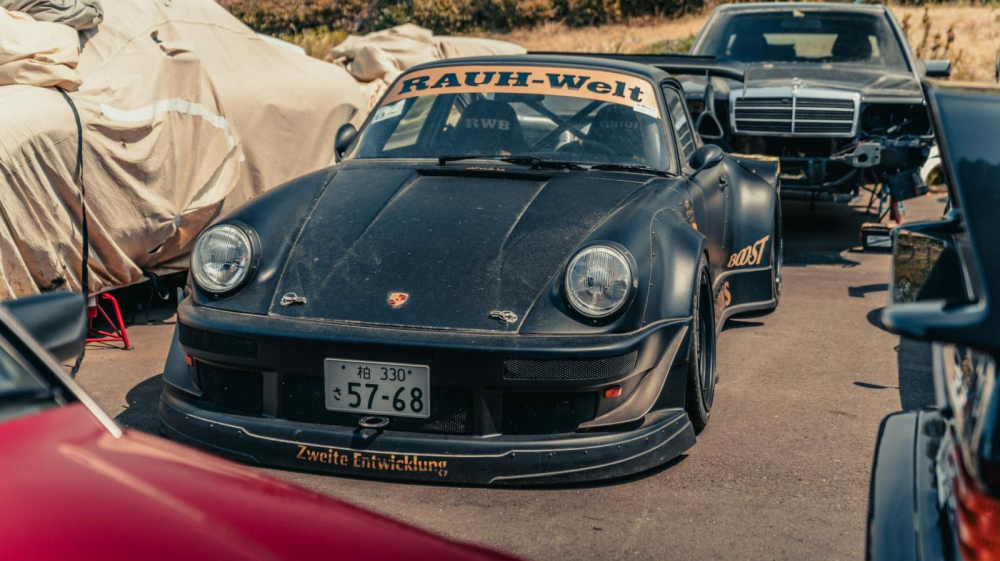 The famous Porsche 930 "Stella"
RWB is the brainchild of Akira Nakai. Coming from Chiba Prefecture, Japan, Mr. Nakai has become a famous figure in the world of cars since everyone knows about the Porsche 930 "Stella". Since then, Porsche enthusiasts have been constantly inviting him to their home countries and creating unique 911s with incredible body shells.
Porsche RWBs always have a unique look
Mr. Nakai always intended to make these cars for racing, mainly Tsukuba. The Stella has taken more than 10 years to develop and is the first test product for all RWB products. A lot of cars have been produced since then, using the formula that combines the engine and suspension, weight reduction and the notorious body shell of RWB.
The RWB car has received a lot of attention on social networks Instagram and YouTube recently
Because Japan is not a place where people often show off their wealth on the internet, many RWB-branded Porsche have led a simple life, away from millions of eyes on social networks. But if you get a chance to visit an Idlers racing event, you'll see the highest rate of RWB cars around the world. There are dozens of them and they're not only showing off, but screaming crazy on the track.
Mr. Tetsuro Yamazaki, who is responsible for building the Porsche RWB
Not only must you thank Akira Nakai for the Porsche RWBs, you must also thank Tetsuro Yamazaki. He met Nakai when they were 20 years old, and the two created RWB 10 years ago. Their role is clear: Nakai does all the aesthetic and visual work, while Yamazaki is tasked with making and making machines. But because of increased customer demand, two years ago they founded Rauh-Welt Republik, a racing car factory dedicated to RWB.
A pure black RWB with a unique rear wing
A new red and yellow RWB has been completed
They make both naturally aspirated and turbocharged engines. But crazy power isn't the main goal – weight reduction and high reliability are the ultimate goal. As a result, they will get a genuine car, swap out the door, fenders, and roof to an equivalent carbon fiber accessory to reduce weight, and strip off what's unnecessary inside.
A total of 400 kg can be dropped, so RWBs weigh only 1 ton or less. For example, the Stella weighs 980 kg.
The Porsche RWB is lightweight and runs very well on the track
Want proof that RWBs are more than just displays? A standard 911 of today will need 1 minute 6 seconds to run around the Tsukuba 2000 race track. A car RWB? It is located 1 minute below the landmark.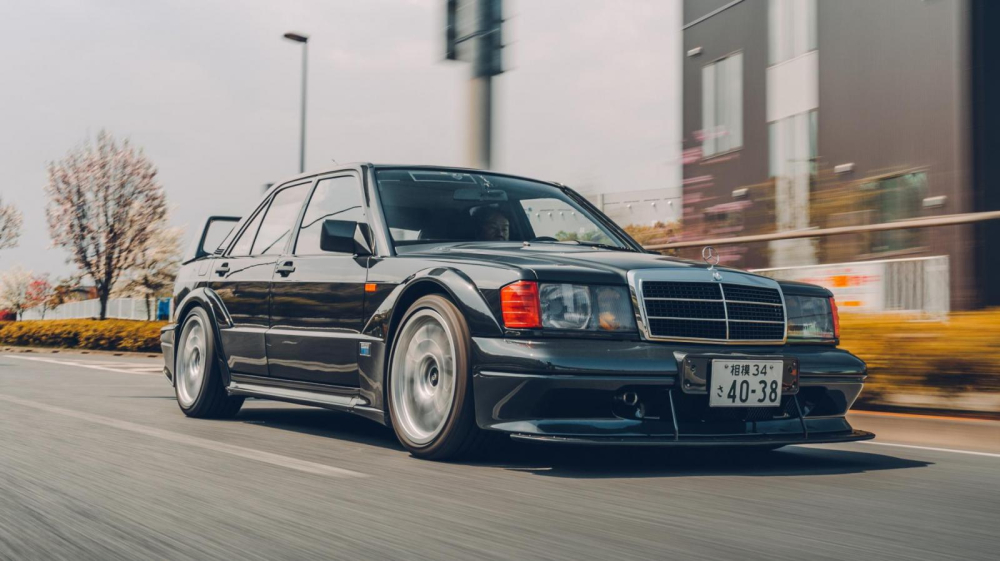 Yamazaki's rare Mercedes-Benz 190E Cosworth Evo II
Not only knows the level of RWB, Yamazaki also makes others envious when owning one of the coolest cars on earth, one of the 500 Mercedes-Benz 190E Cosworth Evo II. Needless to say, he did not have to buy a car to collect but to use it almost every day for the past 26 years.
It has been mastered many new parts
Of course, Yamazaki also made a lot of effort to upgrade it with BBS magnesium wheels, Lamborghini front brakes, Porsche GT3 brakes at the rear, Motec engine management system, and a different ignition.
Hope to have more RWBs born from here
Now that you have an in-depth look at the store and the man behind, hopefully that's enough to make you rethink the RWB style. These cars contain profound values ​​that cannot be seen in an Instagram photo.
Duy Thành