The product Vsmart Air Purifier was first announced to the market, including 2 intermediate models (30LA5300, 35LA5400) and 2 high-end models (45LD6600, 55LD8800). All models use standard HEPA filters that remove up to 99.95% of 0.3um fine dust and the ability to automatically clean the air suitable for spaces from 36m2 to 65m2 (depending on the model).
For two high-end models, the machine is equipped with multi-layer filters to provide cleaner and purer air, including: a cold catalytic filter that removes harmful gases from leather and wood furniture. ; activated carbon filter to deodorize moisture, grease; Zeolite membrane filters absorb harmful alkali metals in the air. These are also two series of machines integrating features to create negative ions, compensate for moisture, and kill bacteria by UV rays – helping to improve health, improve breathing, and support the nervous system. In particular, these two models have the function of controlling Vietnamese voice through a mobile application.
With experience in successfully manufacturing ventilators, VinSmart understands the importance of optimizing air purifiers for consumers. Vsmart air purifiers are announced to the market with prices ranging from VND 2,990,000 to VND 10,990,000.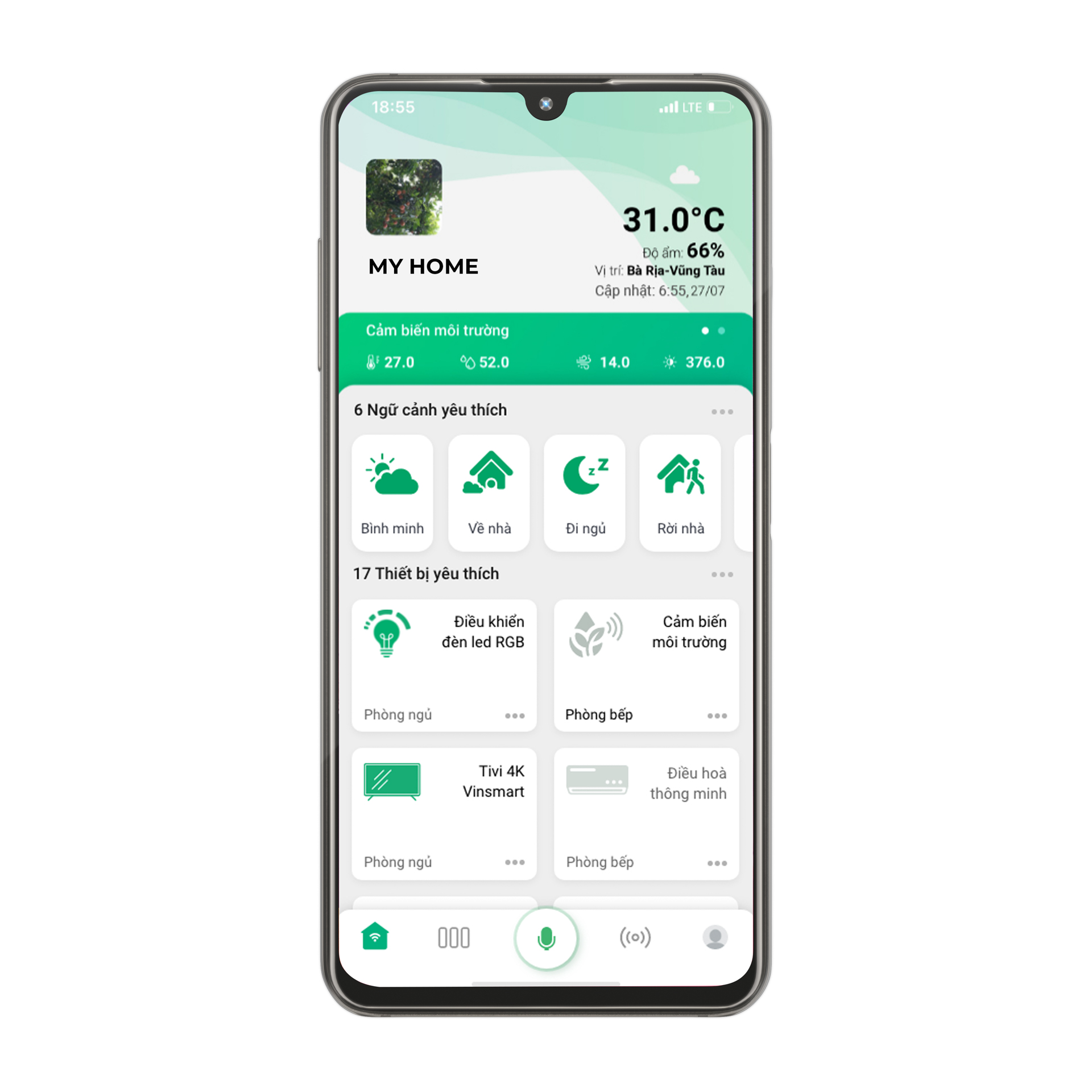 Along with the air purifier, the smart home solution technology product Vsmart (smarthome) was officially launched to the market. This product is researched and developed by VinSmart engineers for both hardware and software management; at the same time cooperated with the leading industrial design firm Pininfarina (Italy).
Smart home solution Vsmart allows owners to control turning on and off the system of electric lights, air conditioners, televisions, water heaters, curtains … with smartphones and voice. Whether at home, at work or traveling … users can still control the house via smartphone according to pre-installed modes such as Home, Work, Bed … High-quality monolithic aluminum and tempered glass, Vsmart's Smarthome products are not only smarter and more fashionable, but also consistent with the international design language.
In particular, the Vsmart smart home solution not only brings a classy and luxurious life, but also ensures information security and safety with the data security system located at the Vingroup Data Center. .
Newly launched products will be opened for sale exclusively on the e-commerce website Vsmart Online (https://shop.vsmart.net) with products such as: Air purifiers, smart TVs, Smarthome and some smart phones. Shoppers will not only receive many incentives but also experience many superior convenient services.
After 2 years of officially entering the market, VinSmart has launched to the market 18 phone models, 5 TV models, reaching Top 3 smartphone market share … Achievements are a solid premise for VinSmart to continue. continuing to strongly develop the technology ecosystem with the strategy of "covering" the world in 2021.
During the Spring 2021 launch and greeting period from February 17 to February 28, 2021, customers shopping on Vsmart Online will have attractive offers with a limited quantity as follows:
Discount up to 2,000,000 VND when buying any product on Vsmart Online
Get a free filter when buying an air purifier
Free combo of Air Purifier and SmartTV when purchasing a smart home solution package
Get an Air Purifier when purchasing SmartTV
Free shipping nationwide.
Free 1: 1 renewal if due to manufacturer's fault for all products on Vsmart Online.
.