(Techz.vn) Not only VinFast Fadil, but also the VinFast Lux duo and the VinFast VF e34 electric car model also receive great deals in July 2021.
Entering July, VinFast continues to "play big" when launching a series of huge incentive programs for VinFast Fadil, VinFast Lux and VF e34 electric cars.
Specifically, for the VinFast Fadil model, car buyers in this July will receive a 100% discount on registration fees. This offer is applied to all 3 versions, including Standard, Advanced and Premium, and deducted directly from the selling price. As a result, VinFast Fadil currently has the lowest price of VND 336.5 million at the dealer.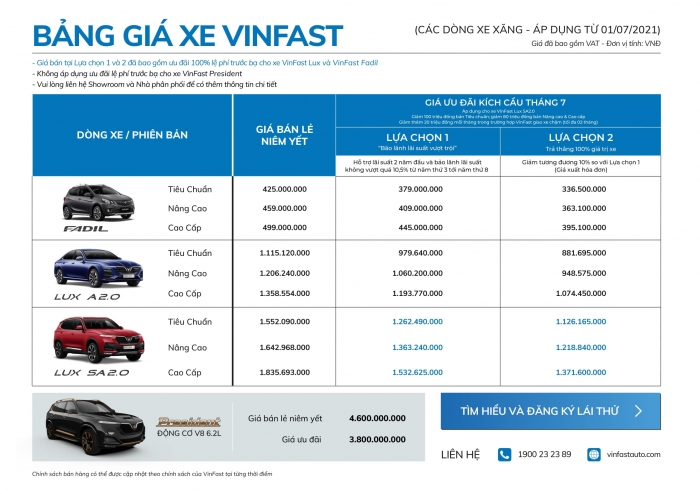 Meanwhile, two models of VinFast Lux SA2.0 and Lux ​​A2.0 are also receiving incentives of up to hundreds of millions of dong this July. Accordingly, customers who buy VinFast Lux A2.0 can use a Vinhomes voucher with a face value of VND 200 million to pay when buying a car. The rest of the VinFast Lux SA2.0 models are offered directly from 80-100 million VND. In addition, customers are also supported with an additional 20 million VND if the customer has not received the car right away.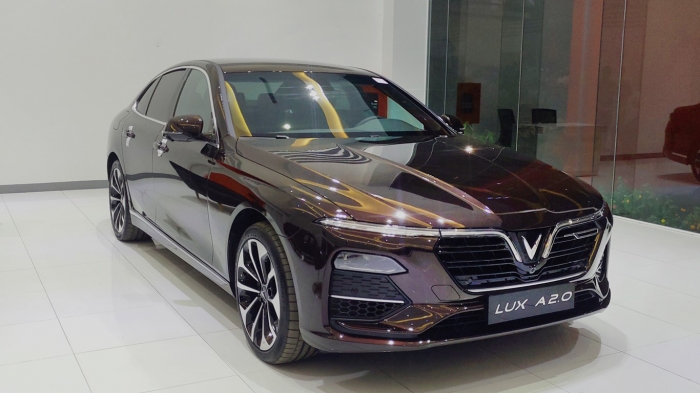 Not only VinFast Fadil, VinFast Lux, Vietnamese car company VinFast also launched an attractive promotion program for the electric car model VF e34 from now until the end of July 15, 2021. Specifically, customers will be given 100% of the registration fee if they deposit 50 million VND and do not refund/cancel/change to another model. In addition, customers who have made a deposit of 10 million VND in advance can also enjoy this offer if they add another 40 million VND between now and July 15, 2021.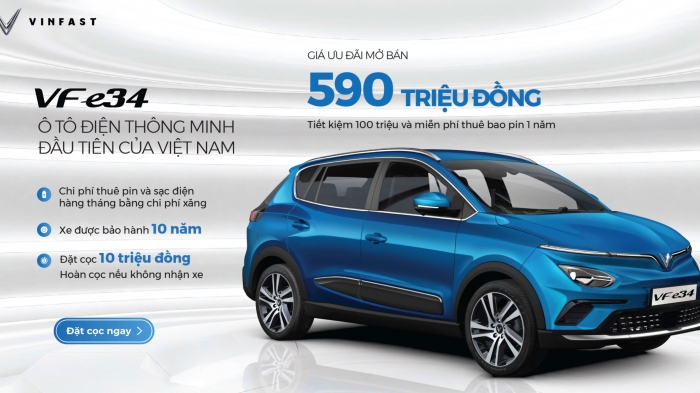 In addition to the above incentives, VinFast continues to maintain customer support and care policies during this time. Programs such as 5-year warranty or 165,000 km (for Lux models), exchange old for new with cash support up to VND 50 million, free 24/7 rescue during the warranty period, etc. are still the most attractive incentives in the Vietnamese car market.
.