"Starry Night" by Vincent Van Gogh – one of the most famous paintings in the world – now has a separate LEGO set, allowing LEGO builders around the world to recreate masterpiece created in 1889.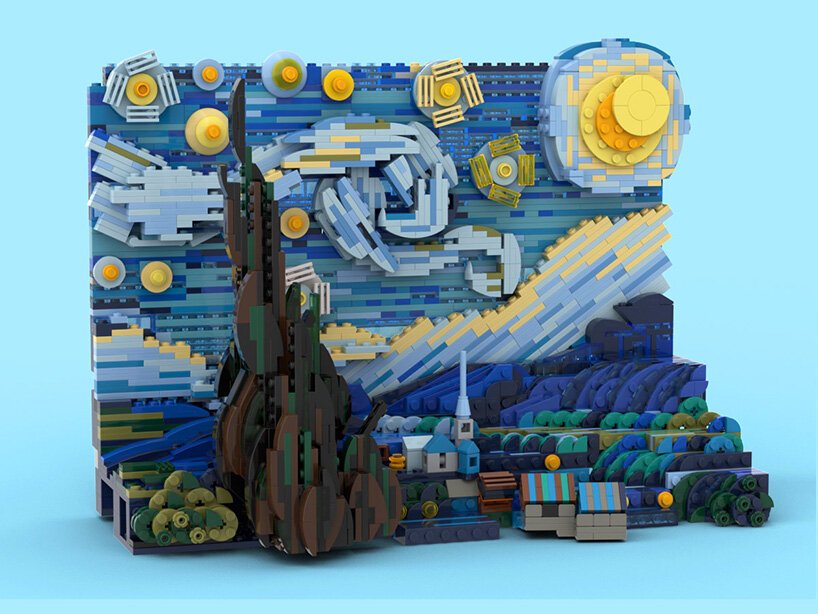 Created by a 25 year old student Truman ChengThis set of designs has been posted to the LEGO ideas website, which allows users to submit potential ideas for them to be turned into a commercially available set. After receiving more than 10,000 votes from the public, the Danish company decided to produce this set of designs, earning the designer 1% royalties.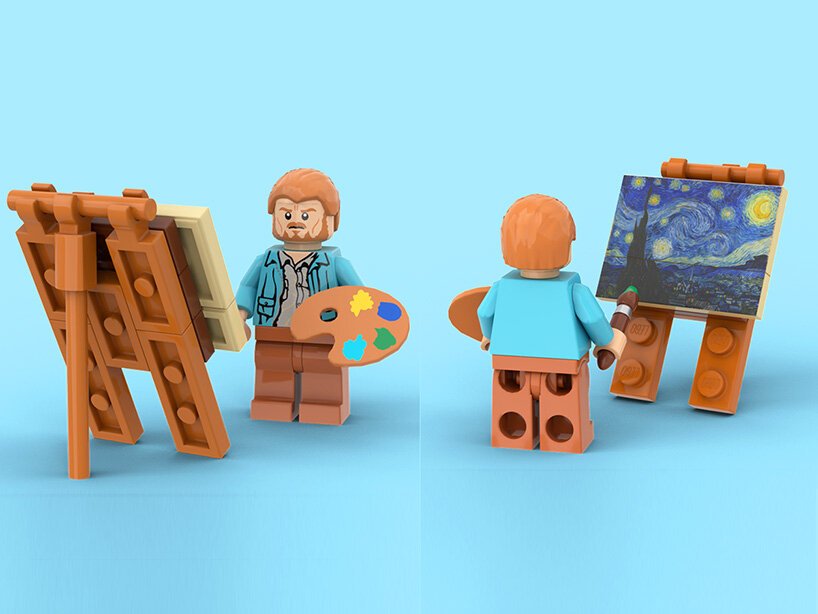 Comprised of 1,552 pieces, the LEGO "Starry Night" toy set by LEGO Vincent Van Gogh reproduces the original painting in a 3D setting, emphasizing the legendary artist's iconic lines and color choices. Clip and brackets form a swirly cloud; the stacked plates form hillsides and bushes; as well as curve-building sections to become cypress.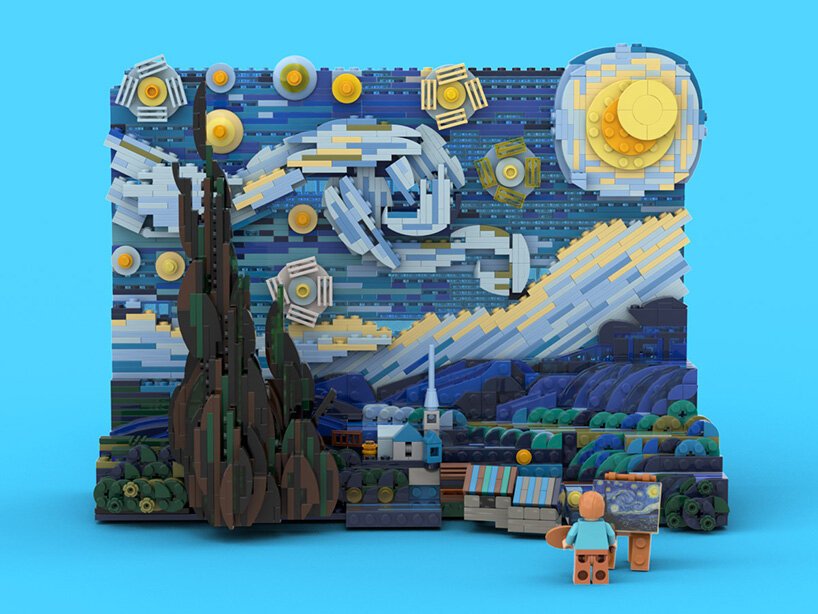 In honor of the artist, a mini character Vincent Van Gogh is also included in this set, along with a brush, color palette, easel and starry night miniature printed on other pieces.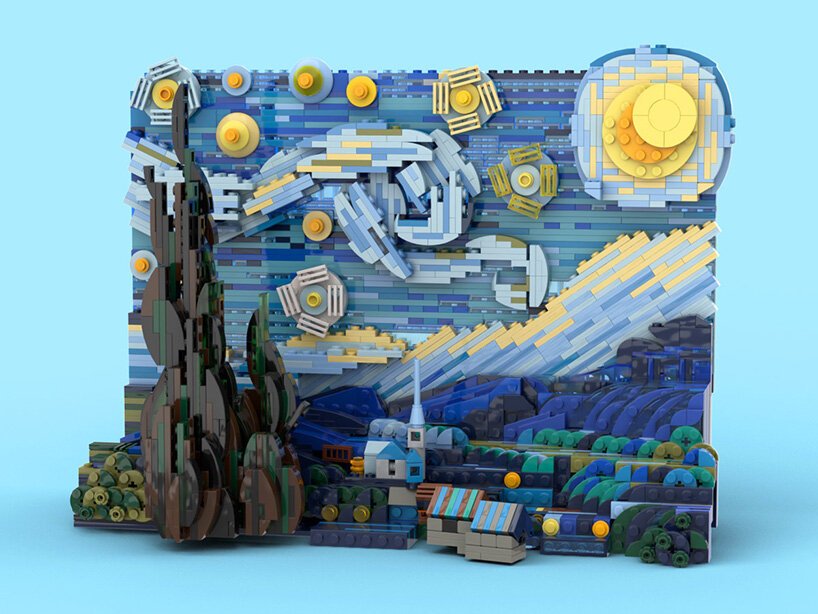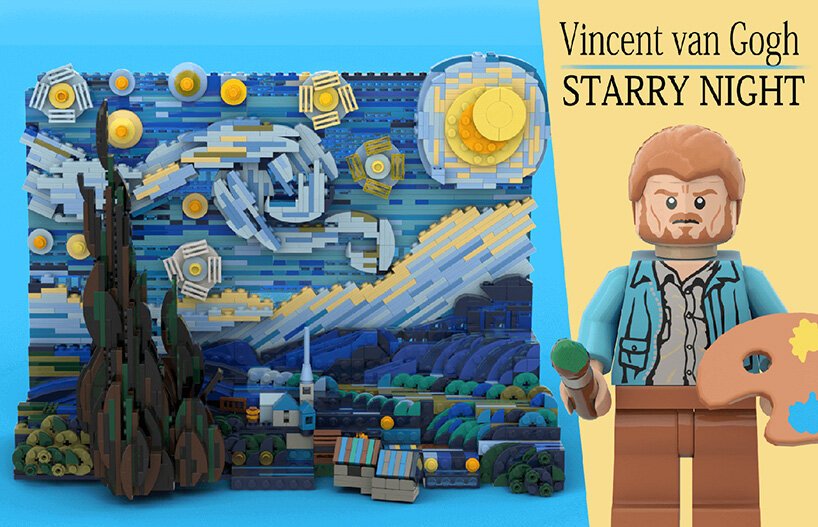 "To me, LEGO is not just a toy, it's something similar to painting", Cheng concluded. "I can express myself, create characters and sculptures out of my imagination. It was a very relaxing experience where I was able to forget the trivial troubles in everyday life and immerse myself in my imagination. Yes, very similar to painting. "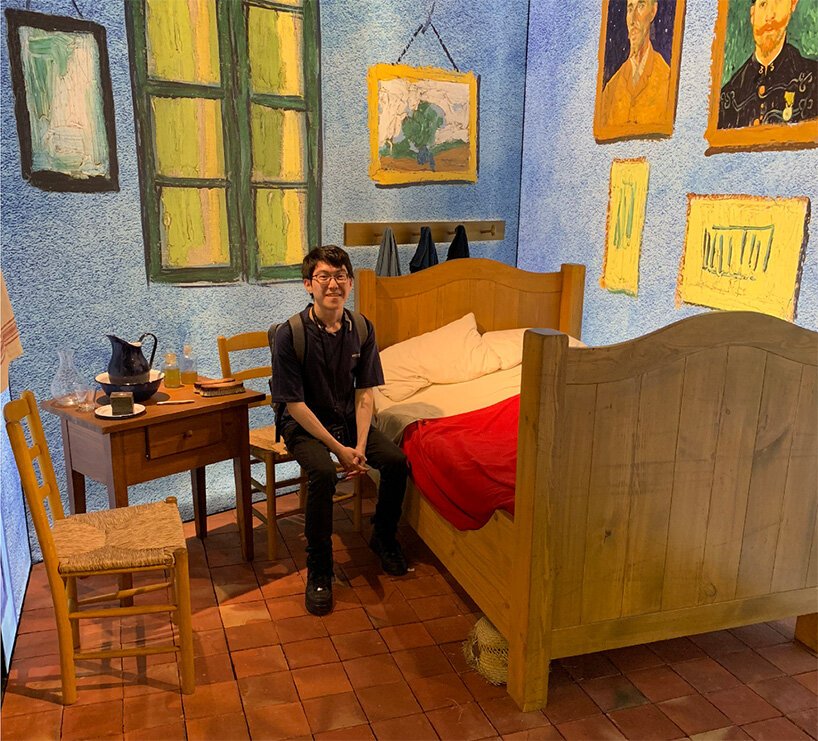 Translator: Nam Vu
Source: designboom