Accordingly, Megazone – one of the biggest AWS partners in Asia – Pacific and Viettel IDC – the leading company in Vietnam market in cloud computing (Cloud) and data center, officially cooperated with each other in supporting Korean enterprises to invest in Vietnam, promoting to support enterprises in Vietnam market to transfer information technology systems to Cloud.
The signing ceremony was attended by Mr. Cao Duc Thang – Deputy General Director of Viettel Group, Mr. Joo Wan Lee – Chairman of Megazone Group, Mr. Hoang Van Ngoc – Director of Viettel IDC and representatives from two units. .
At the beginning of the agreement, the two sides will coordinate to provide "make in Viettel" services to Korean businesses currently operating in Vietnam.
In the future, these two units hope to cooperate in the field of e-government, smart cities, smart factories in Vietnam … in order to promote the digital transformation of enterprises in the direction of their own. covered. In addition, Megazone and Viettel IDC will orient investment cooperation, technology exchange in industries such as artificial intelligence (AI) and big data (Big Data), aiming to provide more diverse services. services based on AI, Big Data in Vietnam.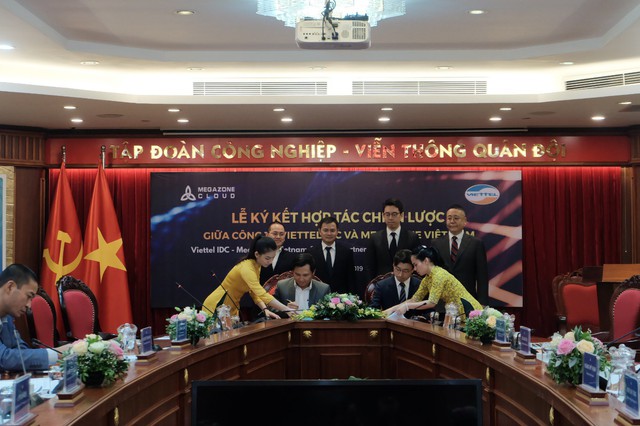 Mr. Hoang Van Ngoc, Viettel IDC Director and Mr. Joo Wan Lee, President of Megazone Group signed a strategic cooperation.
Mr. Joo Wan Lee, Chairman of Megazone Group, spoke at the signing ceremony: "Initially cooperation, Megazone and Viettel IDC will provide Cloud services for Korean businesses operating in Vietnam. We hope It is expected that the cooperation will create a global partnership ecosystem among leading IT companies in Korea and Vietnam. "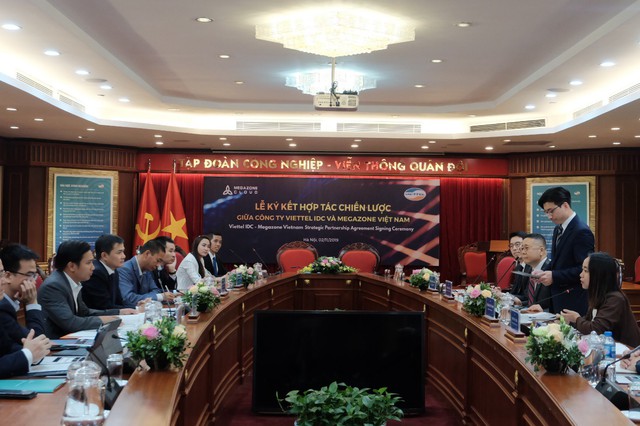 "We are confident that this cooperation will open up many opportunities for both sides in the field of business and technology. In the first phase of cooperation, Viettel IDC expects to work with more than 3,000 businesses with Megazone. South Korea is investing in Vietnam the best IT solutions. "Mr. Hoang Van Ngoc – Viettel IDC Director shared.
About Megazone Group
Megazone is one of the largest cloud computing service providers (MSP) in the Asia-Pacific region. Megazone is South Korea's AWS Premier consulting partner and currently leads the cloud computing market in the Asia Pacific region. Recently, the company has been actively expanding its global market by establishing subsidiaries abroad in the United States, Japan, China and other markets. According to Megazone's statistics, in 2018, the global cloud market reached US $ 1.7 billion and is expected to reach sales of about US $ 3.8 billion in 2019. Megazone's customers have These include big companies such as Samsung Electronics Co., LG Electronics Inc., financial and start-up companies …
About Viettel IDC
Viettel IDC is a leading provider of data center and cloud computing services in Vietnam, with 5 TTDL reaching international standards Rated 3 – TIA 942, and an ecosystem of more than 20 services, Meet the needs of all customers of many scales and fields. Currently, Viettel IDC is a leading partner of the world's leading technology solution providers such as Akamai, Microsoft, VMWare, Veeam, … Viettel IDC has won international standards such as Rated 3 – TIA 942, PCI DSS, ISO 27017, ISO 27001, ISO 9001 … for its data center system (TTDL) and cloud computing.