Vietnam Association of Motorcycle Manufacturers (VAMM) has just announced the business results of all members of the association in 2019.
Accordingly, sales of the 5 members of the association are Honda Vietnam, Piaggio Vietnam, Suzuki Vietnam, SYM Vietnam and Yamaha Motor Vietnam in 2019 reaching 3,254,964 vehicles, equivalent to nearly 9,000 vehicles. every day and more than 371 cars every hour.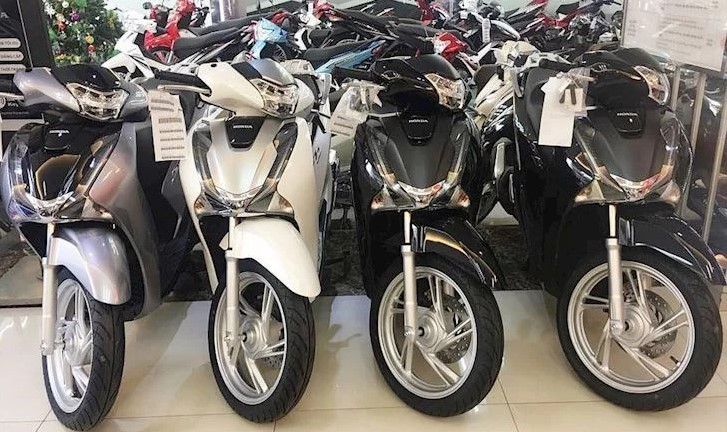 Although this is a large number, compared to 2018, the sales of VAAM members decreased 131,133 vehicles, equivalent to 3.87%. While the sales of VAAM members in 2019 decreased, the number of cars that VAMA manufacturers produced significantly increased. Specifically, VAMA members sold a total of 322,322 cars in 2019, an increase of 33,639 vehicles compared to 2018, reaching an increase of 11.65%.
Looking at the aforementioned figures, it can be seen that Vietnamese consumers tend to switch from using motorcycles to cars quite clearly. Of the 5 motorcycle manufacturers, only Honda maintains a stable sales, the remaining 4 brands have a decline in sales.
According to VAAM, although motorcycle sales in Vietnam decreased slightly in 2019, Vietnam is still the fourth largest motorcycle and motorbike market in the world, behind India, China and Indonesia.
Currently, Honda Vietnam is still the largest unit of VAAM with 29 vehicle products, followed by SYM Vietnam with 19 products. Yamaha Motor Vietnam has 17 models, ranked on the other two manufacturers, Suzuki and Piaggio, owning 14 and 12 models respectively.
Lanzhou
.