The National Convention Center will be the venue for the XIII National Congress of the Communist Party of Vietnam (January 25, 2021 – February 2, 2021).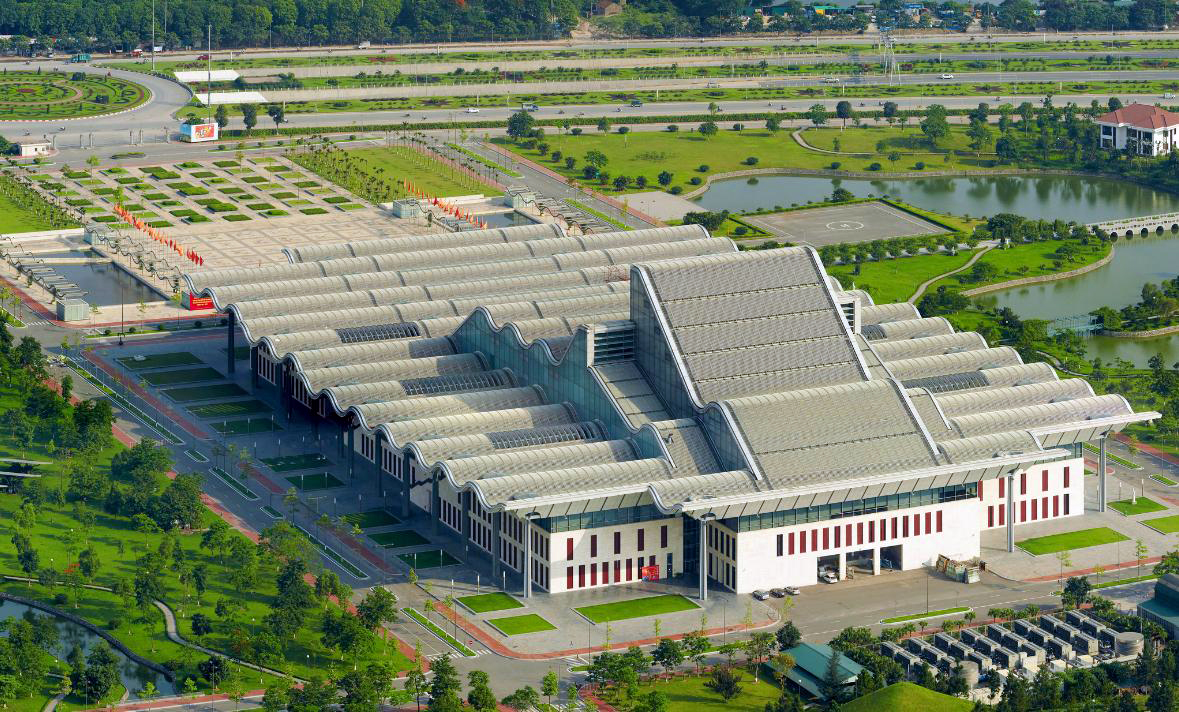 The architecture of the project is selected from the plan "Wavy East Sea" designed by German Federal Republic expert Meinhard Von Gerkar and Nikolaus Goetze, following the concept of Ha Long Bay world heritage landscape. The Government has appointed 9 corporations under the Ministry of Construction to participate in this project, led by Hanoi Construction Corporation. The work is considered to be the largest and most modern project in Southeast Asia.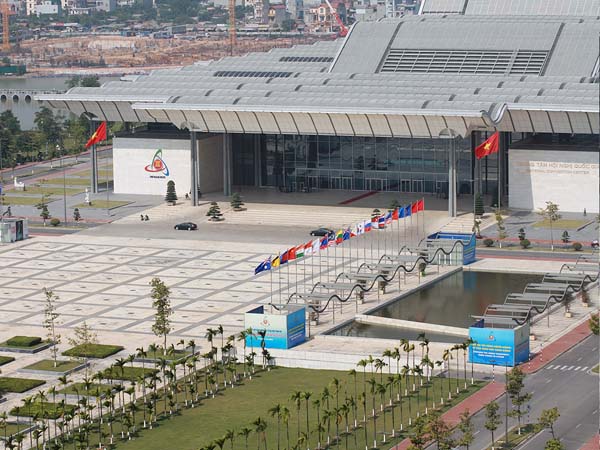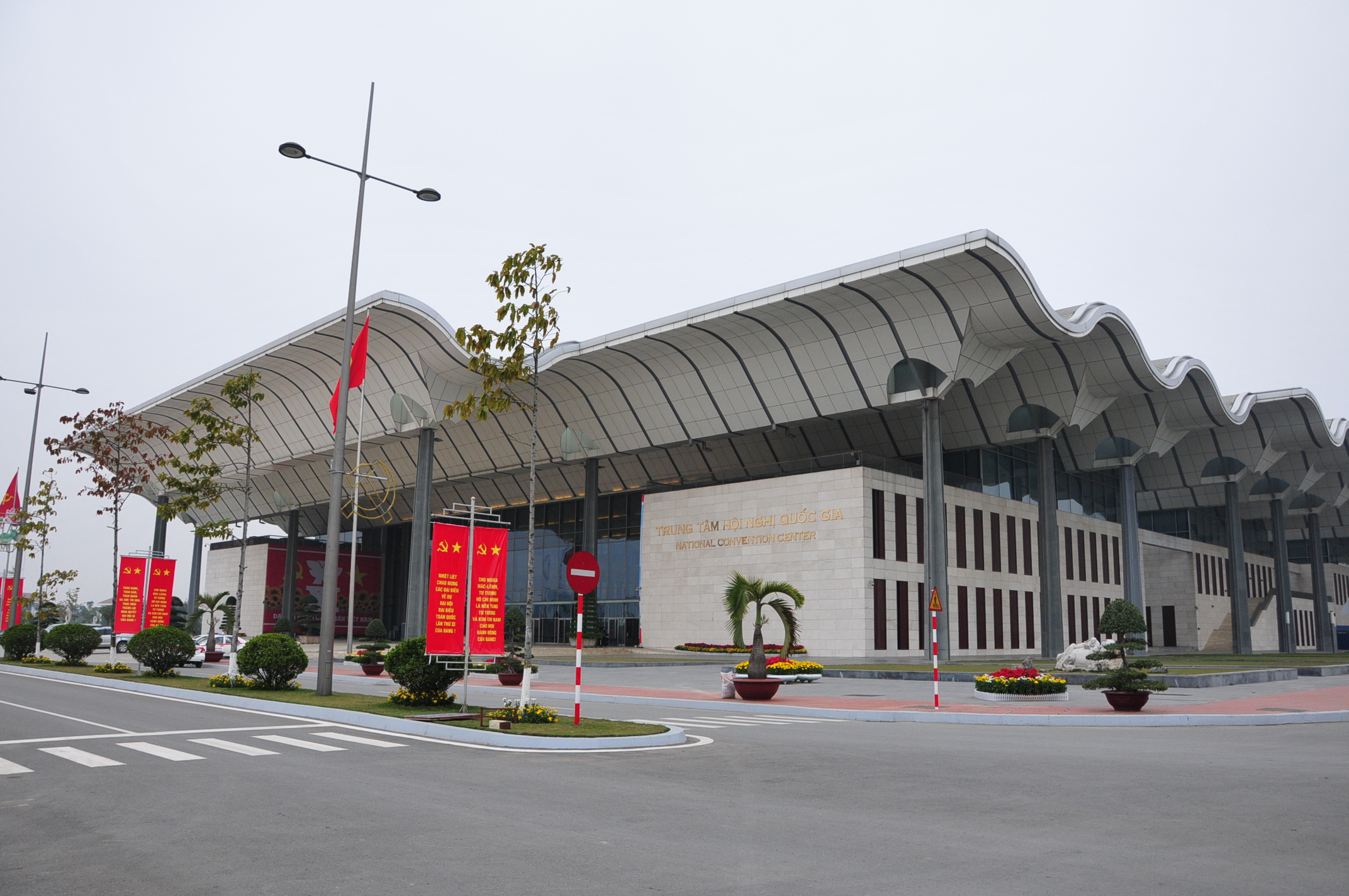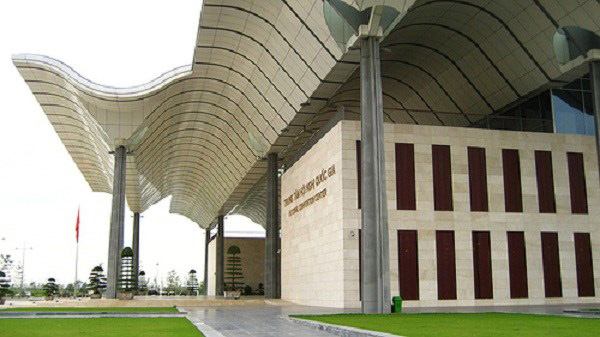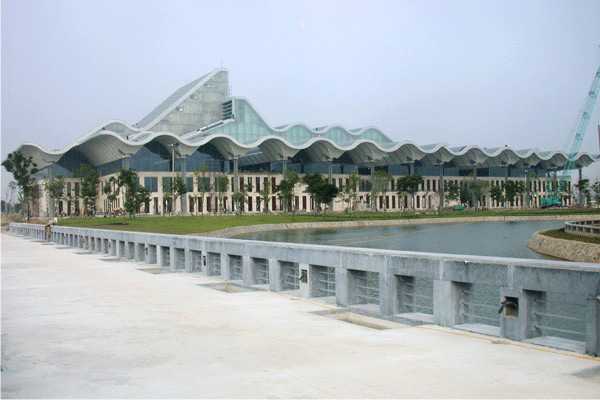 It is known that the construction units have to mobilize nearly 5,000 officers and employees working around the clock. Construction units had to use up to 14,000 tons of reinforcement, 12,500 tons of steel structures, 34,000 m² of paving stone, 50,000 m² of facades glass and roofing glass. Investment capital of over 4,300 billion VND, this is a multi-purpose project with a floor area of ​​60,000m². The main building is a 5-storey block, over 50m high. The main meeting room on the 2nd floor of the building with an area of ​​4,256 m² can accommodate 3,800 seats.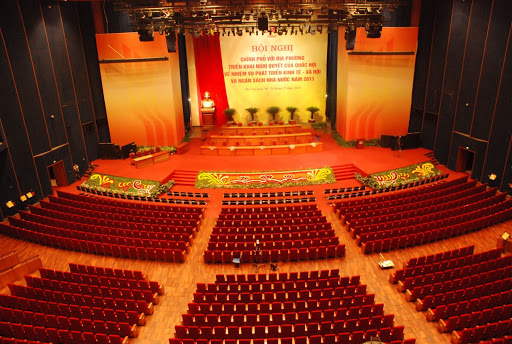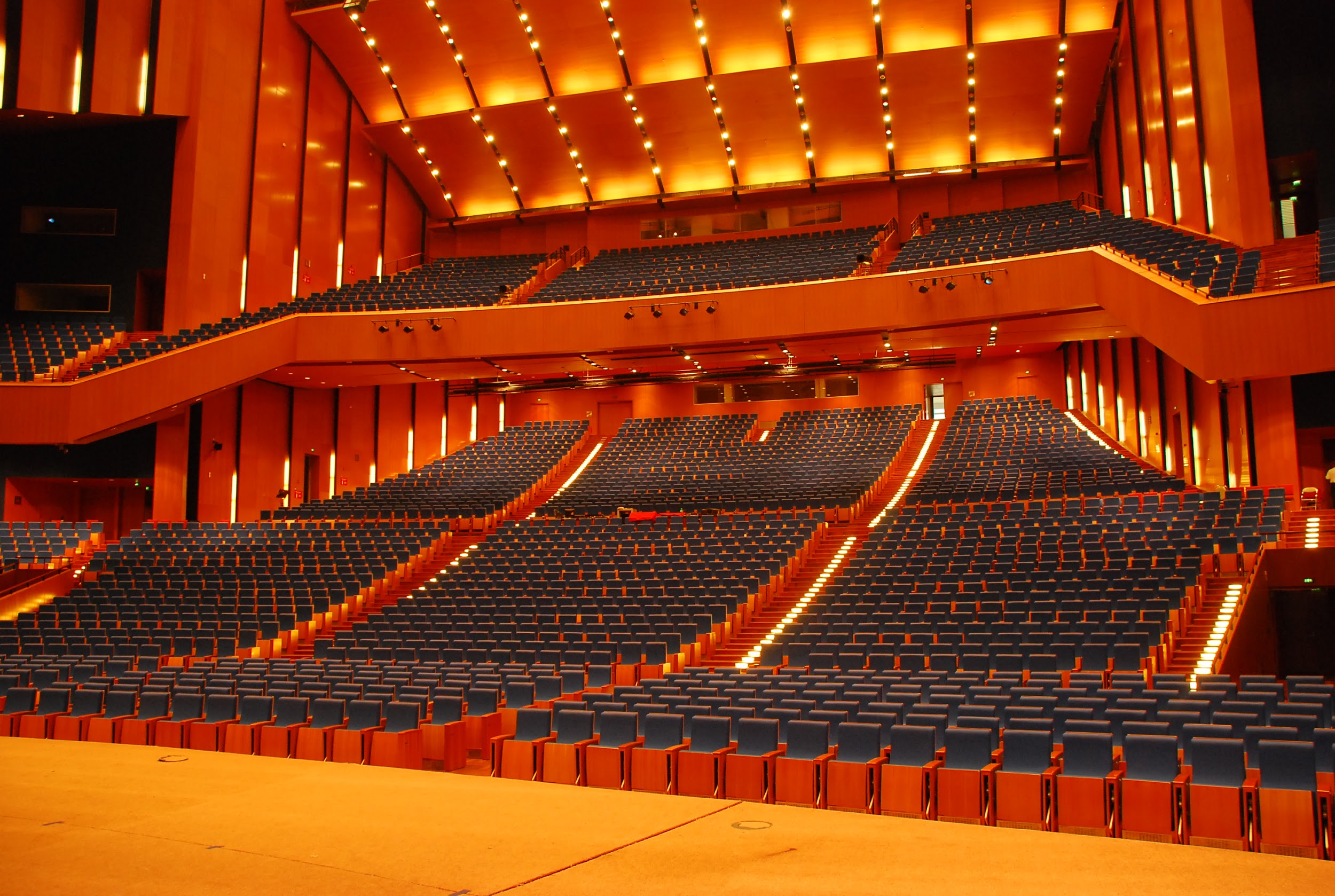 The meeting room is designed with a multi-function stage system, equipped with up to 3 projector screens suitable for all types of arts. This meeting room area can be divided into two separate spaces by an automatic partition system to meet the requirements of other activities.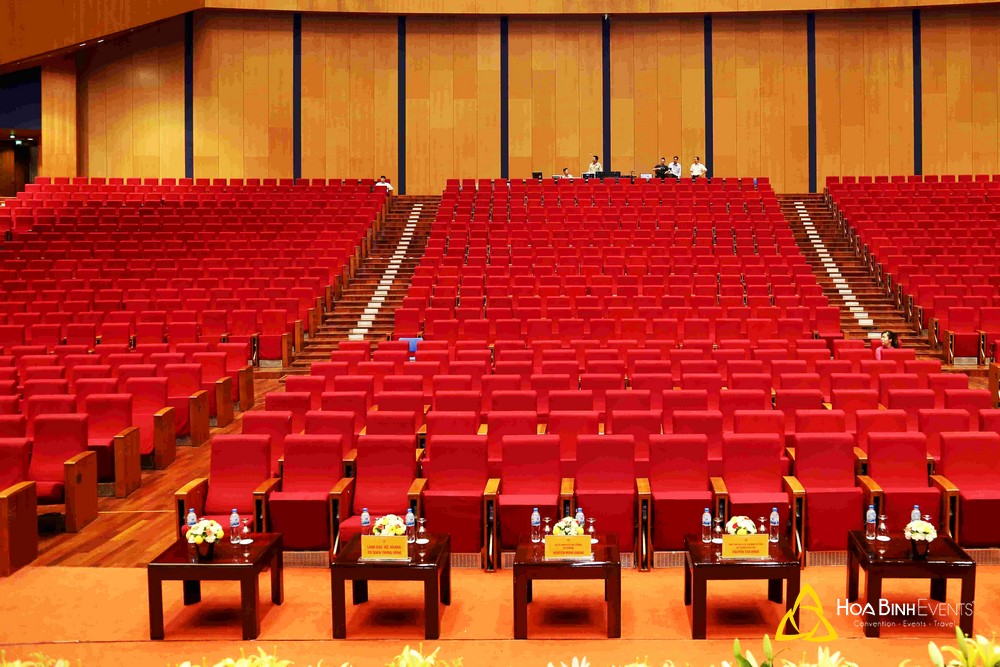 In addition, the 2 presidential meeting rooms are equipped with a microphone system, multi-lingual headphones. 24 small meeting rooms, each small meeting room, if needed, it can be divided into 3 rooms, which means there can be up to 72 smaller meeting rooms.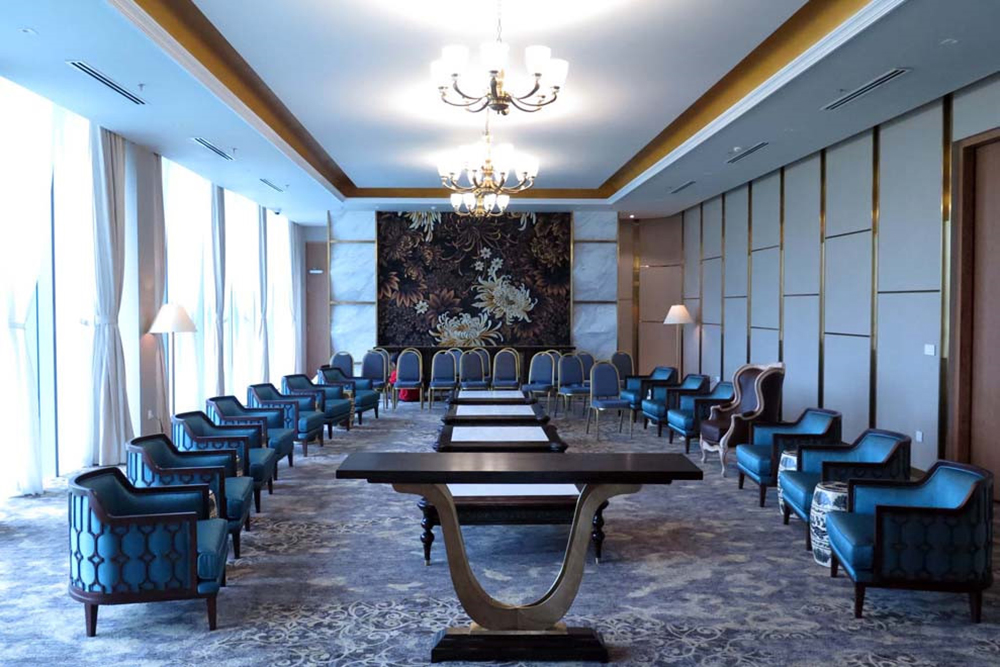 The National Convention Center is also home to a series of great art works located in many different campuses:
The theater system has a stage system for art performances that can be automatically divided into two separate spaces. There are also two red Ha Long and yellow lacquer Ha Long paintings located on two symmetrical walls of the hall. These are considered the largest color painting in the world; size 4.2 m, 33 m long. Ha Long picture is made of gold; Red dragon fruit is made of traditional pearl material.
The National Convention Center is also decorated with 12 large-sized paintings, mostly lacquer, including the Young Lady in the garden by Nguyen Gia Tri and the Thay Pagoda by Hoang Tich Chu (copied from the original in size 2 , 4.-2.5 m) and 60 paintings of different types.
The front square is nearly 10,000 m² wide with trees, lawns, lake systems, and 30 stone statues of sculptor Nguyen Long Buu. The work was started in November 2004 and completed later. that 22 months.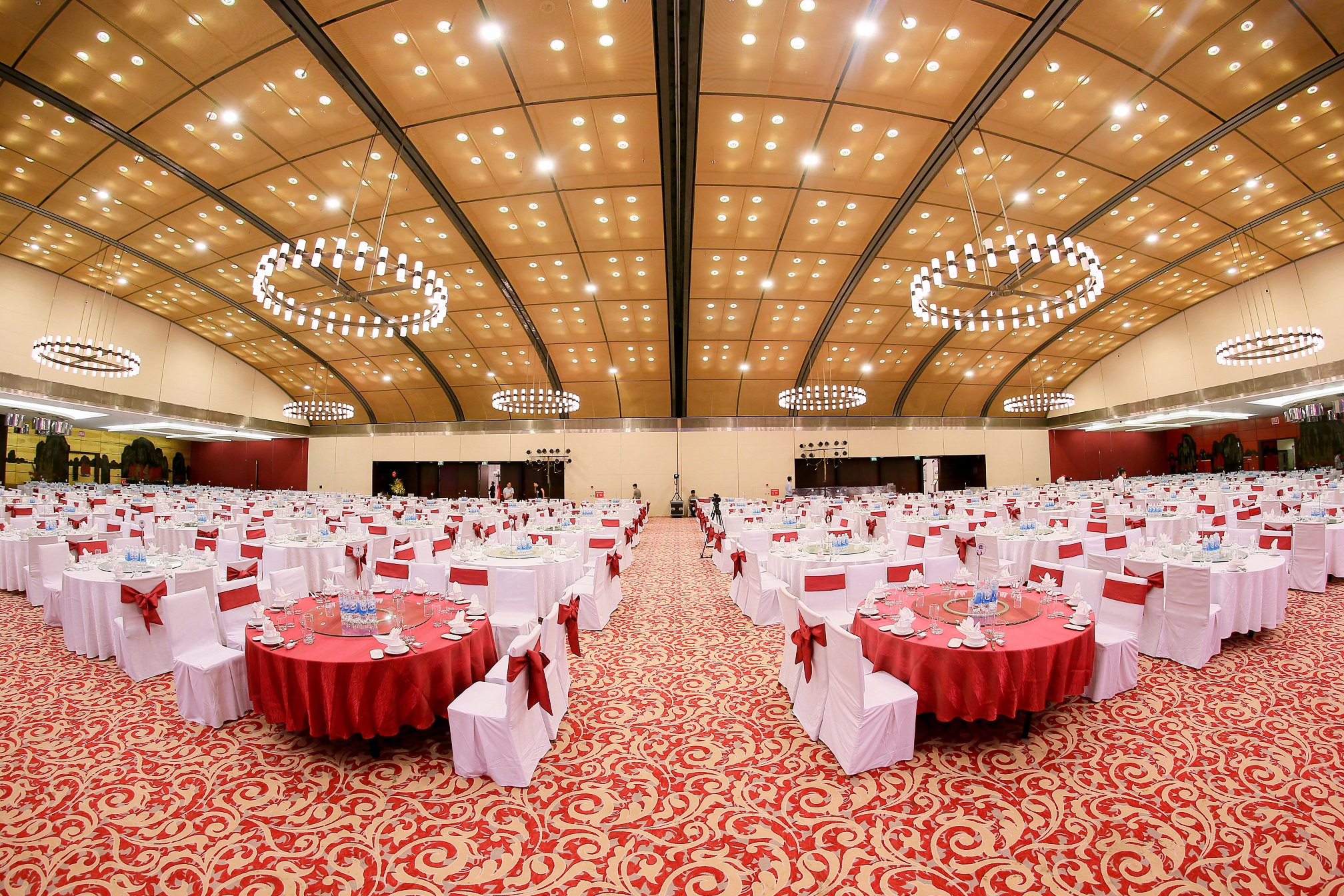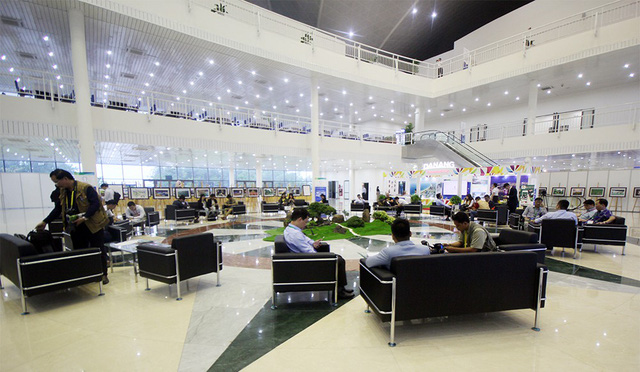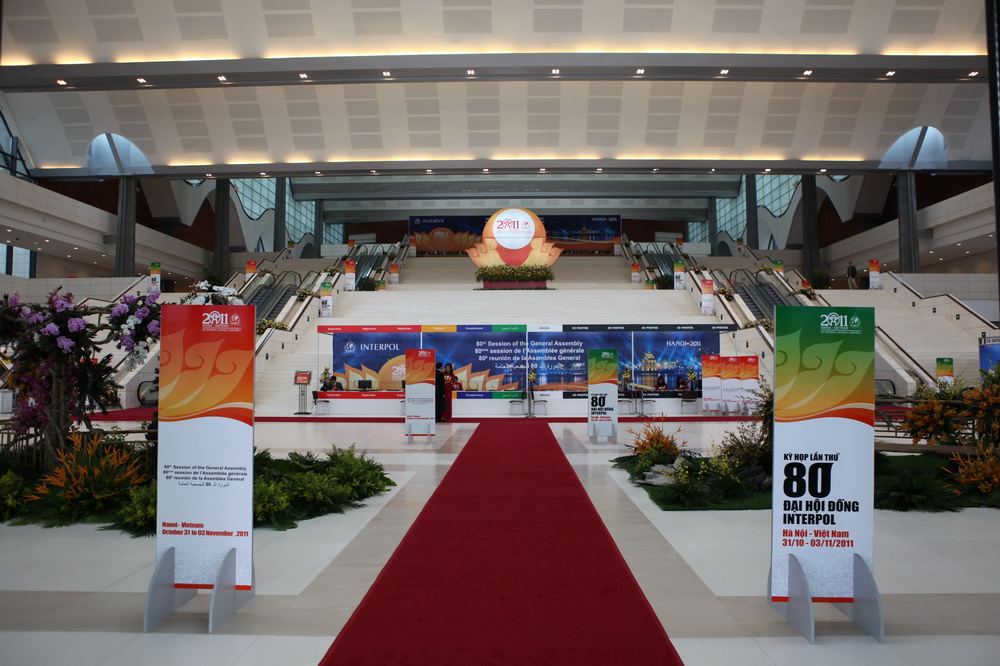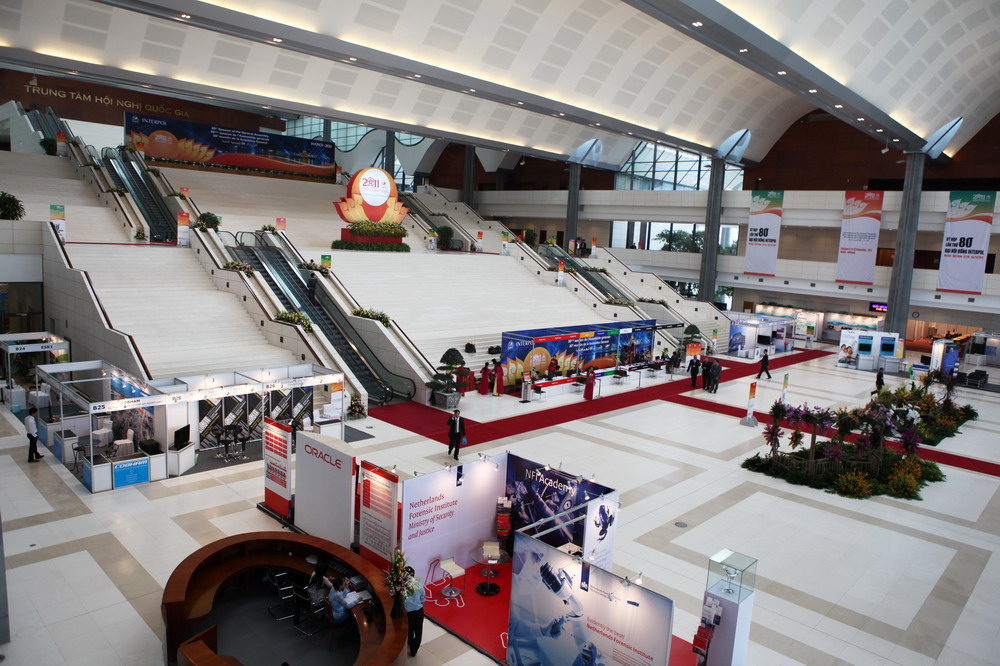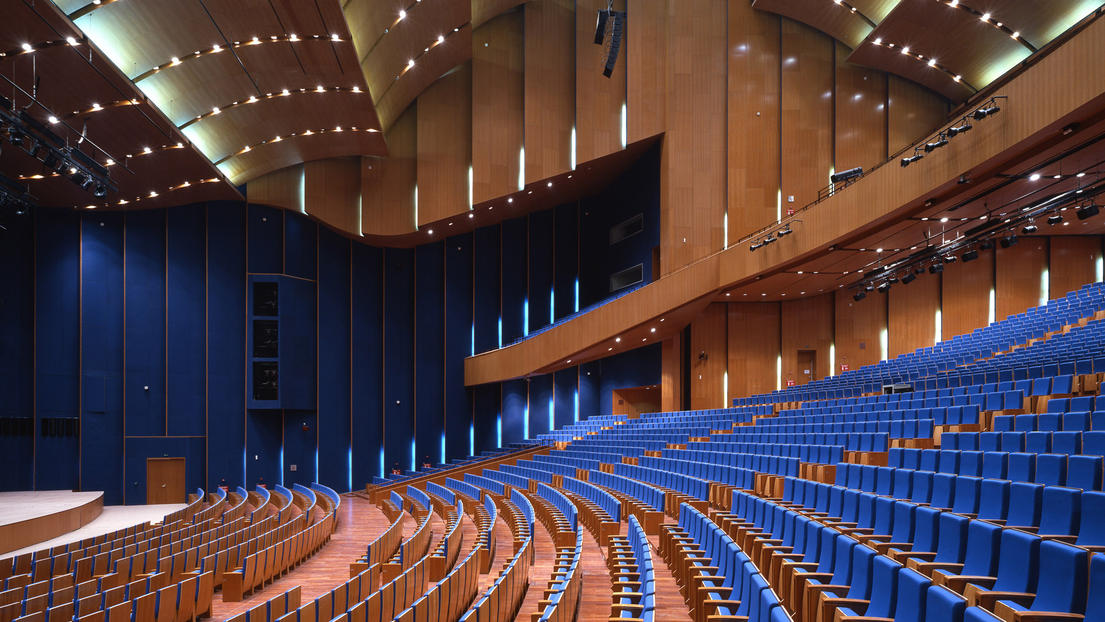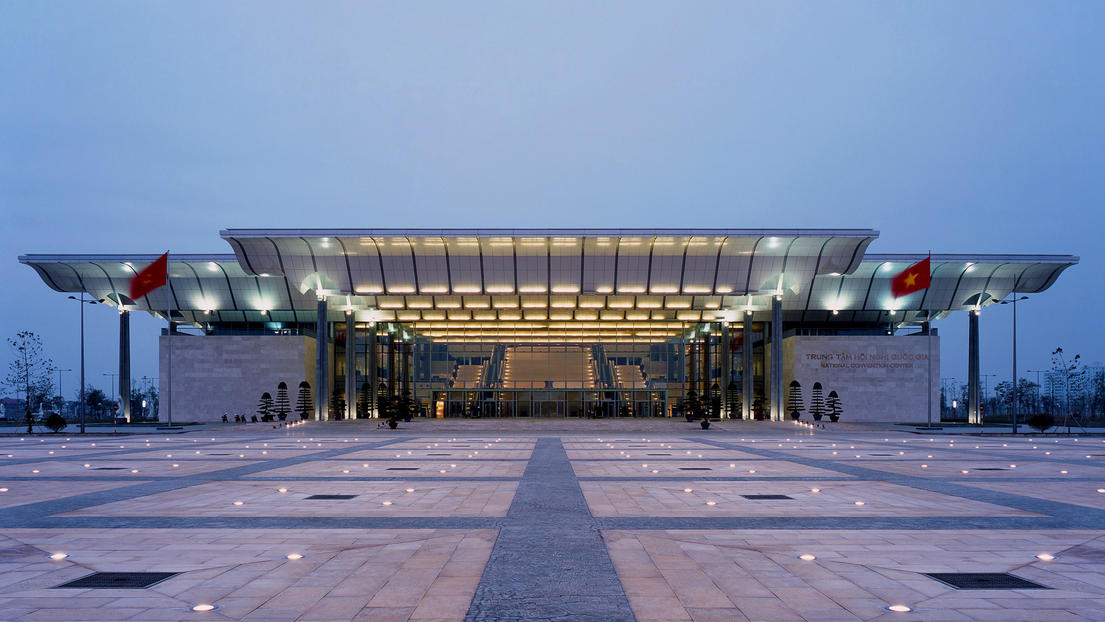 Finally, there are 3 floating parking lots and underground garage system with a capacity of nearly 1,100 cars of all kinds, particularly the underground garage system is more than 500 cars. An upright helipad, outdoor stage system. In addition to the national grid electricity system, there is also a backup power supply system and solar batteries for heating the entire building and backup in case of an emergency.
Editor: Nam Vu