F1 General Director Ross Brawn has announced that it will cancel the race in any country that currently has a policy of refusing entry or quarantining teams from the epidemic area. China was the first country to cancel the schedule due to concerns about Corona or Covid-19 epidemics.
According to the old schedule, the F1 Vietnam race called F1 Grand Prix Vietnam 2020 is expected to take place in 3 days, from 3/4 to 5/4 here. However, due to concerns about the spread and outbreak of the Covid-19 pandemic, Vietnam has now suspended entry or carried out quarantine for 14 days with tourists from the epidemic area.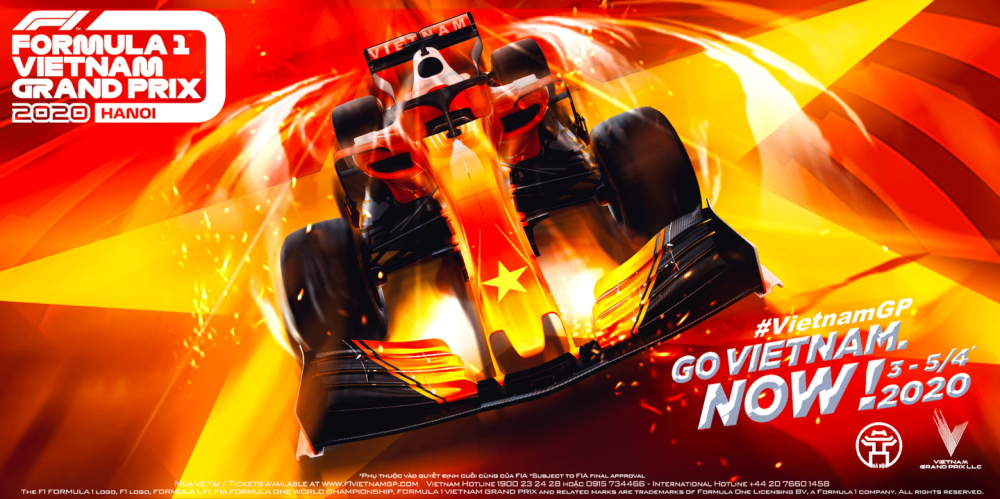 Among the racing teams, the Scuderia Ferrari team comes from Italy, but is based about 110 km from the center and has asked for a "passport" to be able to move through many countries without being isolated, since then. Join all F1 races.
However, with the current policy of Vietnam, the racing team from Italy will also be among the objects that are forced to quarantine 14 days before officially entering Vietnam.
To solve this problem, Mr. Ross Brawn said that if any race team is not allowed to enter or be isolated, the race in that country will be canceled. In an interview with Express.co.uk, Mr. Brawn said:
"As long as a team is not allowed to enter, we will cancel the race. This will not happen with F1, because it will be unfair to the teams. Of course if a team decides It is their decision to not participate, but if the team cannot participate because the country where the race is held doesn't allow it to be fair. "
Currently, the General Department of Sports and Tourism of Vietnam, the Ministry of Health and other departments related to the organization of the race as well as the prevention of Covid-19 are still meeting to discuss the organization of the race. But the final decision has not been announced.
Lanzhou
.