Most of the common Vietkey errors that users often encounter can be easily fixed with just a few simple steps. If you are a frequent user of errors with Vietkey software, please quickly refer to the list of Vietkey errors and instructions on how to fix them for each case.
Related posts
Fix the error of not opening Vietkey
Fix the error of losing text, jumping text when using Vietkey
Can't install VietKey, what should I do?
Fix the error of not typing accented Vietnamese when using Vietkey
Summary of common VNPT Modem error
Due to many different reasons, users encounter errors such as: losing words, swallowing words, words turning into special characters, … or unable to turn on Vietkey software. Although you have tried many ways, you still cannot type Vietnamese with Vietkey. In this article, Taimienphi will summarize the errors when using Vietkey, along with a specific remedy.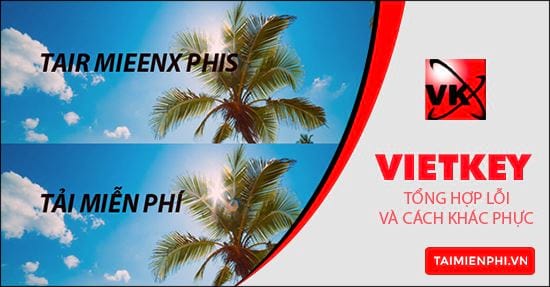 Vietkey error summary and how to fix it
Vietkey error summary and how to fix it
First, to make sure that the errors in Vietnamese typing on Vietkey are due to the old version and have been fixed in the new version, you should download and install the latest Vietkey software from the link here.
+ Download Vietkey tool: Download Vietkey
1. Error of losing text or jumping text when editing text with Vietkey
The situation of jumping, losing or swallowing words is one of the basic errors that users often encounter when typing Vietnamese with Vietkey. To fix this error is not difficult, you can refer to each solution corresponding to each specific case as follows:
+ Error typing Vietnamese on Microsoft Office: The main reason is because Office lacks support fonts, you need to install additional sets font TCVN3 for normal Vietnamese typing;
+ Error typing web browser text: Currently there are some browsers that are not compatible with the Vietkey tool. You can consult and install some other software such as Coc Coc for better support;
+ Editing error in Photoshop, Zalo and other software: Similar to the two cases above, the reason is that these software do not support the color code Vietkey is using. You can use other Vietnamese typing tools such as Unikey, Gotiengviet, …
+ Download tool Unikey: Download Unikey
+ Download tool GotiengViet: Download Gotiengviet
2. Error of not using or opening Vietkey tool
Some users fall back into the case of opening Vietkey many times but not seeing the tool displayed, even though deleted and reinstalled, this error still exists. Actually, to fix this error is very simple, you right click on the toolbar Taskbar at the bottom of the desktop, select Task Management.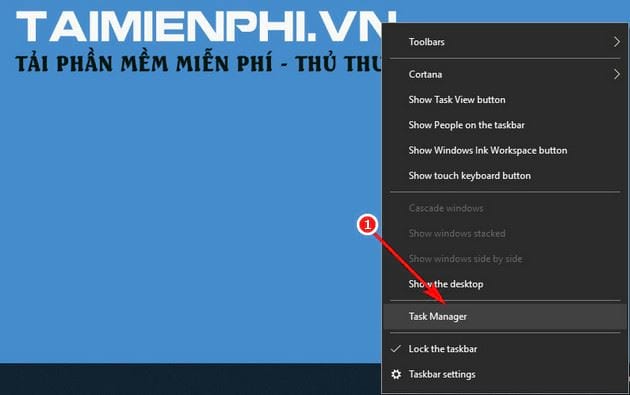 In the tool window, select the tab Processes navigate to the Vietkey program named vnkt.exe, right-click and select End Task to turn it off.
Then, you open the Vietkey tool again and can use it again as usual.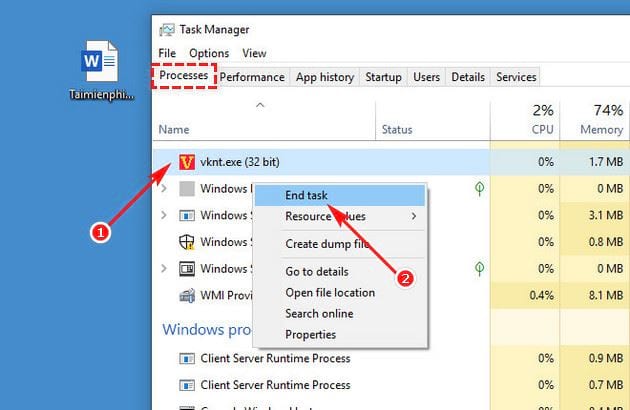 3. The error can not type Vietnamese accented on Vietkey
Normally, with this error, there are 2 main reasons: due to the conflict between the software or because the encoding is not suitable or simply not enabled Vietnamese typing mode of Vietkey.
If Vietnamese typing is not enabled, right-click the Vietkey icon in the bar Taskbar, choose Type Vietnamese.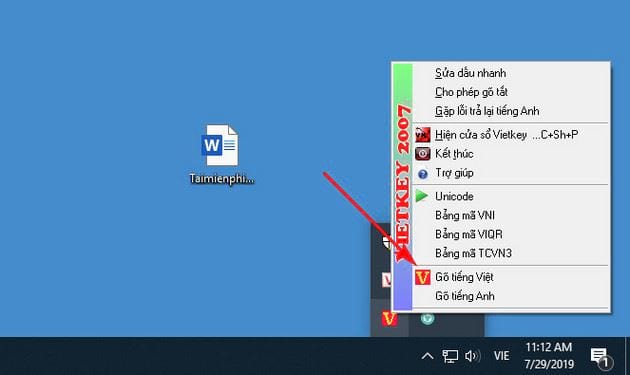 In the case of software conflicts, do you need to check whether other Vietnamese typing tools are enabled on the computer? In recent versions of Windows operating system, the company has also added Vietnamese keyboard for users. However, these tools may conflict with Vietkey, please turn off other software or leave it in English typing mode.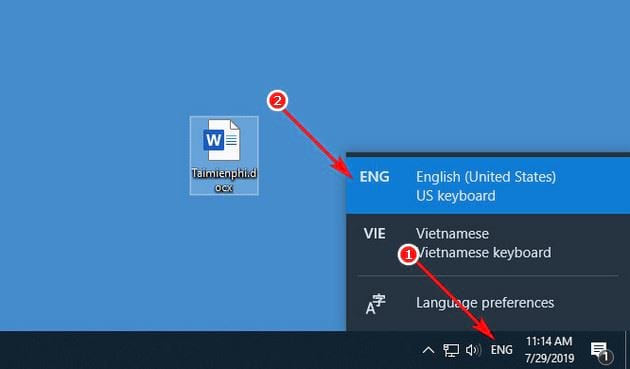 If you have done all the above steps and still cannot type accented Vietnamese, please switch to typing method as telex and use encoding is Unicode.
https://thuthuat.taimienphi.vn/tong-hop-loi-vietkey-va-cach-khac-phuc-50499n.aspx
In the article, Taimienphi pointed out the basic Vietnamese typing errors that users often encounter when using Vietkey tools. Hopefully, after consulting, you will be able to quickly fix these errors and type Vietnamese comfortably with Vietkey software. If you are using Unikey, please refer to the following error Unikey Please meet to know how to fix it.
.