TVENGEANCE LPX 32GB, high performance DDR4 memory VENGEANCE LPX has just announced the addition of 32GB modules by Corsair.
Corsair, the world leader in PC peripherals and gaming components, today announced the addition of 32 GB modules to high performance DDR4 memory. VENGEANCE LPX.
New modules feature similar features and quality that Corsair customers expect from the name VENGEANCE LPX.
Fully tested for compatibility with most current DDR4 motherboards, designed for high performance overclocking with monolithic aluminum radiators and available in multiple colors to suit your system. you, module VENGEANCE LPX 32GB will set new standards for users.
Released at 2400 MHz and 2666 MHz in modules 1x, 2x, 4x and 8x or 3,000 MHz in 1x and 2x modules, you will definitely find the configuration suitable for your PC. Customize and own up to 128GB of memory on the universal system 4-DIMM slot and up to 256GB on the motherboard with the 8-DIMM slot for high-end desktop systems.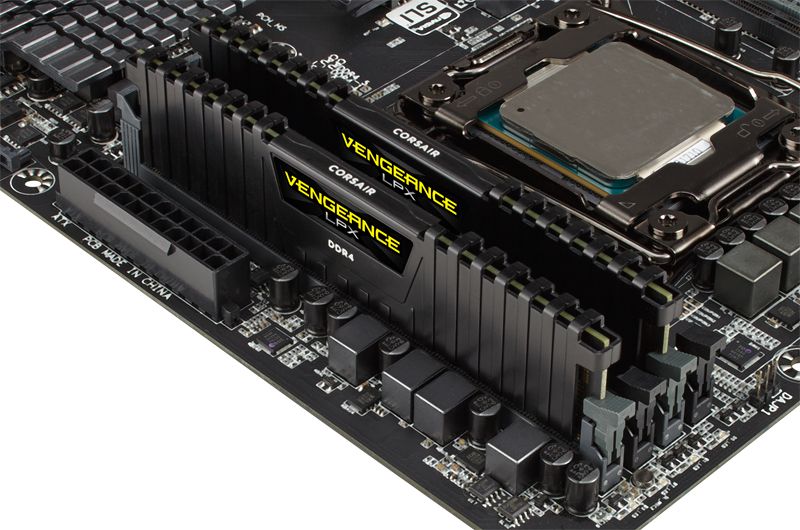 Corsair also released memory TUF Gaming VENGEANCE RGB PRO DDR4 new in 16GB kit (8GBx2). The company is proud to be a partner in the ASUS TUF Gaming Alliance, with high-end RGB memory featuring TUF Gaming features, guaranteed compatibility with any TUF Gaming motherboard.
Memory VENGEANCE LPX 32GB and VENGEANCE RGB PRO DD4 now has a limited lifetime warranty with Corsair's worldwide customer service and technical support network.
To know the official selling price of memory VENGEANCE LPX 32GB and VENGEANCE RGB PRO DDR4Please refer to Corsair website or contact your local PR representative or Corsair sales representative.
(Visited 1 times)


Killou