Using SmartDeblur to restore blurry photos to sharpness is one of the pretty good ways many users apply when they want to save a beautiful photo that is unfortunately blurred or out of focus in some of the most important details.
Related posts
How to use SmartDeblur, recover more beautiful and blurred photos
How to use SmartDeblur
How to install SmartDeblur
Soft image processing software, making images sharper
Top application to adjust photos to remove beautiful fonts on Android phones
Blurred photos are no longer a concern for many people thanks to SmartDeblur software which recovers blurred photos sharper, of course the software will not be able to guarantee a sharp image quality. Focus is as good as the original, but saving a beautiful photo with just an unexpectedly blurred detail is worth a try.

Using SmartDeblur recovers blurred photos to sharpness
Step 1 : Access the software SmarDeblur on the computer. At the main interface of the software, click Open and open the folder containing the photo you want to recover the blurred, blurred photos with SmartDeblur software. Select the image then click Open.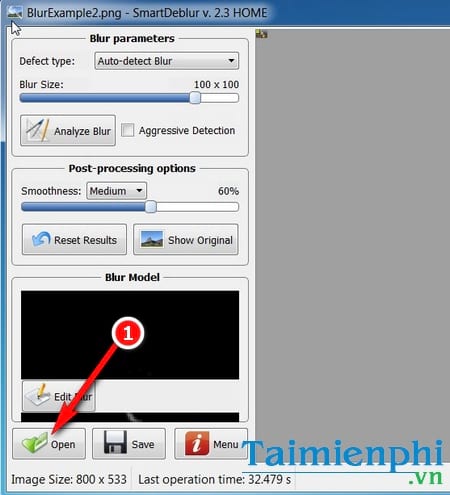 Press Open and choose the folder containing the photos you want to restore when blurred.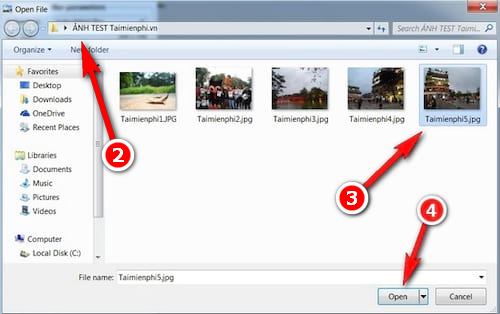 Step 2: In the SmartDeblur interface, you ckick to select the item Auto-detect Blur to choose between blurred image detection modes. Inside:
Auto-detect Blur : Automatically detect blurry photos
Out of Focus Blur : Fix out-of-focus, out-of-focus photos
Gaussian Blur : Fix the blurred image using the Gaussian Blur method.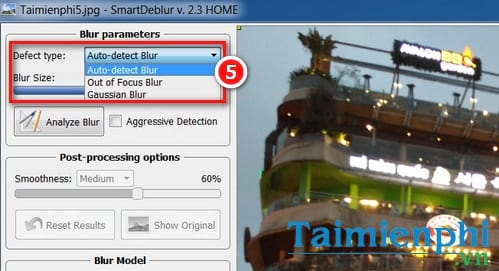 There is also Motion Blur (fix blurred photos on the go) on SmartDeblur Pro version.
Step 3 : Drag the selection so the area where you want to restore the blurred photo becomes sharp
If you want a larger blurred area, click and drag the area Blur Size. After you've dragged the area you want to process, you click to select Analyze Blur let software begin to analyze blurred details and process them automatically. If you want the software to analyze more deeply, please click customize Aggressive Detection Please.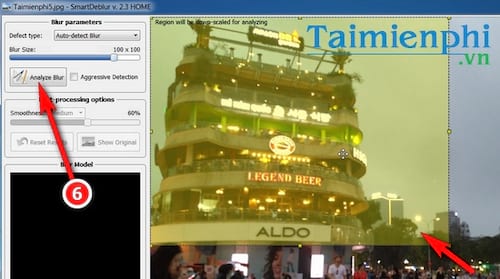 The process of processing blurry photos quickly or slowly, depending on the size of the image and the details that need clear image recovery.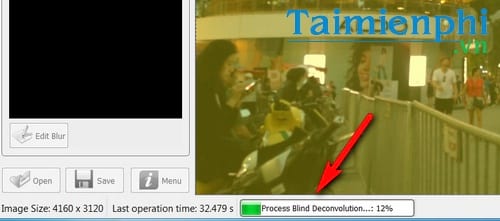 Step 3: To see the original image before processing, you click to select the item Show Orginal.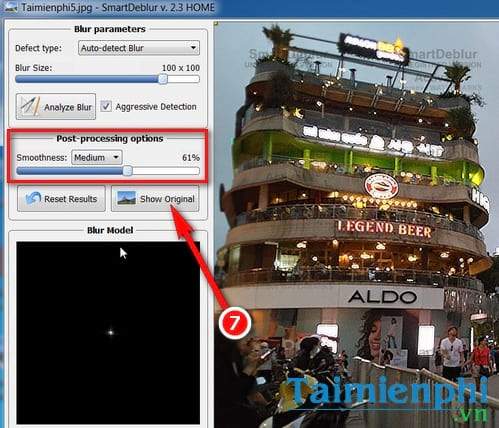 SmartDeblur also supports post-processing after restoring a blurred photo, by choosing levels from Low, Medium next High in custom Smoothness, you can adjust the smoothness to make the picture easier on the eyes.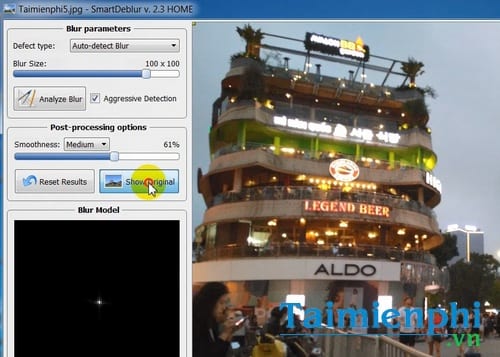 Step 4 : If you want to see details and compare the difference between the image before recovering the blurred image and after successfully recovering the clear image, click the icon as shown below at custom View Type.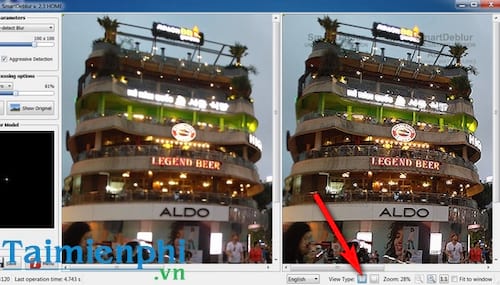 You will see the difference quite easy to observe when doing such parallel comparison.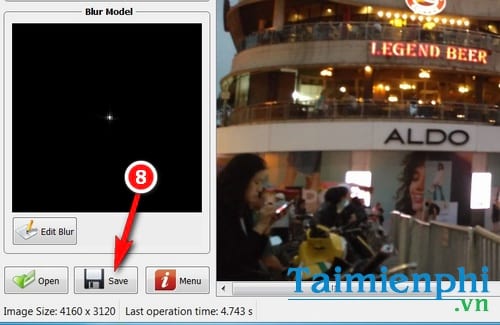 Step 5 : After you have a picture like that, just press Save and save it to your device.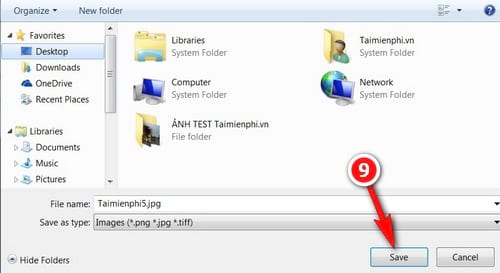 Another photo after being processed image blur, recover clear image.

Note: By default with trial versions of Home and Pro versions, users will not be able to remove inserted watermarks after processing watermarks. Therefore To take full advantage of SmartDeblur software, users will need to purchase a license for this software.
SmartDeblur software is not a photo editing software, so the functions are quite simple, which focus mainly on the faded photo recovery functions to become sharper, especially helping users to have can restore clearer photos, partly save satisfactory photos.
In addition to using SmartDeblur, you should also incorporate these Graphic designing software other like Photoshop, PicsArt, PhotoScape,… to fix the blurred photos to become sharper and more unique. In particular, Photoshop is one of the great tools to help users correct redundant details very well.
https://thuthuat.taimienphi.vn/dung-smartdeblur-khoi-phuc-anh-mo-tro-nen-sac-net-22494n.aspx
Good luck!
.