There is no shortage of services for you to choose to store files, but with Dubox, you can store about: more than 300,000 photos, more than 250 videos or 6.5 million pages of documents in total 1 TB of free space. Dubox Cloud Storage provides a safe place for all your files and storage and prevents your data from being stolen. You can safely back up, sync, access and share your important content.
Dubox Cloud Storage is a service from Japan that you can use from a mobile application or on a computer through the browser. The usage is the same but they have some distinct characteristics.
1. On mobile:
Dubox Cloud Storage on mobile (application) has the feature of automatically syncing photos / videos in default or selected albums / folders.
Dubox Cloud Storage supports iOS and Android. You install at Dubox home page Or follow the link below.
iOS: Compatible with iOS 10.0 and above. Capacity 127 MB.
Android: Compatible with Android 4.2 and above. Capacity 40 MB.
To use Dubox Cloud Storage, you need an account. You can register and authenticate by email address or use your Google account, Facebook, Apple ID to login.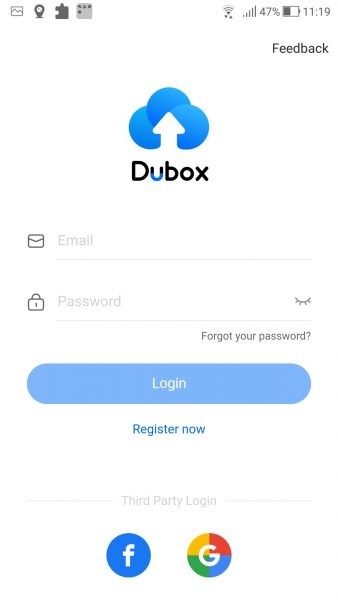 Then, Dubox Cloud Storage will ask you if you want the app to back up your photos by itself. Enable automatic backup or choose Ask me later to do later.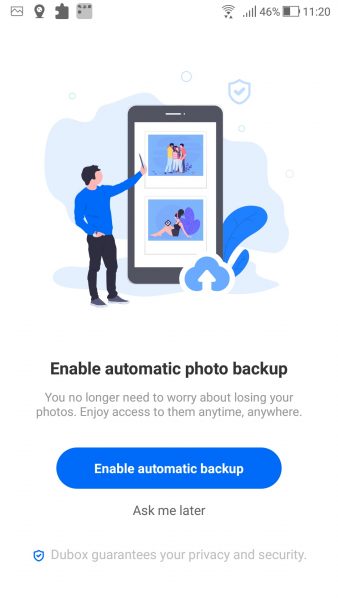 If you choose to backup, the application will display the sync status on the notification interface, you click to follow, pause.
Using Dubox Cloud Storage is very easy, although it does not support Vietnamese.
– Files: A place to manage files, folders that you upload, keep on the service.
You press Upload Files or plus button to select the type of file you want to upload or create a directory.
Or you can upload Dubox via the system's share option and choose Save to Dubox.
Display Uploads appears, you can add new uploaded files when you press the plus button.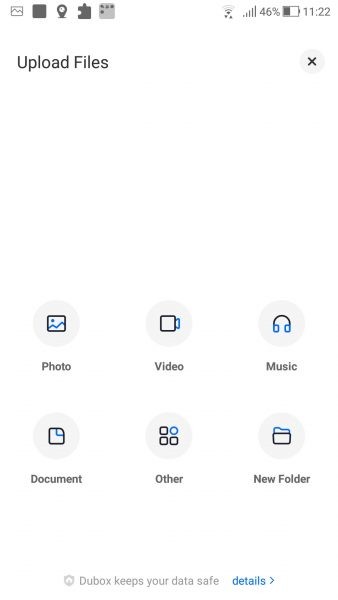 During the upload / backup process, you must not close the application, the progress may pause. You can open and view normal files in system programs, in which I see the service's sharing feature that allows creating self-destruct sharing links.
You click to select files> Share.
Choose the deadline for sharing the end (7 days, 30 days or not) at The sharing validity of the file.
Then press Share link to get the link to share.
Dubox Cloud Storage also allows for sharing links with password, you click Copy private links to get the link and password attached.
Album: You'll see your images sorted automatically in albums by subject, for example Character is an album containing images of people, and images that cannot be classified are classified Other.
You scroll down to view the images on the backed up device and arranged in chronological order. You can download, share, delete them. But deleted photos remain in trash for 10 days before being permanently deleted.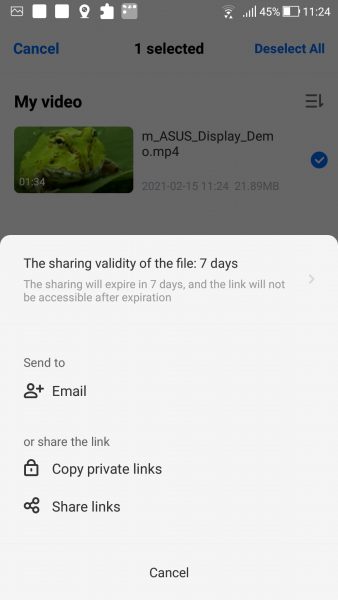 – Video: A place dedicated to displaying video files stored on the service, Dubox Cloud Storage can play MP4 videos. Videos that are unfinished can be found at Recently watched.
– Profile: You can check the used space, turn on and off automatic backup, add / remove backup album in Automatic photo backup, add the lock screen anti-counter in Security center, view or restore deleted files in Recycle Bin.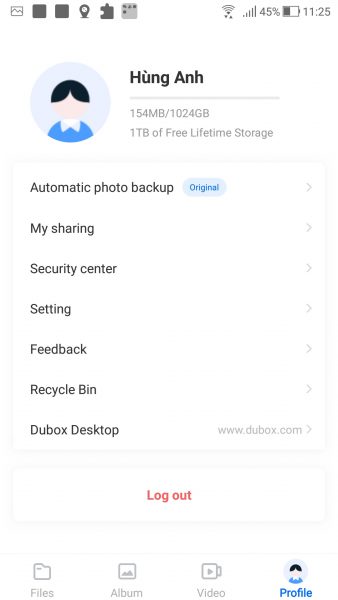 With a clean, beautiful and user-friendly interface, smooth and light operation, I think Dubox Cloud Storage is a good choice for storing your files when the device's storage space is limited.
2. On the computer:
Dubox Cloud Storage on your computer has great remote and torrenting features.
– You open the browser> access Dubox Cloud Storage website and perform login.
– Dubox Cloud Storage interface on the computer widely used and preferred, including the remote upload feature. You press Remote uploadYou will see two options.
Create a new link task: You paste the link (http / https / magnet) directly from the file on the web to download into Dubox.
Create a new BT task: Allows you to upload selected content in a torrent file on your computer.
You can then close the selection window (don't close the tab) because the upload is done in the background.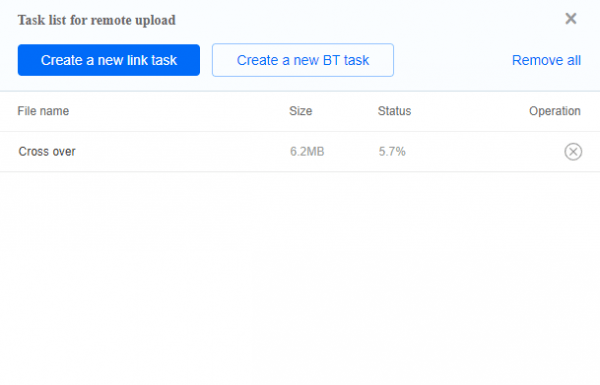 When uploading files to Dubox from your computer, you can drag and drop easily, especially when uploading a folder. Dubox Cloud Storage on your computer also allows you to share files with the password, but the name is a little different, you click Create a link in Private link sharing.
I see the Dubox feature on my computer is omitted, but from your computer you can turn it on Overseas login protection To help protect when logging in abroad, you need identity verification to access. you drag on the account name> Login protection to turn on.


Hùng Anh