With a rather strange name: Portégé® X30W-J, this laptop is leading the race "world's top ultra-thin and light". With a weight of only 989 grams, Dynabook's latest laptop product carries enormous power thanks to a series of most advanced hardware today.
Perhaps many Vietnamese gamers are still quite unfamiliar with the name Dynabook. However, this was originally a product line of laptops and tablets once owned by Toshiba. In August 2020, when Toshiba officially withdrew from the laptop market after 35 years of operation and sold all of this product segment and PC products to Sharp for $ 36 million. Sharp changed the name of Toshiba's PC and laptop division to Dynabook.
Thanks to technology and experience, Dynabook products, in particular, Portégé X30W-J, apply the most advanced and cutting-edge standards today such as: Using powerful Intel® Core ™ 11 processor RAM supports 32GB of 4266MHz bus, and 1TB ultra-fast PCIe SSD storage hard drive. 53Whr battery capacity up to 16 hours of use.
The Instant On feature enables quick start-up in less than a second through fingerprint and face biometric activation. Thunderbolt ™ 4 protocol and Wi-Fi® 6 … following the latest standards from Intel's Project Athena innovation, uniquely engineered for a super convertible laptop multipurpose.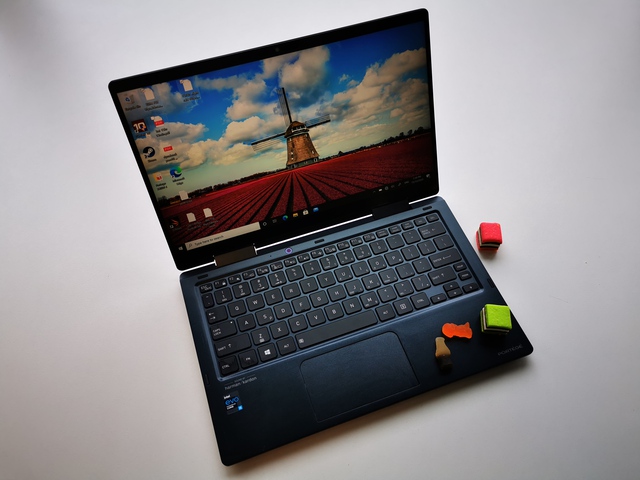 Extremely fast and smooth, and even the lightest in the world
Specifically, Portégé X30W-J has 5 configuration conversion modes to turn into tablets. When combined with Windows Ink Workspace and Wacom AES stylus, this laptop will allow you to write and draw notes more accurately. When using the pen, the keyboard is automatically deactivated to avoid accidental typing.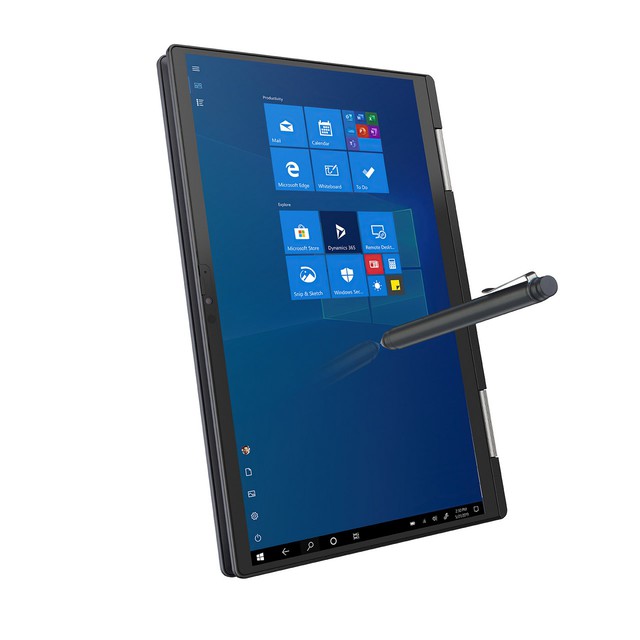 This is a transforming laptop that can be converted to a tablet and a pen
The Portégé X30W-J features a futuristic design that includes a mysterious blue chassis, a durable magnesium alloy and a premium look. Touch screen slim 4 edges, protected by tempered glass Corning Gorilla Glass, size 13.3 inches.
Backlit keyboard with larger key size than previous Portégé models, with Precision TouchPad or SecurePad with trendy glass coating.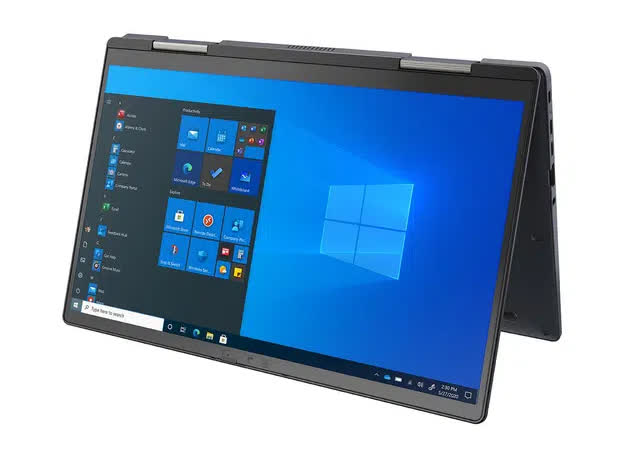 The Portégé X30W-J will be available in Vietnam from January 2021 but currently does not have a selling price. The starting price in the US of this laptop is currently about 1550 USD (about 35.75 million VND).