Honda Wave Alpha is probably a popular digital car line familiar to Vietnamese people. Up to now, custom versions of this car are not uncommon. However, although there are some versions of the equipment ownership of up to hundreds of millions of VND, only the outside equipment is changed, most of them still retain the original engine.
Recently, a biker in Vinh Long has made the players admired by releasing the upgraded Wave version in both appearance and inner strength. The equipment for this level is also full of terrible value with "no joke".
The 190cc Wave belongs to the Wave Alpha version. The owner has put on the vehicle of Wave version imported Thailand is the "hottest" today.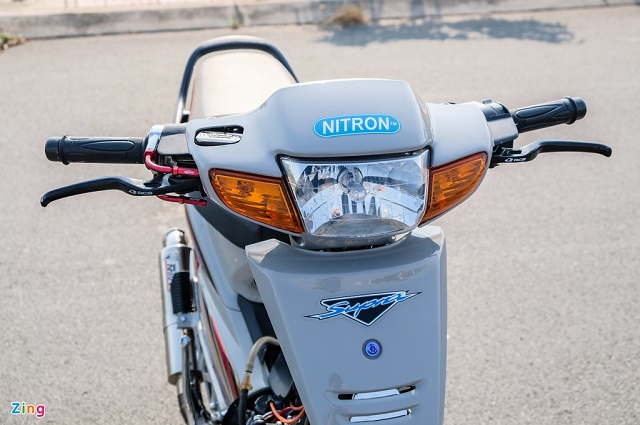 The handlebars and the entire control area were replaced by Vinh Long biker. In addition, the new switch shackles, Racing Boy gloves, new electronic watches and Racing Boy clutches / clutches make the car look much sportier and stronger.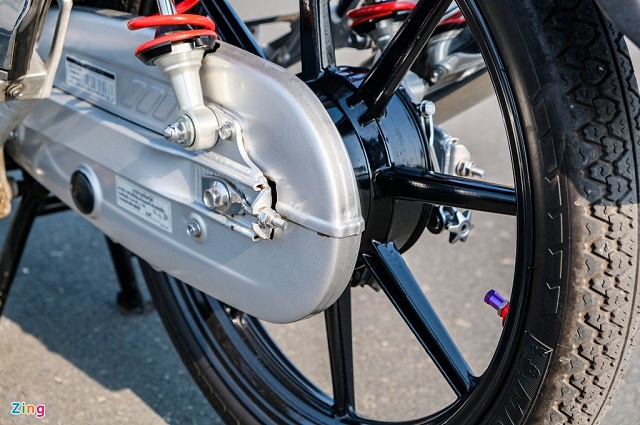 Pair selected wheels to upgrade the car is 8-spoke pairs of Racing Boy. As can be seen, car owners almost choose the replacement equipment from Racing Boy. The company is a manufacturer of accessories for motorcycles based in Malaysia. Racing Boy's products are not too expensive but the quality is extremely guaranteed.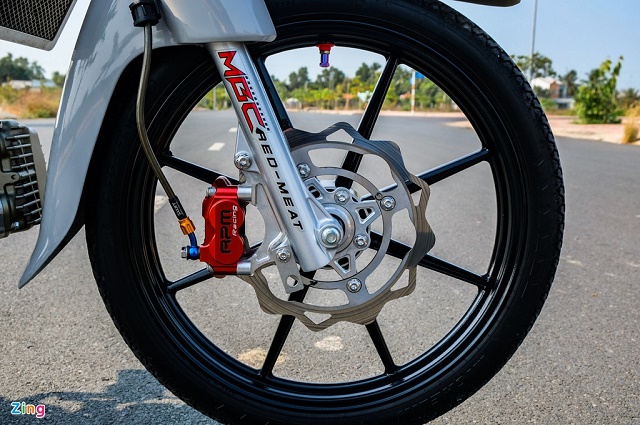 The original front brakes of the car were replaced with RPM brake calipers, Galfer brake discs and Swit oil wires.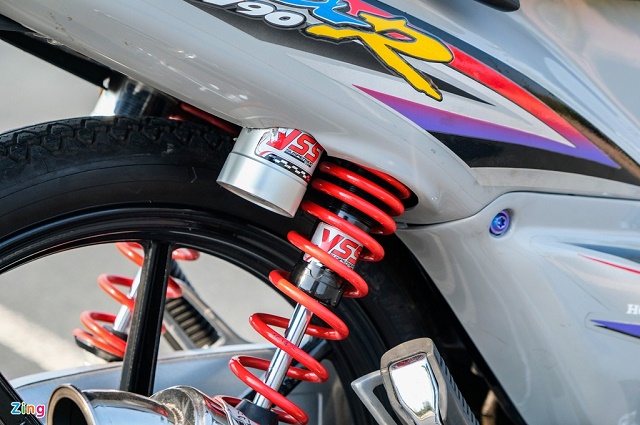 The rear shock comes from the YSS brand of type air cylinders used to replace the original shock absorbers. This type of shock absorbers feel softer / bouncing more smoothly due to the air cylinder.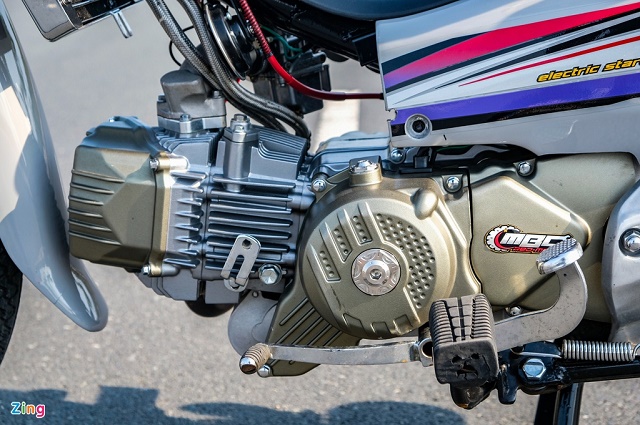 The highlight in the Honda Wave Alpha version of Vinh Long biker is the engine. The original engine was replaced with a 190 cc cylinder engine, with a manual clutch. With this worthwhile upgrade, the Wave Alpha became powerful, devouring two "players" of the clutch segment, Exciter 150 and Winner X.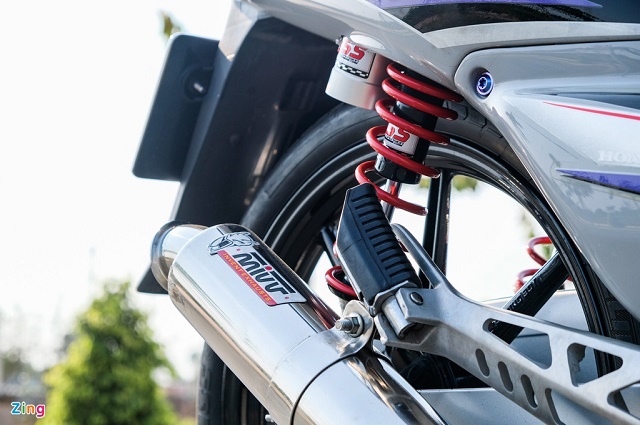 In addition, to meet the terrible engine, the owner is equipped with a new carburetor and a larger exhaust system.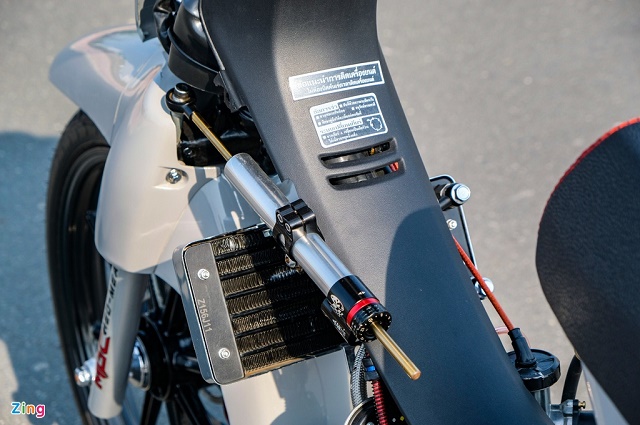 With a massive engine of up to 190cc, the car will become more difficult to control. Therefore, this version is equipped with Matrix power steering, helping the car operate more stable.
Thus, along with the investment in both time and money, Vinh Long players have created a new super product, occupying the spotlight in the "warehouse" of Honda Wave Alpha in Vietnam. This particular car has not yet announced a specific value, but it will certainly not be inferior to any previous level.
.