Ultra-thin 300Hz refresh gaming tool: MSI releases GS66 Stealth ultra-thin gaming notebook
2020-01-08 16:40:03
15 Likes
22 Favorites
58 reviews

In addition to the top GE66 Raide, msi (MSI) also brings a brother model-GS66 Stealth, aimed at mainstream gamers, with a lower internal configuration, the same body design, also has RGB light strips, thinner and thinner, comparable to many ultra-thin this.
The appearance is exactly the same as the GE66 Raide. The overall shape is sharp and powerful. The front also integrates a long RGB light bar. The difference is that the GS66 Stealth is thinner and lighter, only 19.8mm and weighs 2.1 kg. It is hard to find for a gaming notebook.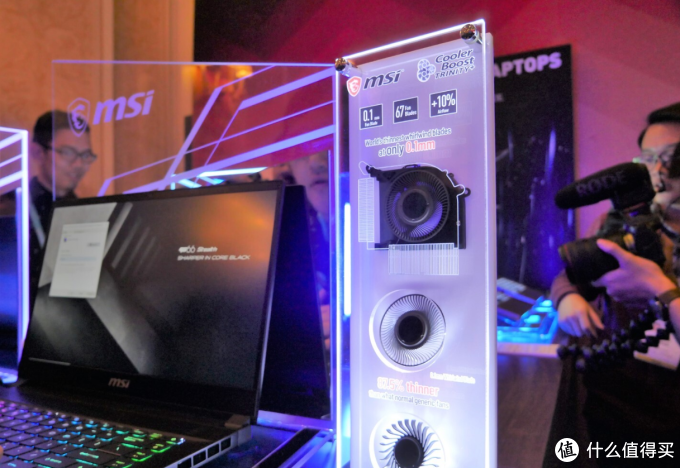 Figure vis: notebookcheck
This time, a cooling solution called Cooler Boost Trinity + was used. The internal cooling module was redesigned. The fan is thinner and the blades are denser. The blades are only 0.1mm thick. After optimization, it has better wind pressure and air volume. Increased by about 10%.
Inside the specific configuration, GS66 Stealth is equipped with Intel's 10th generation Core H series standard pressure processor, at least 16GB memory and dual M.2 SSD (PCIe x4 + PCIe x4 / SATA3), as well as Nvidia RTX independent display (model unknown).
Although aimed at mainstream players, this machine is also equipped with a 15.6-inch IPS 300Hz high refresh screen with a resolution of 1920×1080. The response and color gamut performance are not disclosed. Like the GE66 Raide, the aircraft is also equipped with a 99.99wh large-capacity lithium battery, which has a long battery life. The battery capacity is within the civil aviation regulations and does not affect boarding.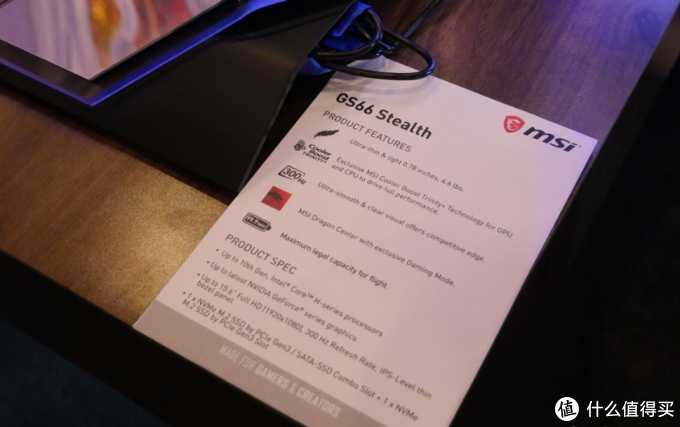 Figure vis: notebookcheck
In addition, Thunderbolt 3, USB3.2 Gen.2 TYPE-C, HDMI, Gigabit LAN (Killer E3100) and three USB 3.1 TYPE-A and 3.5mm headset jacks and card readers are provided on both sides.
It is reported that MSI GS66 Stealth will be released before GE66 Raide. No price has been announced yet. Students who need ultra-portable game books can pay attention.

.