The era of the big audition that started with Mnet's'Superstar K'in 2009.
There are programs that are very prosperous, and some programs that are greatly ruined. A format with both light and dark.
Although it is a broadcast in a format that is criticized whenever possible, the influence of this format is great even now, 10 years after the release of'Susuke' season 1 to the world.
There were also a number of impressive survival winners, and in this article, we've gathered impressive winners from the survival winners we've seen so far.
The main characters of this article are Ulala Session, Akdong Musician, Kang Daniel, Kim Haon, Lim Young-woong, and Lee Seung-yoon.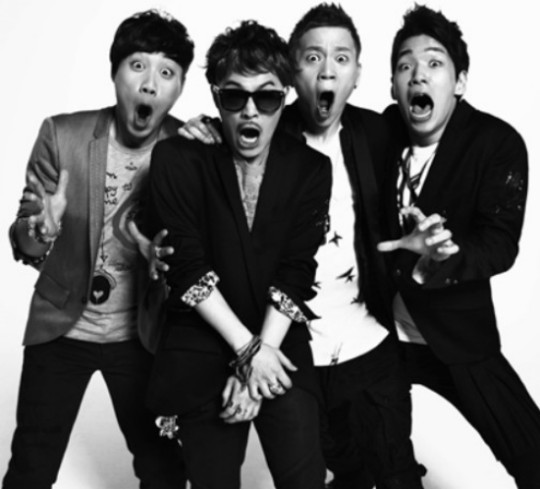 Mnet'Superstar K'Season 3 (2011)-Ulala Session. Especially, the late Lim Yun-taek.
What was Jang Beom-jun's Busker Busker participated in the survival, but why did he win second place?
Just three syllables are enough to explain the reason. Lim. Yoon. Taek.
The best'performance planner' that can be said to be by far the one-top in all K-survivals. He was a person who knew how to create the best synergy with the best talent and how to create a stage that makes a strong impression. In terms of'the ability to assemble the stage', I haven't seen anyone who gives an impact as much as Lim Yun-taek. In many ways, the best point guard in survival history.
The king of audition, who always pulled out a stage with an impact while coming and going from'Western Sky' to'Beauty'.
The best box office season and the season with higher quality overall can be called'Shoosuke' season 2, but if you pick the season where'first-person charisma' was the most powerful, it would certainly be'shusuke' season 3.
SBS'K-POP Star' Season 2 (2012~2013)-Akdong Musician (Akmu)
A 17-year-old (Lee Chan-hyuk) and 14-year-old (Lee Soo-hyun) sibling duo who broke through survival with their own songs.
Considering that K-POP survival programs generally focus on'digestion' rather than'creative', and that participants who can't even do that'digestion' are the placenta, Akdong musicians are not lacking in expression that they are truly talented people from the sky. It's a team.
Survivals that are comparable to or more popular than'K-POP stars' exist, but very few programs like Akmu have produced winners who have had a lot of qualitative and quantitative influence on the Korean pop music world.
The year when'K-POP Star' season 2 was aired is from 2012 to 2013, and it is now 2021. It is a surprising point that even though not a lot of time has passed, it is still a genius sibling duo. Genius is not strange even if it disappears at any time, but both brothers and sisters have the genius intact, and the time output was excellent.
I think he is a survival winner who is difficult to come out again in various senses.
Mnet'Produce 101′ Season 2 (2017)-Kang Daniel
The brand'Produce' and the broadcast production team lost their honor, but the firepower of'Produce' Season 2 was real.
JTBC's'Sky Castle' was the only case I had experienced in the broadcast where the media interview request for the broadcast participants was so wide and fierce. At that time, I had the experience of conducting interviews with trainees (N.Flying Hoiseung Yoo, One Earth, etc.), and I remember that the number of interviews at that time was also great.
And Kang Daniel, the overwhelming winner of that great season. Although not now, there was a chart on Naver News at the time called the Weekly Search Chart, and he was on this chart for a long time at the time.
What was even more amazing was that cryptocurrencies including bitcoin were the keywords that dominated popular keywords at the time. It was really difficult to have'non-virtual currency' as a popular keyword because it was a period of the cryptocurrency craze, and it was Kang Daniel.
One of the artists who takes it as a reference point when watching the idol survival or idol survival survivors. It was almost right if I used Kang Daniel's case as a reference when deciding which candidates for the championship or predicting the winner.
About 4 years have passed since Season 2 of'Produce' was aired, and even though there have been countless idol survivals in the meantime, there is no one who has the same destructive power as an all-time winner.
Since I was a trainee, not only the size of my interest, but also the'density' was enormous, so it's no wonder that the anxiety and fear confessed in the new song'PARANOIA' arises.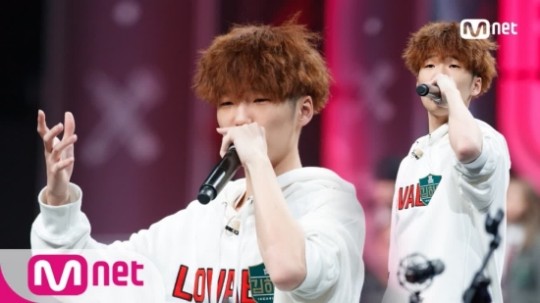 Mnet'High School Rapper 2′(2018)-Kim Haon
"If I'm twisted, it's a bit of a twist, but I don't keep it in my body."
A'high school' rapper who revealed that it is just an excuse for a rapper who can't ignore the lyrics in order to preserve the technical taste.
The representative brand of Mnet hip-hop survival is'Show Me the Money', but if the winner is the most shocking winner, he will choose'High School Rapper 2'Kim Ha-on without any hesitation.
A rapper who raps safely even if it is heard by preschoolers, and at the same time beats his ears with insights that adults cannot easily hear.
When I watch hip-hop survival, I see a lot of cases where the technique is excellent, but the taste is not deep in the accident, and I think there are a lot of thoughts, but the technique seems to be insufficient.
However, Haon Kim was a performer of'high school rapper', which is obviously inexperienced, but satisfies both technical and philosophical fun'rightly'.
The winner who was nicknamed'Park Ji-Sung on the Beat' in many senses really suited them.
TV CHOSUN'Mr. Trot' (2020)-Lim Young-woong
In many ways,'Mistrot' was a program reminiscent of'Produce 101′ season 1, and'Mr.
According to the legend that'Survival Season 2 is the best' (Susuke Season 2, K-POP Star Season 2, Produce Season 2, High Rapper 2, etc.), it was clear that'Mr. Trot' would be a hugely popular program. , The winner of that program will be the one who is extremely popular.
When I opened the lid,'Mr. Trot' changed the topography of the Korean pop music world beyond the level of simply doing well, and the winner of this professional, Lim Young-woong, stood at the peak of that very topography.
Even though Lim Young-woong is in a state of possessing the maximum amount of awareness and the maximum amount of fandom that can be obtained through survival, the evaluation is not excessive.
As I watched the survival for a long time, I felt a lot of feeling that popular-oriented survival people lacked fandom, and fandom-oriented survival people lacked public awareness. I did it.
The same is true of other survivals, but especially the title of'Mr.Trot' Jin is a difficult object for one individual to fully handle. For example,'Mr. Trot' Jin is a ring-like object in'The Lord of the Rings'.
However, if you look at Lim's actions over the past year, it is safe to assume that you are in complete control of the ring. It is unbelievable that he has been an unknown singer so far, and he is showing a natural appearance as a celebrity, and even though he has gained tremendous popularity, his self-centeredness does not shake.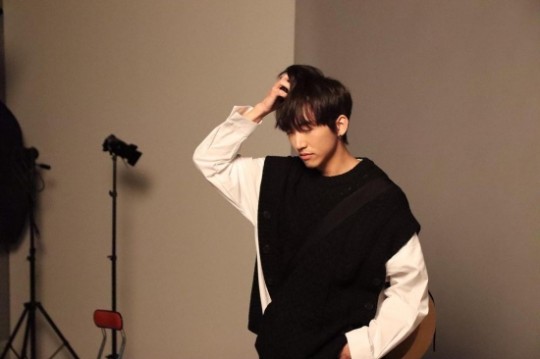 JTBC'Singer Gain' (2020-2021)-Seungyoon Lee
'Genre No. 30'
An indie scene alchemist who knows how to fully understand, disassemble, and reconstruct a song. He is a musician who made'Charming My Way' by using failure and suffering as the material of the equivalent exchange.
When the'Super Star K'style'spicy audition' was popular, there was no'good audition', there was no audition for indie singers, and there was no survival to give unknown singers a chance to re-challenge, but'singer gain' Such cases are extremely rare. The same goes for the winner, Lee Seung-yoon.
A singer who felt determined,'You may not like my music, so you may not be chosen, but you will still do my music'. And a person who caught the attention of musicians and viewers with the music built on that determination.
Pop-oriented survival has its own way, and fandom-oriented survival has its own rules, so there is a'compromise' that has to be done. Even if it's not necessarily a survival, it's easy to have a conflict between belief and compromise if you're a music player.
However, Lee Seung-yoon's success imprinted in the world that'the only thing that can be recognized without compromise'.
tvX Reporter Jeongbeom Lee leejb@xportsnews.com / Photo = YG-Connect-New Era Project-Mnet YouTube Channel-'Singer Gain' TOP3 Instagram-CJ ENM
Press releases and articles tvX@xportsnews.com
▶tvX is a video and new media brand of the No.1 entertainment media, Exsports News.
▶ Go to the hottest idol airport direct cam
▶ Inquiry to purchase photos used in the article
-ⒸEx-Sports News, unauthorized reproduction and redistribution prohibited