Turning off Real-Time Protection will help anti-virus software on the computer temporarily work. The method below is applicable to any antivirus software, and any version of Windows, including Win 7, 8, 8.1, and XP.
Related posts
What's new in the antivirus software COMODO Internet Security Essentials
Microsoft's antivirus software tops the list of best antivirus software
Microsoft unifies Windows Hello and FIDO2 Security Key to provide secure authentication
Using AI in security, Microsoft introduces an AI-based Security Risk Detection tool, which detects vulnerabilities
(Giveaway) Copyright for free Photomatix Essentials, unique photo editing from November 24 to November 26
Real-Time Protection is real-time computer protection. This mode appears on all types of anti-virus software. From Microsoft's Windows Defender to 3rd party software like Avast, Bit Defender, or Kaspersky, among them, Avast antivirus is the leading antivirus software today.
However, for some reason you want to temporarily turn off anti-virus software while using Win 7, 8, 8.1, XP, please refer to how to disable Real Time Protection below.
How to temporarily turn off antivirus software on Windows 7 8 8.1 XP – Real-Time Protection
Note: This article works on the software Microsoft Security Essentials also known as Windows Defender (Windows 8). For other anti-virus software you also do the same.
Step 1: In the system tray, right-click the Microsoft Security Essentials icon, then select Open to open the software.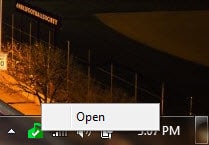 Step 2: The software interface will display as follows. Now switch to the tab Settings.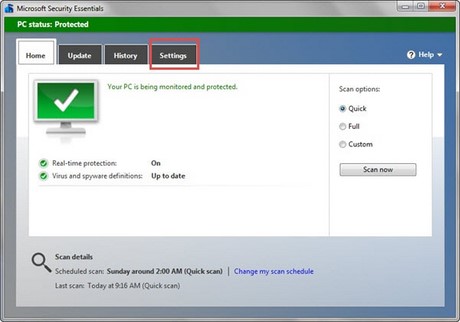 Step 3: Please move down the card Real-time Protection, here uncheck the option Turn on real-time protection (recommended)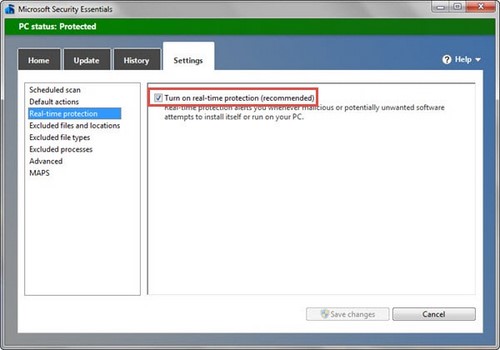 https://thuthuat.taimienphi.vn/tat-phan-mem-diet-virus-tam-thoi-tren-win-7-4311n.aspx
Those are all steps to temporarily disable anti-virus software on Win 7, 8, 8.1, XP, also known as Real-time protection mode. However, ElectrodealPro encourage you to turn on this mode after completing your purpose. Because when you disable Real-time protection, the software cannot notify you whether the computer is in danger from viruses or not. Also, if you want, you can too turn off Windows Defender on Win 8, Win 8.1
.