Trend Micro is a well-known security software vendor, so using a developer extension can give you peace of mind. Cleaner One Cache Cleaner & Tab Manager offers a modern and intuitive tab management and cleaning interface that anyone can use.
Cleaner One Cache Cleaner & Tab Manager is a Chrome extension and browser that shares Chromium cores such as Microsoft Edge, Opera, Brave, etc. here or follow the link below > click Add to Chrome > Add extension to install this extension.
After installation is complete, find and pin Cleaner One Cache Cleaner & Tab Manager in Extensions to the outside of the browser toolbar > click the utility icon and select I have read and agree to the terms… > click Agree and Continue.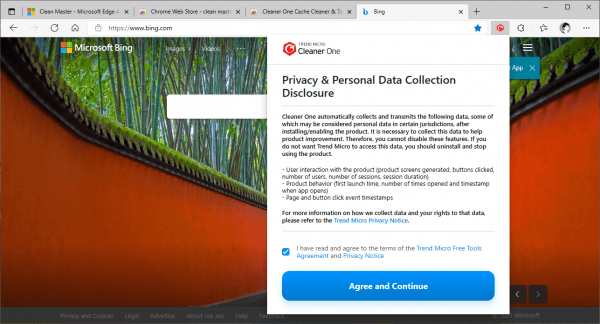 Cleaner One Cache Cleaner & Tab Manager user interface includes two feature cards:
– Junk Files: The utility will display the total amount of junk files found, next to there are options that allow you to select / deselect the components you want to delete. Include.
Cached files and images: Caching files and images.
Browsing history: Browsing history.
Cookies and other data: Cookies and other website data.
You press Clean Now to immediately delete the selected elements.
– Unused Tabs: A place to manage all open tabs and how much memory they take up.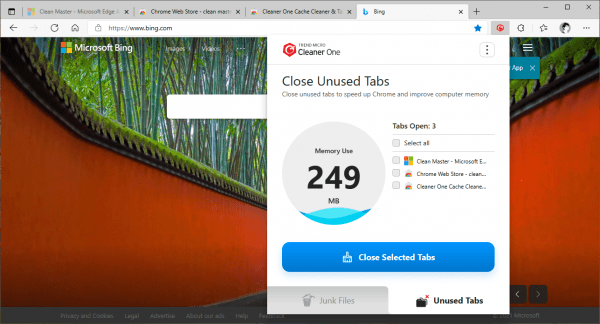 You can close individual tabs or all tabs. You choose Select all if want to close all tabs > press Close selected tabs to perform. Note that you can only close tabs in the same window.


Hùng Anh