The last five months have been full of innovations for Trials of Mana, the famous 3D remake of Seiken Densetsu, originally released on Super Famicom in 1995. It is with a new patch offering new content and a nice promotion that Square Enix boosted sales of the game to finally reach one million sales (copies digital and physical) on February 12. To celebrate the occasion, the studio released a brand new artwork depicting the game's characters happily waving the Million Banner..
When Trials of Mana released in April 2020, it was already a successful remake as its new 3D look, fully remastered soundtrack and exclusive epilogue, for example, had propelled sales beyond its creators' expectations in less than a month. One of the directors of Square Enix, Yosuke Matsuda, had expressed his astonishment in an interview in August 2020:
"Sales of Trials of Mana are so important that they have significantly exceeded our expectations […] without having to resort to a special advertising campaign. "
It is therefore no surprise that sales of the game have continued to grow, and this thanks to the quality and good reception of the game itself more than to the marketing work of the box. Winter 2020 seems to have been a turning point for Trials of Mana since in October, a brand new patch made its appearance to celebrate the 25th anniversary of the original game, and with it a difficulty mode that particularly challenges players since it is the "No Future" mode.
This additional challenge was very popular with the community, although some associate the success of patch 1.1.0 with the unusual bunny slippers it contained. If there is something for everyone, that's the main thing.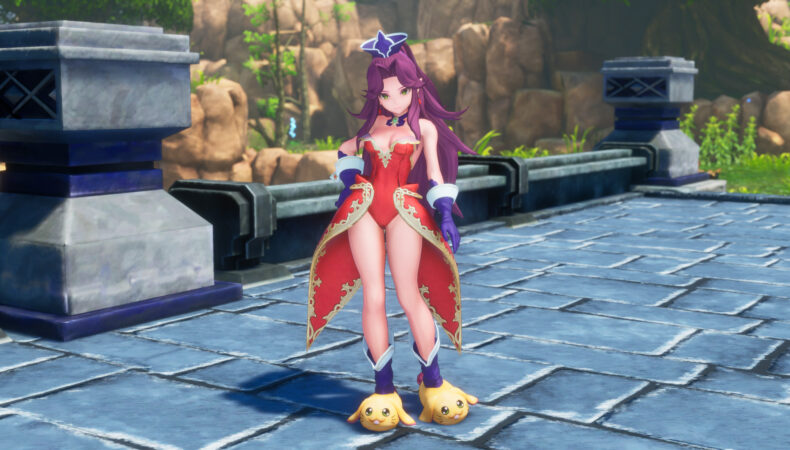 On the occasion of this patch 1.1.0, Trials of Mana was already sold off at 30%. Building on the growth of their game, on December 22, 2020 Square Enix announces yet another ephemeral 40% promotion this time, a nice Christmas present in perspective for all players who were still hesitant to test it.
Thanks to this constant evolution over the past few months, Trials of Mana finally passed the 1 million sales mark on February 12, a major event that deserved a colorful celebration to match the beauty of the game. The studio called on the illustrator and artist Haccan, recognized for his work on The Legend of Heroes game series, to celebrate the event as it should be, and the result is undeniably pleasant.
The community loyal to the Mana series must already be boiling with impatience to discover its new evolution, whether on Trials of Mana or another title.


Naelyn