Every year, trends UX / UI design changes to bring the best user experience. Creative ideas also began to be applied to attract more users. If you are not agile in applying trends, your product will become outdated and no longer meet the needs of your users.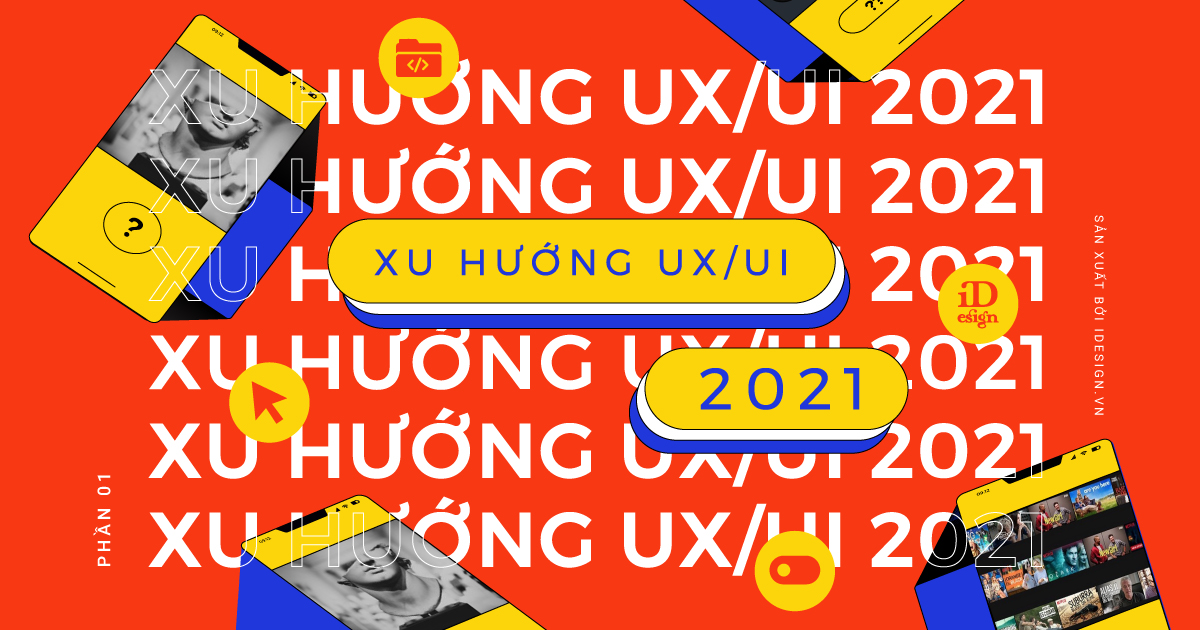 Staying ahead of UX / UI design trends in 2021 will help you optimize your website and applications, making them more suitable for modern users. Today let iDesign predict 10 UX design trends that will make headlines in 2021!
1. Everything is remote and virtual
2020 is a year that no one can predict. From working remotely, at home to the wave of virtual reality are all one of the major design trends of 2020, and they will still evolve in 2021 and beyond. AR and VR paved the way for a breakthrough in the healthcare, education, and arts sectors in early 2020, because of their necessity. After the pandemic, we may have a completely new view of these technologies, apart from the entertainment they bring to society true values.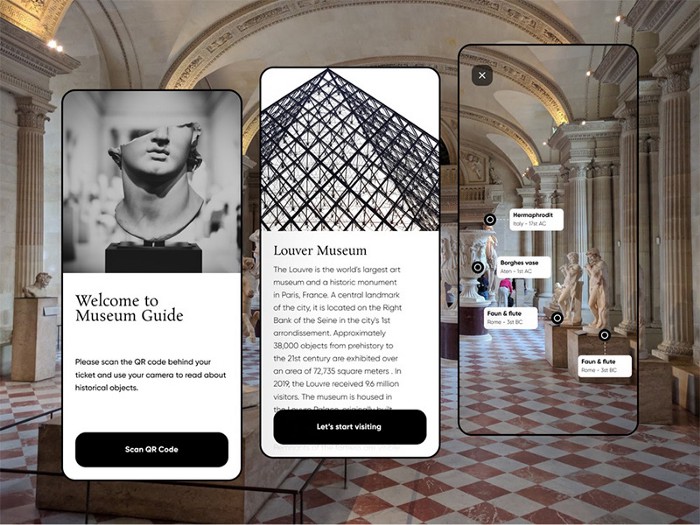 More and more companies are thinking of solutions that integrate VR and AR into their digital products. If the new VR wave starts, this is probably a pretty exciting time for designers with entirely new opportunities to market products and services.
Besides that…
Since these design trends are still in their infancy, they are still in the final stages, so some design and development standards are still lacking in virtual and augmented reality. In addition, the lack of a common language makes the development process slower, which is also a challenge for the compatibility of AR / VR projects. However, it is only a matter of time.
2. Integrated AI and many useful tools
In general, all modern interface design and development tools focus on a few important aspects:
Bridge for designers and developers
Comfortable working with the design system (design system)
Remote work and online collaboration.
All of these criteria form the current trends in user interface design – to ease the designer's workflow with the help of modern tools and technologies. For example, in October, Adobe announced their update to version Photoshop 22.0 includes many amazing AI-powered features from Nvidia, one of a number of image editing tools Adobe calls "Neural filter". Figma also quickly added new features for easier remote teams, including virtual meeting templates and features.
In UI / UX design, there are dozens of algorithmic design tools you can use for time-consuming and creative tasks.
Besides that…
AI and their capabilities in UI / UX are still in their early years of development. AI needs tweaking to become more efficient. They are based on machine learning, so it's far from them being able to think for themselves and compete with humans on interest and decide what is appropriate and what isn't. The purpose of AI is to help and assist people in performing their tasks, so that we can make more accurate decisions.
3. Personalization of development
Design personalization is an approach where a company or brand creates content and recommends individual users based on information provided: date of birth, marital status, viewing history, and booking The main goal of personalization design is to make the user feel that the content is specifically for them to increase conversion rates, which is something all commercial website owners love. match.
Personalization is a user experience trend, as it is one of today's best practices. Google and Apple continue to develop personalized assistants for their ecosystem, so that they can understand who is interacting with them with their voice, face, or fingerprint. In the future, interfaces will become even more personalized and change the look, placement of elements, tone, and general behavior in the blink of an eye.
AI plays an important role in UX that most users don't even realize. Think of personalized music recommendations on Spotify. Recommended videos on Youtube or Netflix. Or Amazon's homepage is also personalized for each customer based on their shopping habits, favorites and shopping cart. You can also make the interface more personal to your users by creating content relevant to them.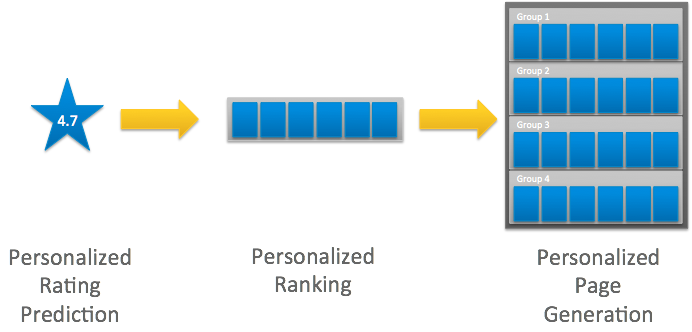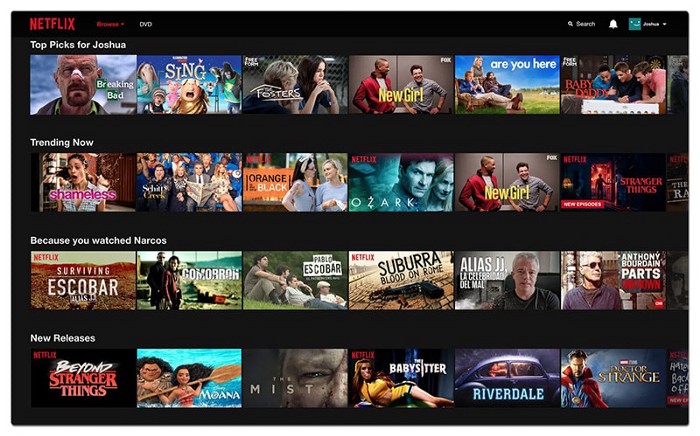 Besides that…
Personalization is not an easy design trend to follow. Websites may collect and analyze inaccurate data resulting in erroneous results. Calling the wrong username or suggesting something to disappoint them is what will lead to you losing customers forever. Building a personalized website is expensive. You must collect and analyze information, develop your profile and personal accounts, and ensure the correctness of the algorithms to create the right personalized interfaces. Many users get scared when a website knows specific information about them, so personalization also requires better security and improved UX design capabilities to convince users to provide personal information. of them, etc.
4. Non-touch interaction
Another UI and user experience trend is growing again after the pandemic. We are talking about the methods of interacting with devices without touching them like FUN (voice user interface) and controls Air Gesture (this feature allows users to navigate without touching the screen).
Even before a pandemic, voice interaction is one of the key UI / UX design trends. Adding a voice UI to your design can expand the reach of your app. For example, you can use voice chatbot for visitors to communicate using voice commands. The same applies to virtual assistants. In the next few years, more companies will create complete voice user interfaces.
Air Gesture is a different gesture control technique that was introduced with the advent of touch screens but to a new level. Air Gesture movements can now also interact with the device. For example, recently DS Automobiles, a European luxury car brand, introduced their new non-contact controls through gestures and haptic feedback in the air, they claim that This system offers three times higher accuracy than touch screens.
Besides that…
Voice search is different from regular search. Sometimes users give information that is not clear enough what they are looking for. Tones of language, loss of ability to retain context with unfinished tasks, speech defects, not understanding how the voice interface works – all of these affect the device. design FUN.
As for the gesture controls in space, there will be more of a challenge on the phone. Sometimes it's harder and slower than the usual, inconvenient, not private enough way. But you can find this trend very useful with the TV while driving or cooking with the recipe apps. Last August, Apple was awarded a patent describing some of the interesting features that we might see in future AirPods Pro models, including the ability to control wireless headphones with a "gesture in space".
5. Immersive and 3D experience
3D design has been attracting users for many years, so this is not really a new design trend, both on the web and mobile. But this year, designers' interest in 3D components and all 3D scenes in the interface will grow even higher.
3D design took a new step forward as Apple incorporated this trend in its recently released macOS update. macOS BigSur has a revamped set of icons, some in 3D design:

Previously, 3D elements were not diverse in practical use because they often loaded very heavily on the user machine, now modern front-end libraries and frameworks can reduce page load times significantly, allowing for 3D objects become more detailed and larger in size.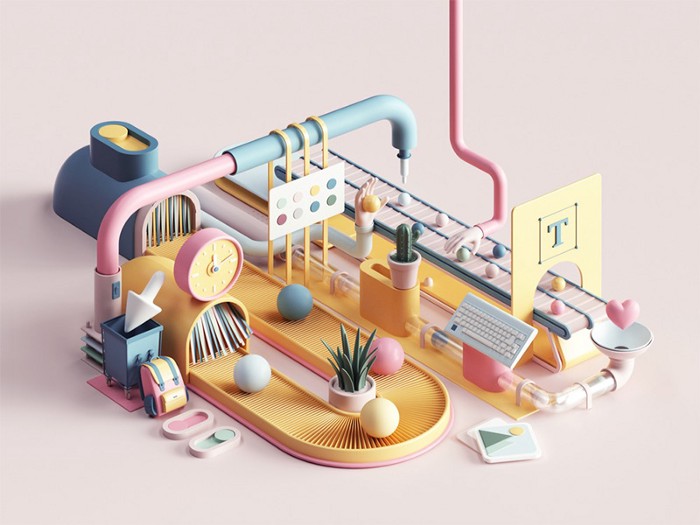 By 2021, 3D will continue to evolve as VR and AR become ubiquitous. You can do all of this in 3D without using real objects, for example when you need to showcase an expensive car or a smart home. 3D attracts attention and makes web pages more attractive, making users stay on site longer and increasing engagement times.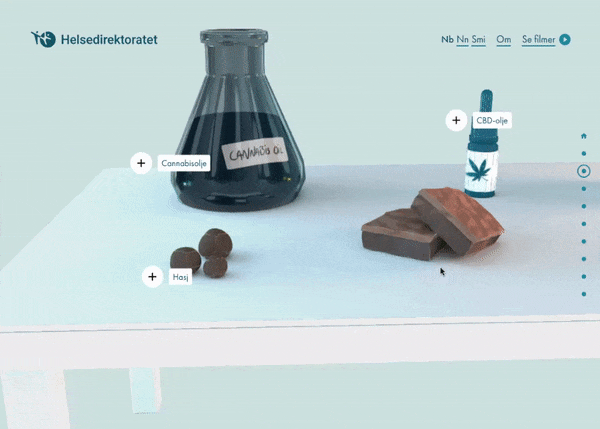 Besides that…
Technology has evolved, but the disadvantages of 3D persist. The more complex the graphics, the more complex they must be handled on the user's machine. It's imperative to only use this tool if you believe the website is optimized enough to render heavy 3D animations. Otherwise, users will experience high latency and lagging pages. However, this trend is in strong use and will be completely improved in a quite short time. So, 3D is still suitable for designers who know how to optimize for their purposes.
Continue…
---
Editor: Thao Lee
According to: uxplanet

Predicting 10 outstanding packaging design trends for 2021

Graphic design trend in 2021: A profound aesthetic revolution

Predict 10 creative logo design trends for 2021