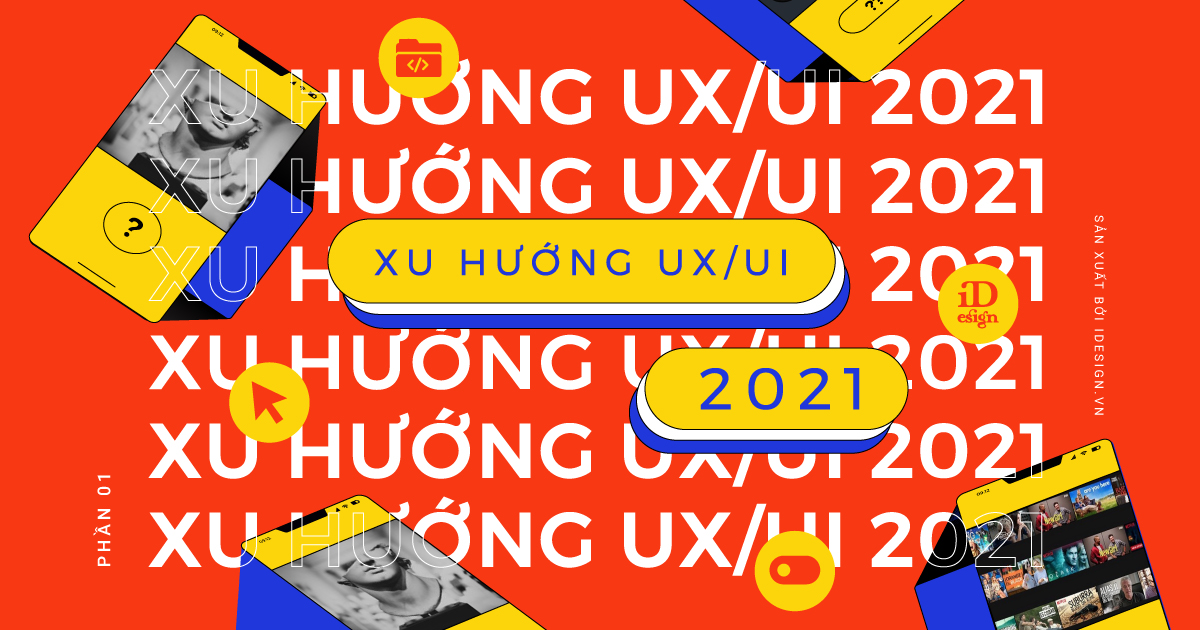 Continuing part 1, today let's continue with iDesign to anticipate and learn more 5 UX / UI design trends that you can refer to and apply to your projects in 2021!
6. Movement
Users of all ages, all generations enjoy watching fascinating cartoon stories and interacting with animations. Combining a minimalistic interface with cool animation elements can help you both engage users while delivering clarity and information.
This trend is especially developed in 2021. Both interfaces (Micro-interaction of buttons and transitions), including 3D. In the era of 4.0 page loading speed will probably be significantly overcome.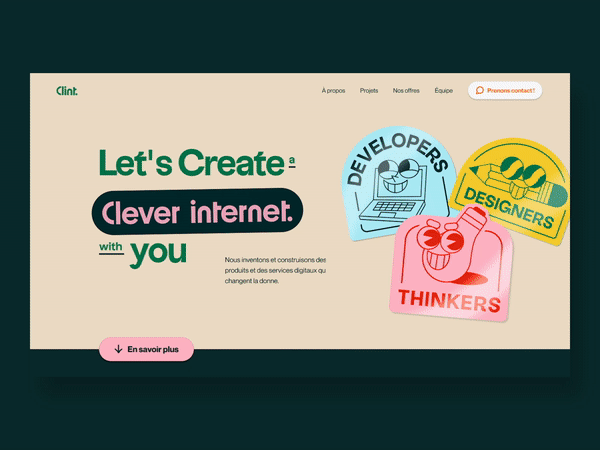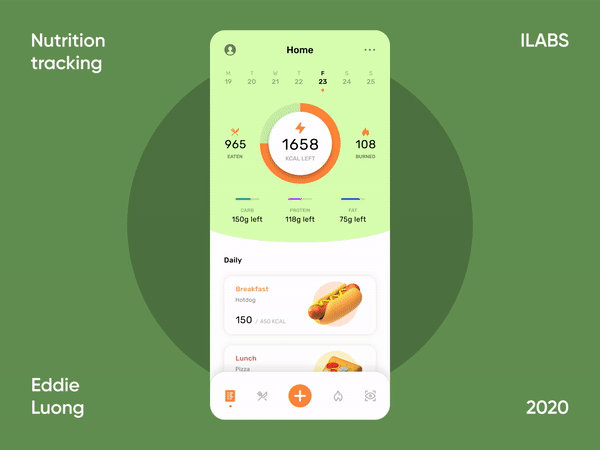 Any motion effect can tell a brand story better than a still image or plain text. With the help of this trend, you can add the element of relaxation to websites with fairly serious content that help ease user stress, making it easier to process large volumes of information. For example, motion elements when scrolling a page or animation with pointers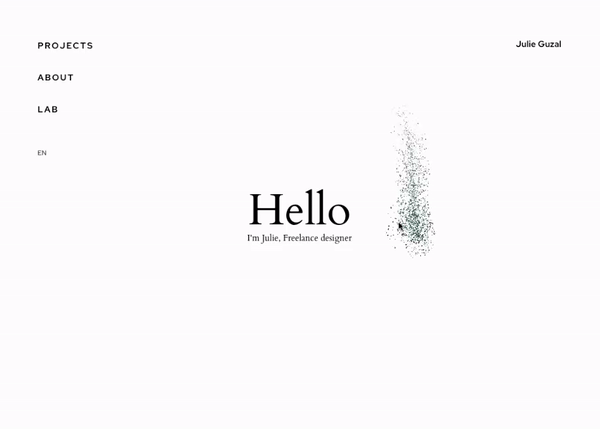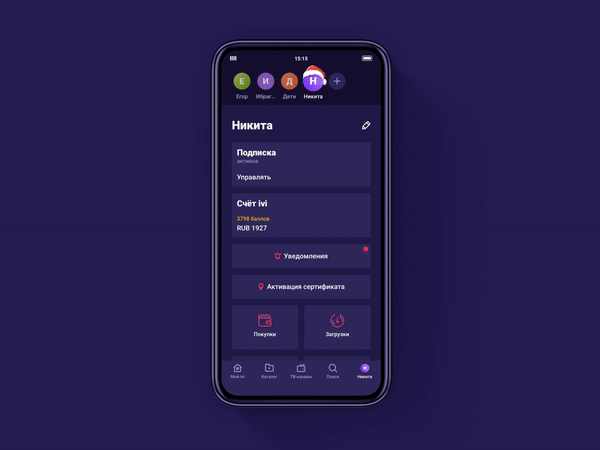 Micro-interactions are a factor worth mentioning. Nowadays, it's harder to surprise someone with big animations, so for now you should use small animation elements to encourage users. They show status changes and help users navigate. This year, it's expected to see more animated button tests.
Besides that…
Animation in design offers many purposes and meanings, not only beautifully, but also solving problems. The most important purpose of animation is to explain, simplify, and speed up interactions. The use of motion in the interface should be considered usability, not just pure entertainment or decoration.
7. Realistic textures (Real patterns / materials)
The peak popularity of flat design was in 2012, although along with its minimalism the trend is still one of the things that define modern UI design. At the same time, many designers begin to feel the need for something fresh, even in graphics.
While the dominance of flat objects and smooth gradients is going strong, some images have uneven textures. Take a look at this book cover illustration by an illustrator and graphic designer Eiko Ojala: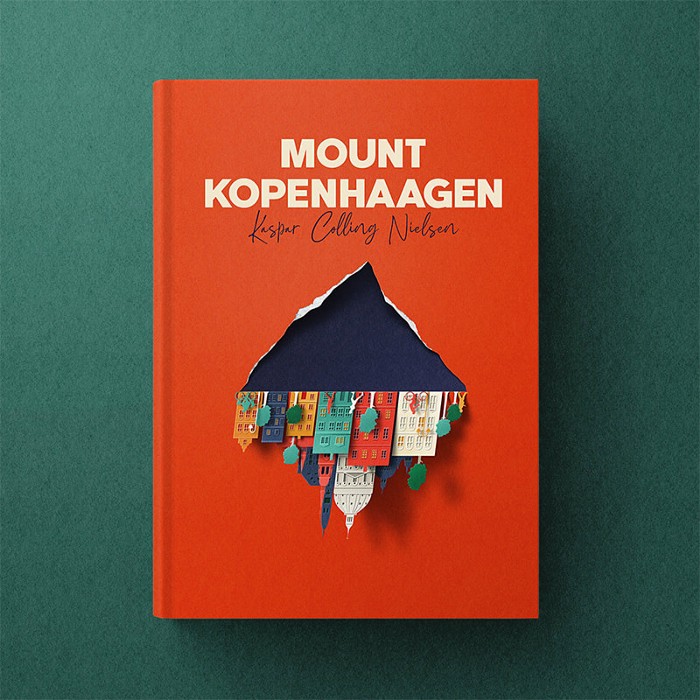 Although neoclassical efforts seem unsuccessful, many designers have approached an aesthetic that feels more authentic and sincere.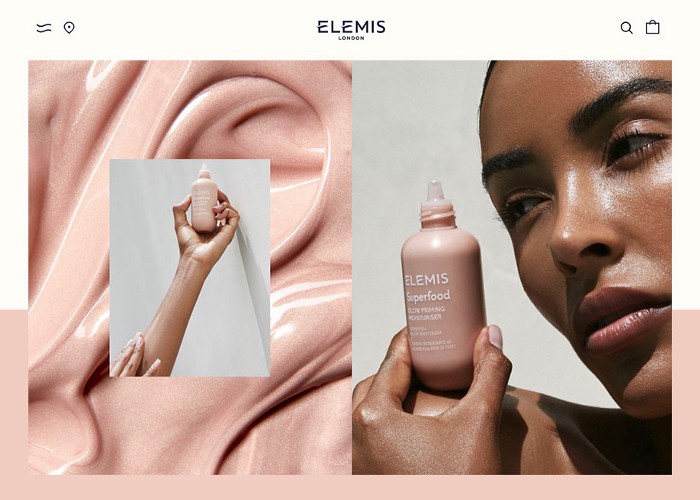 Besides that…
Brands adopt this trend on their websites, whether it's just graphics with special fonts, textures or grainy effects is understandable. The interface becomes even closer, helping companies emphasize their focus on taking care of people. And yet, while this physical design is great for conveying the feel of objects, it is important that designers not overdo it to the point of distracting users from that primary goal. is buying.
8. From perfect to unique
In recent years, the focus of many websites has been on perfect design, where everything is well thought out and accurate. This trend is likely to change in 2021 as unique design becomes more and more important. In fact, this trend is for designs that look "incomplete". However, the main idea is how designers can make this imperfection look professional and create a unique appeal.
In the world of UI / UX design, symmetry mostly stands for classic and conventional designs. This is a great approach to help streamline the structure of a website. Based on this principle all web pages that are built in mesh look very similar. And the reduction of uniqueness affects both the promotion of the website in search engines and its ability to stand out from the competition. An unorthodox and creative layout will be more prominent in 2021. This allows you to give your website more character and personality, emphasizing its particularly important areas with techniques. Design such as: Non-standard Layouts (Unorthodox), Non-standard Scroll (Unorthodox), Color, Typography …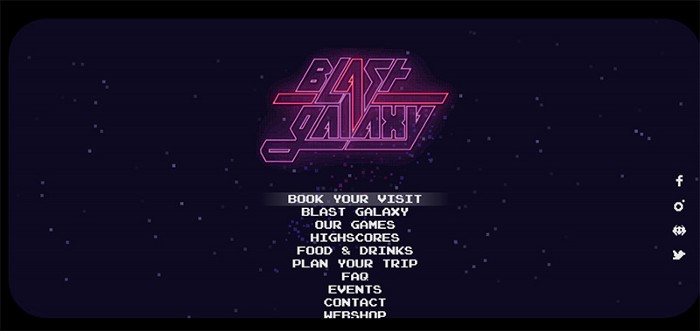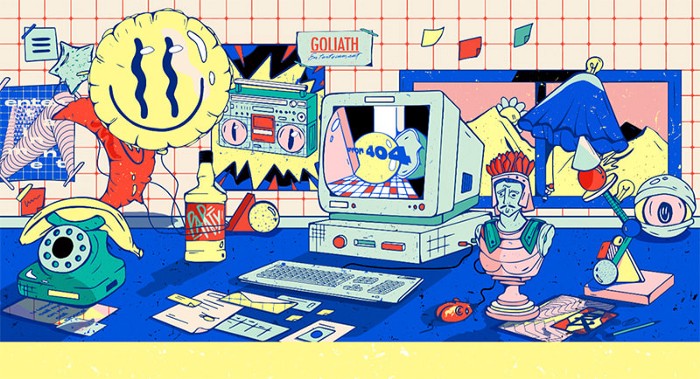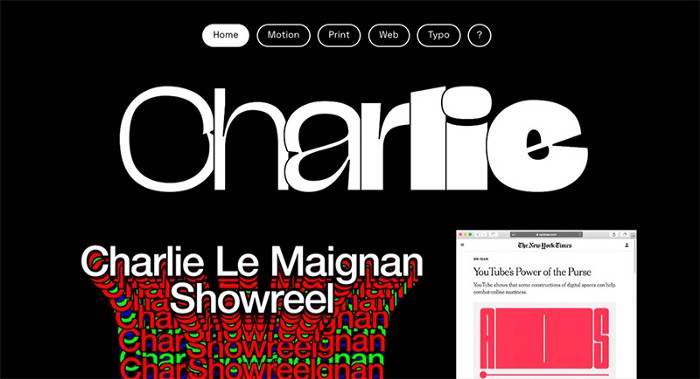 Besides that…
However, this trend is not well suited for interfaces where customers have to focus on critical data, such as industrial equipment interfaces or for very broad audience projects such as online stores. regular route. Designs are only suitable when they do not disturb the user, the desire to arouse the user's curiosity, surprisingly interesting and arouses admiration. Please apply this trend in a balanced, concise and most relevant way.
9. Super tech landing page
Another trend is also associated with complex technology with layout and animation. Abstract descriptions of products and processes are a perfect solution for tech-oriented websites to keep visitors from getting bored. These tips include complex animations, renders and elaborate illustrations.
The results of this trend are "astounding". Here are examples of stylish yet neutral landing pages like that of this MacBook Pro: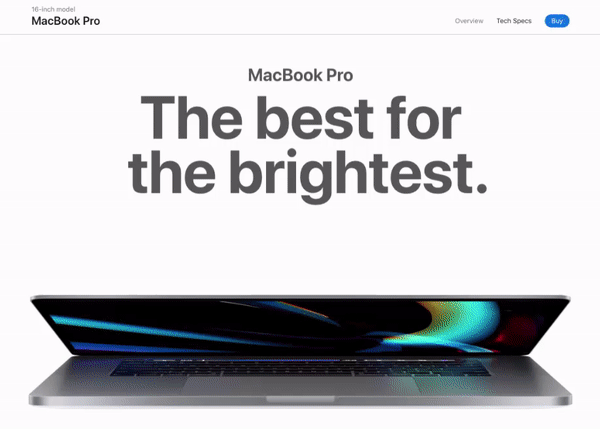 Besides that…
Stunning visuals, advanced techniques applied and included design create clear landing pages. However, the main challenge is that often visitors get no more than 60% of the information you are trying to convey by a website. With these sites, they only get about 10%.
10. Unusual SVG and illustrations
3D is still as commonplace in illustrations, as is 2D, with scaling irrationalities, surreal, vivid images, or vice versa, color as opposed to color theory. If in the past, minimalism also dominated in illustrations, now bizarre style is very popular, based on the oddity and the combination of the real and the surreal.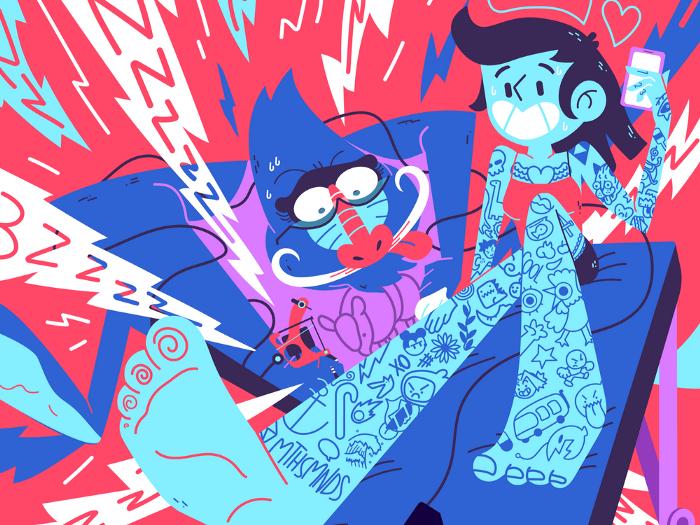 Another highlight is that the vector illustrations in SVG (Scalable Vector Graphics) format use XML to define basic attributes like paths, shapes, fonts, colors, and more advanced features. .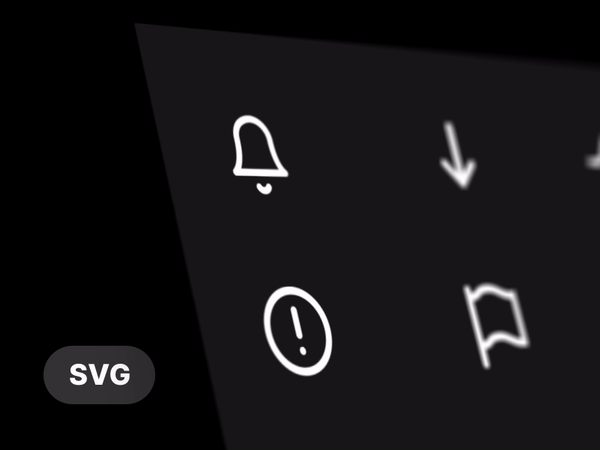 With SVG, there is no loss of quality with increasing display resolution, as vector format can be enlarged and reduced without loss of quality.
Besides that…
But this illustration style is not appropriate everywhere. If you don't want your customers to be distracted by those images and forget the task of buying, then you should consider choosing safer ideas.
Editor: Thao Lee
According to: uxplanet
Related topics:
Trends in UX / UI design in 2021 and the resurgence of technology (Part 1)
Predict 10 creative logo design trends for 2021
Predicting 10 outstanding packaging design trends for 2021