A fan of the Maserati brand, the family of Trang Lou and Tung Son vlogger just bought another Maserati Ghibli worth 4.7 billion. This is her family's third Maserati.
Before buying two Maserati luxury cars, late last year the father of this vlogger, artist Pham An Hai, bought Maserati Levante. Maserati Ghibli is for vlogger Trang Lou to travel. Especially when her family also buys a mini convertible Maserati for baby Mango – Trang Lou's child.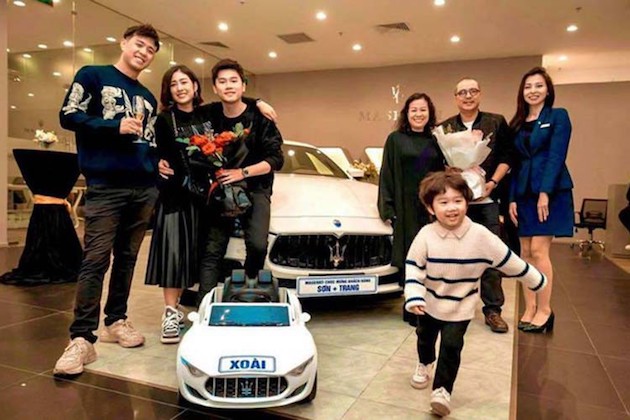 Ghibli is the most popular vehicle of Maserati. This is reflected in Ghibli sales accounting for 60% of its revenue in 2014.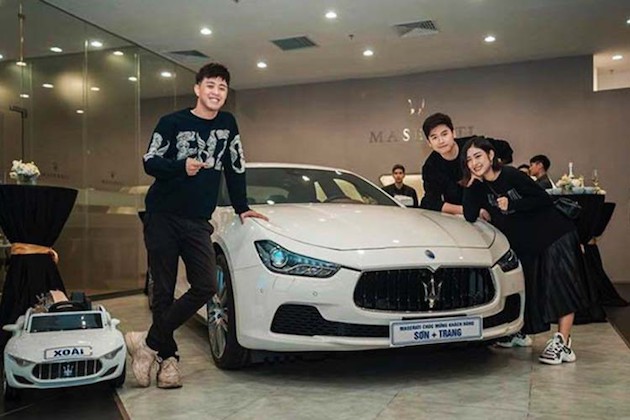 Maserati Ghibli has a neat design, the front highlight is the vertical grille with the "trident" symbol in the middle. To create more bunkers and personality, the Italian car company has designed a pair of fierce headlights, right below is the wind cavity.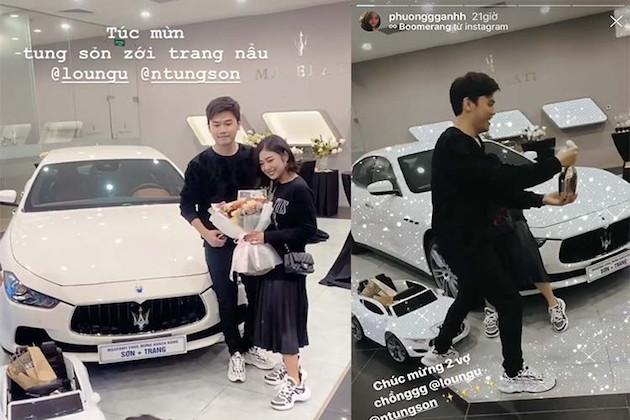 Down below are 21-inch alloy wheels. Behind the car is a pair of taillights with a simple design, 4 exhaust pipes showing great power inside.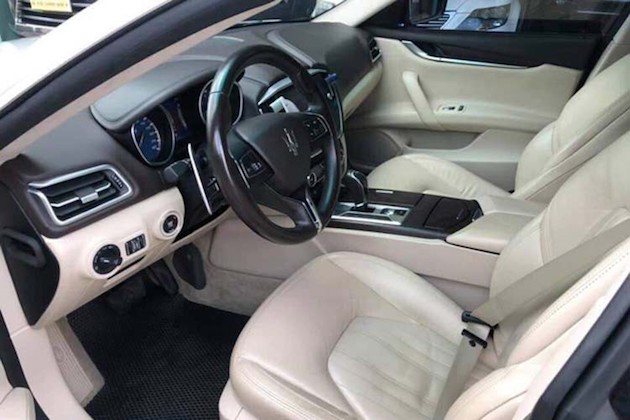 Inside the interior everything is streamlined but still exudes elegance. 8.4 inch screen placed in the middle, 8 speakers for impressive sound. Familiar slender 3-spoke steering wheel, automatic climate control for 2 independent zones.
Powering the car is a V6 engine block, 3.0-liter turbocharged capacity. This engine block produces a maximum power of 330 horsepower at 5,000 rpm, maximum torque of 500 Nm at 4,500 rpm.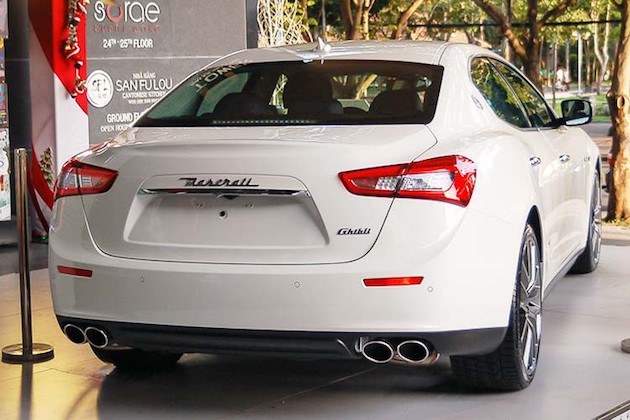 Engine power is transmitted to the wheel via an 8-speed automatic transmission ZF and rear wheel drive allows the car to accelerate from 0-100 km / h in 5.6 seconds, before reaching a maximum speed of 263 km / h. In particular, this engine was developed by the Maserati Powertrai division in cooperation with Ferrari Powertrai and was built by Ferrari at a modern engine factory in Maranello, Italy.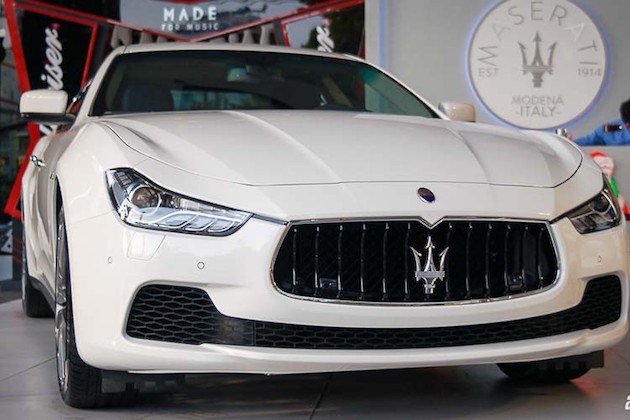 In Vietnam market, genuine Maserati Ghibli standard version starts at VND 4.7 billion. Q4 Maserati Ghibli S Q4 costs VND 5.8 billion. Maserati Ghibli Granlusso costs more than 6.6 billion. Because Maserati Ghibli of Trang Lou is the standard version, it costs VND 4.7 billion.