Just like the slogan "Using Home – Embrace entertainment" package, even though it was only introduced on the market, the Home package marked a strong mark when directed to serve the connection needs of households with bandwidth. International standard Internet up to 90Mbps, priority transmission lines up to 300Mbps and TV services support 4K UltraHD quality and extremely impressive rates.
"Personalization" needs entertainment
As a pioneer in customer demand, "personalizing" the needs of users, VNPT VinaPhone has officially launched VNPT VinaPhone product line with many different options, suitable for groups. Special subjects such as office workers, sports men, gamers or even each user's preferences such as listening to music, watching movies, and communicating are also interested. Whether individual or household customers, all are "pleased by VNPT Home."
This "emerging face" has 3 specialized lines including Home Combo, Home Internet and Home TV. Don't worry if you just got married with a lot of worries about "keeping the fire happy" or you just want to be comfortable with paying 3 services in a package. All are integrated with many services such as mobile, internet and television.
In particular, Home Combo is considered a key product line with strong impact on the market thanks to the international standard Internet bandwidth of up to 90Mbps, priority transmission lines up to 300Mbps and quality television support services. 4K UltraHD. Call Home Combo because this is a group of products packed with Internet, television, data, voice, and added services. Besides the ability to customize the content to suit the user's needs, Home Combo also has free Data sharing and intra-group calls for 5-member households.
Thanks to the full package of the highly favored service group, even though it just appeared, the name Home Combo immediately won the hearts of households with high entertainment needs. Currently, this is also a service package that receives a huge registration level of both new and old customers of VNPT. The attraction of Home Combo is because the package is customized content according to the purpose of use for all needs for young people to communicate, like to listen to music and watch movies.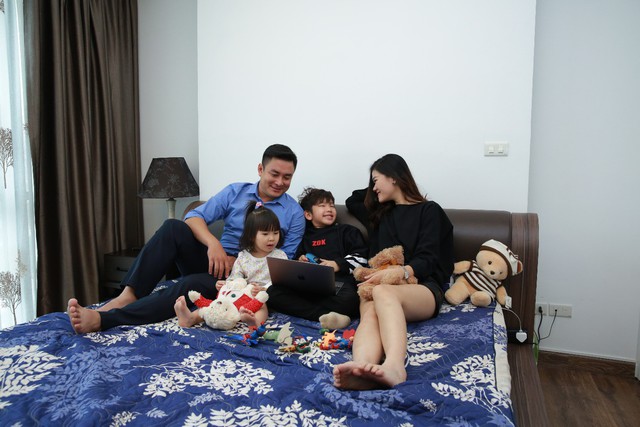 Rich content repository
Home-Connection is built to suit customers who want to use multiple services and desire high connectivity. Accordingly, Home-Connection possesses the preferred data and transmission capacity for popular social networking applications such as Viber, Zalo and MyTV. For entertainment enthusiast users, Home-Entertainment is definitely not a package that cannot be registered. Home-Entertainment allows users to enjoy movies, music applications like FILM +, Nhaccuatui, ZingMP3, MyTV Net …
Of course, Home also can't forget sports fans with a powerful Home-Sports package with extremely high-end matches and K + TV channels. In parallel with Home group specializing in entertainment and high connection, Home also has a suitable Home-Savings package for customers wishing to use multiple services at a price of only VND 269,000 / month. Data sharing 4GB; Voice: Free internal calls for less than 10 minutes (up to 1000 minutes / month), free group calls are not limited between members (5 members, including group owners).
In particular, in this launch, Home is delighting gamers by designing a free Home-Game package of Data and opening its own bandwidth for popular games …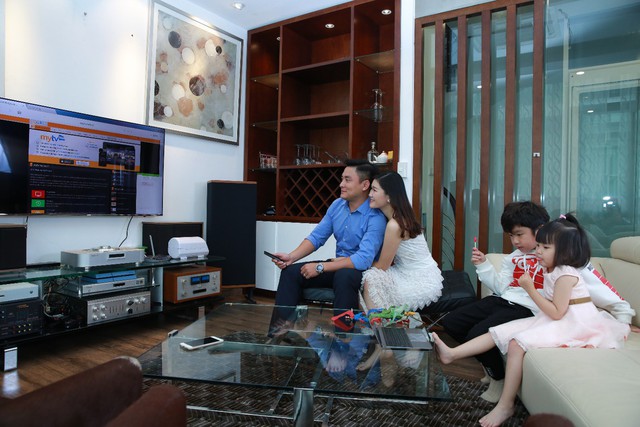 Price "cheap"
In parallel with Home Combo, Home Internet and Home TV continue to shock the market because the package is extremely diverse, almost without missing any customer needs. Home Internet has 3 Home packages 1, 2 and 3 corresponding to the maximum domestic speed of 30-40 and 50Mbps and the price from VND 189- 259,000 / month. Particularly for Home TV, there are TV1 and TV2 packages for SmartTV, regular TV and divided into 3 groups of premium rates for each family's needs.
Large bandwidth, high priority transmission lines also offer free additional part of internal calls for less than 10 minutes (up to 1000 minutes / month), free unlimited group calls between members but price The "cheap" fee is the outstanding advantage of VNPT Home package in the first time and immediately caused "shock" for the market.
Even more shocking, from July 1 all packages can be easily registered and optional according to the demand of using online channels, especially My VNPT multitasking application. The whole process is optimized according to the needs, timing and habits of customers. There is no reason to hesitate or delay anymore, just contact the operator 18001091/18001166 or visit the website https://vnpt.com.vn/goi-home is a package with the speed of registration. dizzy on the market today.