Online video editing tools and software have the advantage of not requiring software installation and are easier to use. Among online video editing software, ClipChamp and FlexClip are two most prominent names.
Related posts
Top 5 websites create beautiful online photo effects
10 best online, online photo editing websites
Top 10 most simple and effective online video editing websites
Top beautiful online photo editing tools on computer
Top best online video joiner website
Software, website online video editing Ideal choice for those who are using a computer with low configuration, "modest" RAM, does not require configuration and does not require software installation. Instead users just need to register and create an account login and start editing videos.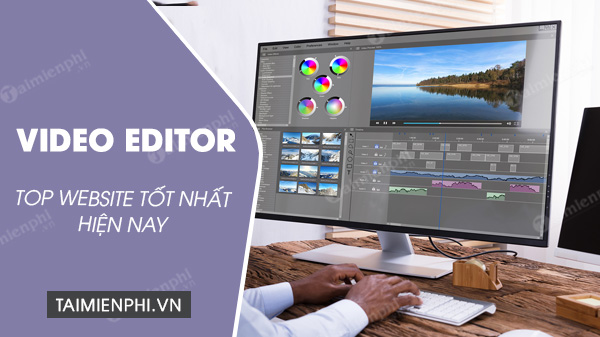 Top Website that supports the best online video editing today
Article Contents:
5. Kapwing (no account required).
4. Hippo Video.
3. Video Toolbox.
2. FlexClip (many features).
1. ClipChamp (recommended).
Top most beautiful online video editing software
5. Kapwing
Kapwing is the last online video editing software that ElectrodealPro would like to introduce to you in this article. The difference of Kapwing compared to some other online video editing tools is that it does not require users to create an account. All you need to do is upload the video or paste the video URL you need to edit to get started.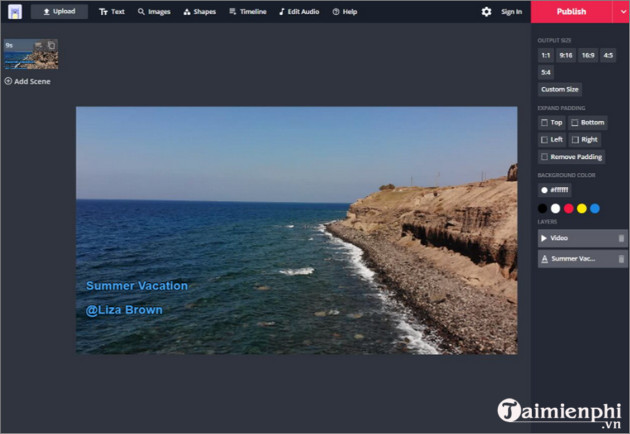 The tool allows users to customize the output video size in the 1: 1, 9:16, 16: 9, 4: 5 or 5: 4 ratios. Basic image editing operations such as crop, trim, crop , change the speed or mute the sound, ….
4. Hippo Video
Hippo Video is an all-in-one online video editing tool. With Hippo Video, you can upload video files on your computer, Google Drive and start editing.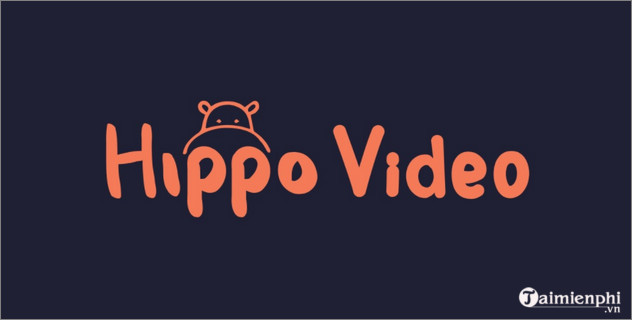 The free tool version supports some basic video editing features such as video trim, trim, crop, add text, add basic video titles, add emojis. To unlock advanced editing features, you might consider upgrading your account.
The downside of Hippo Video is that it only supports editing videos in MP4, MKV, FLV, 3GP and MPG formats, up to 500 MB in size, and only supports adding and editing 1 video.
3. Video Toolbox
Free and online video editing tool, Video ToolboxIn addition to editing support, it also analyzes video to give users an overview of parameters such as bit rate, codec, frame rate and video resolution.
In addition, the website also supports converting to popular video formats such as MKV, MOV, MP4 and AVI. Supports uploading video from computer or URL. The ability to handle large video files up to 1,500 MB, ….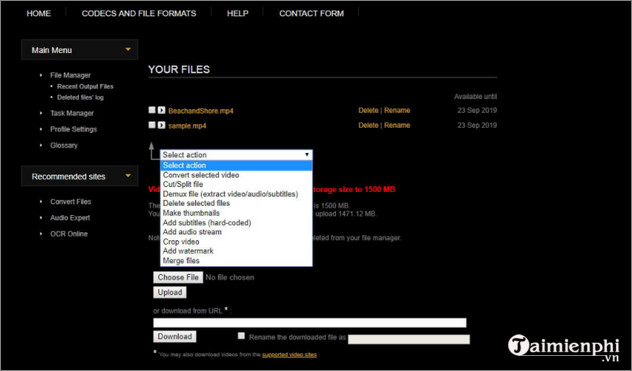 Similar to other software and online video editing tools, Video Toolbox also requires users to register and activate their account.
The biggest minus point of the tool is the lack of support for preview features and the interface seems a bit old, a bit difficult to use.
2. FlexClip
FlexClip Known as a tool, free online video editing software is integrated with many powerful editing features. Scoring tool thanks to the ability to export videos in the blink of an eye and especially a library of 2.5 million videos and images categorized by different categories such as food, sports, ….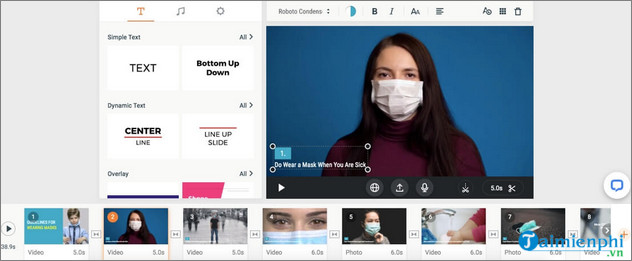 Besides, FlexClip also supports drag and drop to help users manipulate faster and easier. The frame resizing feature is suitable for different social networking platforms such as Facebook, YouTube, Instagram Stories, TikTok ….
FlexClip now has a free trial available for users to experience before upgrading to paid plans.
1. ClipChamp
Clipchamp Deserves to be the best free online video editing tool available today. The best part of the tool is its intuitive interface, suitable for both beginners and especially for a quick video editing process. Users can choose to save the edited video to your device or share it to cloud services like Google Drive, ….

The drag and drop feature allows users to drag their video files into the tool window and start editing. In addition to basic video editing features such as crop, crop, rotate and flip video, Clipchamp also supports options that allow users to adjust video brightness, contrast, add transitions, text, … .
Most importantly, the tool also has a built-in sound repository, both free and paid, that you can freely choose and use. Free version supports exporting video in 480P SD resolution without watermarking.
The downside of Clipchamp is that it doesn't support editing large video files. All you need to do is log in with a Google or Facebook account and start editing your videos.
Which online video editing website to choose?
For users interested and looking for free and especially easy-to-use online video editing tools and websites, you can choose from FlexClip or ClipChamp.
And for those who do not want to add more steps to create, register for an account can choose Kapwing. The advantage of this online tool is that it allows users to upload and edit videos instantly and always without requiring an account.
https://thuthuat.taimienphi.vn/top-phan-mem-chinh-sua-video-online-dep-nhat-62269n.aspx
Hopefully, with the most beautiful online video editing software 2021 introduced above by ElectrodealPro, you can edit videos professionally. Along with that, readers can refer to some articles already on ElectrodealPro to learn more about Top 2021 HOT computer collage software.
See also: Top 2021 HOT software for computer collage
.