With the following top 10-finger fast typing website that ElectrodealPro introduces, you can practice typing 10 fingers by yourself at any time without participating in the courses, as you know, typing fast is an important skill today, especially for jobs that require working on the computer all day.
Related posts
How to type 10 fingers using Typing Trainer
15 best 10-finger typing practice apps 2017
Typing 10 fingers, practice typing fast 10 fingers
Top 10 finger typing practice software best 2021
How to install Rapid Typing Tutor, practice typing 10 fingers
Understanding computers in the 21st century is one of the most powerful skills a person can have, especially when today's world is dominated by technology that is constantly evolving. Right now, most jobs rely on computers, and one of the most common problems people face is the ability to type 10 faster to save time and meet deadlines.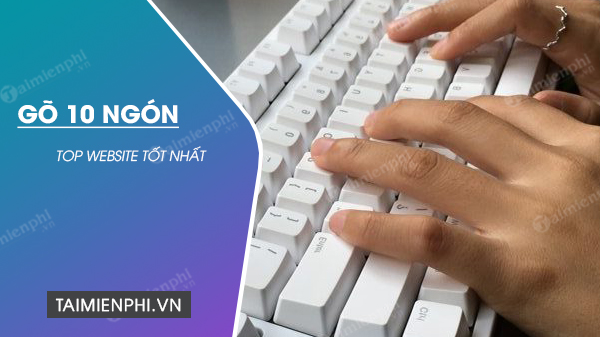 Synthesis of the best 10-finger typing practice website
Many people still have a fast typing speed, but they are in the "trigger-cutting" style, unprofessional. If you are one of them, the following top 10 finger typing practice websites will teach you to type correctly 10 fingers, improve typing speed and accuracy. They target all age groups and backgrounds.
Top 10 best 10 finger typing practice websites
1. Typing.com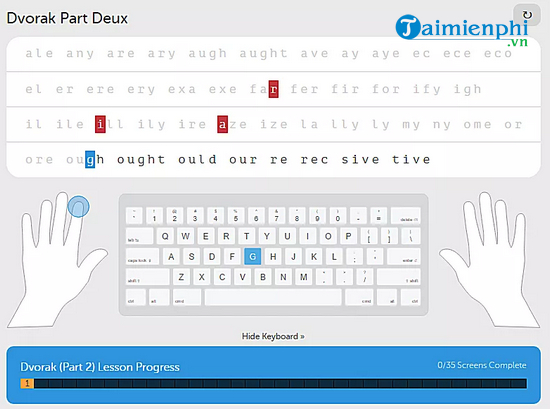 Typing.com offers free typing lessons for beginners, intermediate, and advanced. This 10-finger typing website is aimed at middle school students and adults. In each lesson, nothing else distracts you while typing except a virtual keyboard that shows where the letters are used and which fingers are used. When it's done, you'll know the results for the speed, accuracy, completion times, and keys you're having trouble with.
The site doesn't require you to register but with an account you can track your training progress and earn rewards. There's a portal for teachers to manage and track students' progress as they complete free typing lessons.
Access HERE
2. Speed ​​Typing Online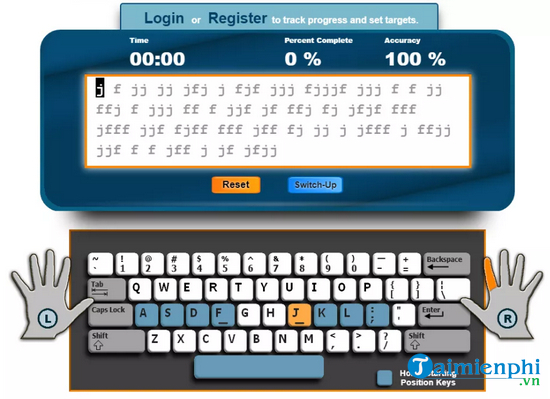 Speed ​​Typing Online 10-Finger Typing website has 17 classic lessons including learning all the letters on the keyboard and testing your skills through evaluation. You can then move on to advanced lessons, where you start stringing those letters together to make words.
If you sign up (it's free), you'll be able to track your progress and set custom goals. You will also have access to free keyboard typing tests and games.
Access HERE
3. Ratatype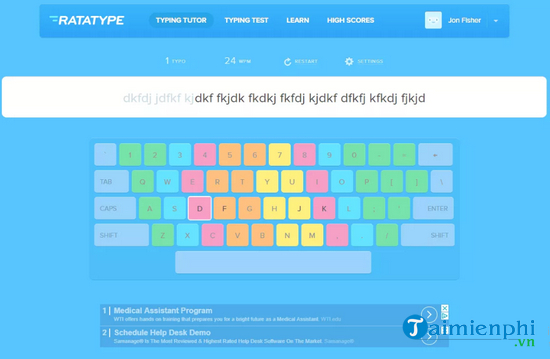 Ratatype is a free online 10-finger typing practice site that offers a variety of lessons, and before you get started you'll get some tips on how to sit in front of a computer, which is sometimes most keyboard lessons. are quickly ignored.
What's unique about this site is that if you make too many errors in one lesson, you'll be forced to start over. With an acceptable amount of typing or no errors, you can move on to other 10-finger typing lessons. Learners can see the number of typos and the number of words typed per minute while they are typing and even compete with others.
Access HERE
4. Dance Mat Typing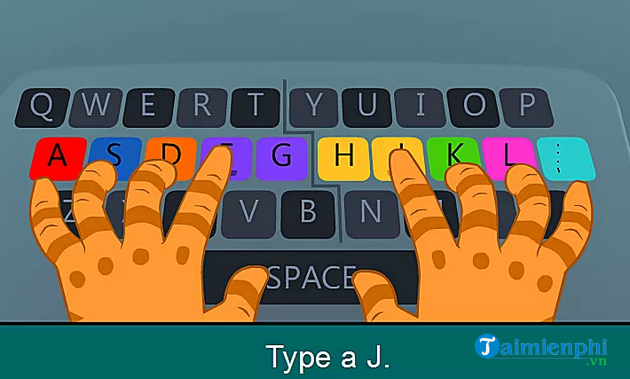 Dance Mat Typing uses unique animal characters and colorful games to make their free typing lessons more fun for elementary-aged kids.
Learners go through four typing levels, each with three different stages. This really helps break the lessons into manageable chunks, so learning 10-finger typing isn't cumbersome and confusing. No registration or login required, so you can quickly practice 10-finger typing with instant online lessons.
Access HERE
5. TypingClub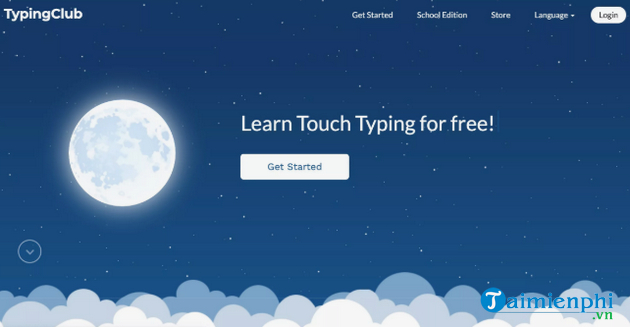 There are hundreds of typing lessons at TypingClub's 10-Finger Typing Website, where you will learn how to place your fingers in letters, Shift, numeric keys and symbols. There are also special lessons that focus on speed. You can switch back and forth between lessons at any time.
While going through these typing lessons, you will be able to see your speed and accuracy. If you sign up for a free account, you'll be able to track your progress as you complete all lessons, as well as all-time highest WPM and some other stats.
Teachers can also use TypingClub's free 10-finger typing lessons to track student progress, customize lessons, and even manage multiple classes.
Access HERE
6. Sense-Lang.org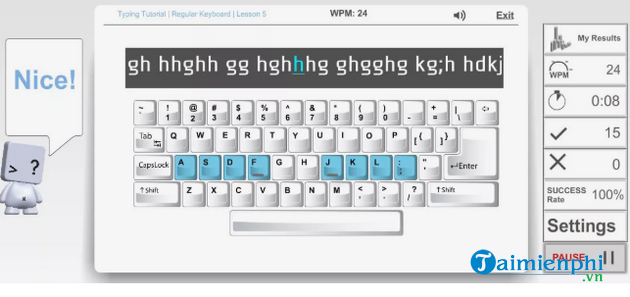 The 10-finger typing website Sense-Lang.org has 16 keyboard lessons with a feature that lets you use your own passages for practice. Each lesson provides a dynamic keyboard, making it easy to get a picture of how you should type and what you need to do to make less mistakes. You will also be able to see real-time typing stats for WPM, timing and accuracy during lessons.
Teachers can also access free lessons to create online classes, assign assignments and track students' learning. These free typing lessons are available in many different languages ​​and for international keyboards.
Access HERE
7. GCFLearnFree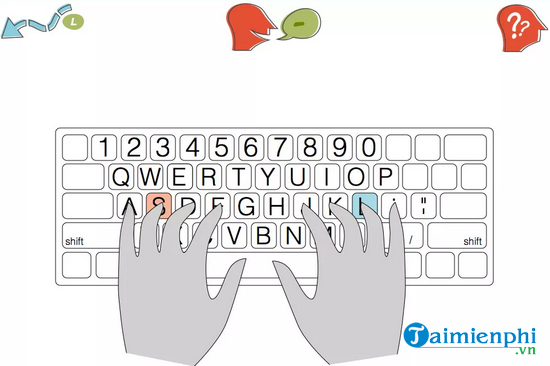 GCFLearnFree offers free typing lessons aimed at adults with little or no typing skills. For each lesson, you have the option of learning to type the keys or jump right into practice.
These are a great program to start with, but since they don't give you up-to-date information on your typing speed and accuracy. Therefore, you should switch to another program after you have acquired the basic skills.
Access HERE
8. Touch Typing Study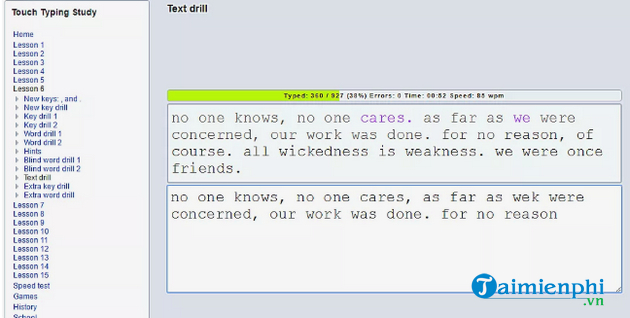 10-finger typing website Touch Typing Study offers 15 10-finger typing lessons that support many different languages ​​and keyboard layout, some games as well as typing speed test. Each lesson is broken into topics so you can easily see what's coming, or move on to another section if you feel confident in your skills. As you type, you will know the errors, the speed and time spent on the lesson.
Access HERE
9. Peter's Online Typing Course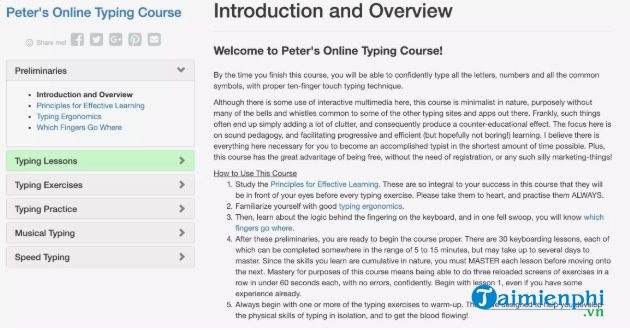 There are many typing lessons at Peter's Online Typing Course that take you all the way to learn how to place eight fingers in a row in the middle of the keyboard (home row), to use the number and math keys.
In addition to typing lessons, this 10-finger typing practice website also provides great information about ergonomics, effective learning and exercises to help train your fingers. Unfortunately, you cannot see your typing speed and accuracy in lessons or save your learning progress. When a lesson is finished, you will know how long it will take you to complete and how many mistakes you will make.
Access HERE
10. Big Brown Bear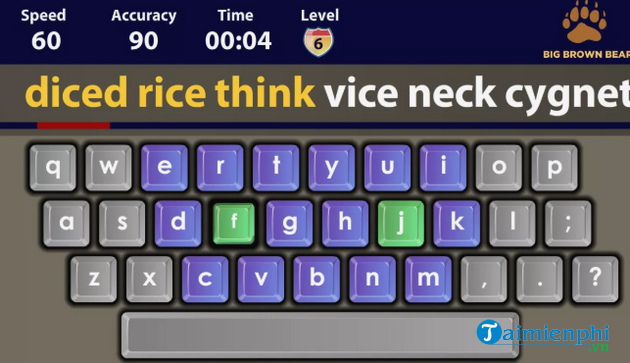 You will go through the process of learning all the keys on the keyboard with 14 free lessons at Big Brown Bear. This 10-finger typing practice website is loved because it shows how words appear on the screen. Instead of seeing them as paragraphs as you would normally see them when reading, words lie on one line and they pass through the center of the screen so you don't have to move your eyes.
However, with these lessons, you must correct your mistakes before you continue typing and this is probably what you want. In each lesson, you will know your speed, accuracy, and completion time.
Access HERE
https://thuthuat.taimienphi.vn/top-website-tap-go-10-ngon-nhanh-tot-nhat-58078n.aspx
Each 10-finger typing practice website has great features that help you step by step proficiently in 10-finger typing and improve typing speed. You can combine learning and practice with multiple websites at once for fastest results. Also, instead of using the website, you can download and use it 10-finger typing practice software to practice.
.