Self-destructing or disposable email accounts have many benefits over a regular email account, but they also have certain disadvantages. Self-destructing, or temporary, email accounts come in all sorts with different features.
Related posts
Top Email Marketing software, send mass mail
Top tools to support effective Email Marketing
Email Newsletter in Email Marketing
Email HTML and Plain Text in Email Marketing
Notifications in Email Marketing
Below, let's go ElectrodealPro Learn the best self-destructing email accounts, helping you work online with a real email address in times when you don't want to use your primary email.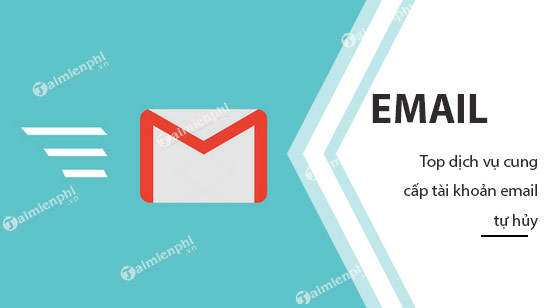 Top services that provide self-destructing email accounts
Article Contents:


1. What is self-destruct email ?.
2. The best self-destruct email account.
3. Usage.
1. What is self-destruct email?
Self-destructing email accounts do not exist permanently like Gmail accounts, Outlook.com, Yahoo, … They are usually anonymous email accounts, meaning you can Gmail registration does not require phone verification Provide name, phone number, address, ….
You can use a dropped email address to sign up for an account when you only need to use it temporarily or don't need to read the email in it.
For example, you shouldn't use self-destructing email accounts with your bank accounts, as you'll need to receive reports from your bank or access recovery email when you forget your password. However, if you are testing a service or using a trial version of something, the self-destruct email will help you complete the first steps of registration, then you can forget about it completely.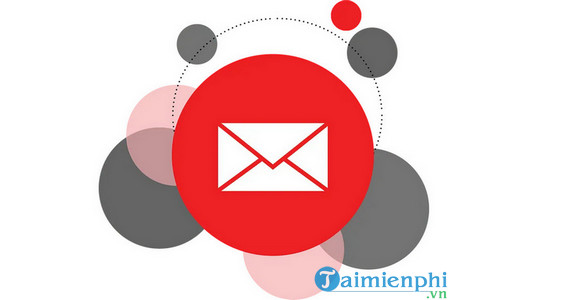 The special thing is that you can use a fake email when you do not want to reveal your real email, to avoid spam, register quickly, respectively, temporarily, to avoid data breaches on your main account. , …
However, it is also important to remember that email self-destruct, unlike regular email services, it does not have advanced features such as the ability to detect someone has read your email, move emails to folders. certain rules, save contacts, export messages, create funny signatures, and even send emails (most disposable emails only allow you to receive emails).
2. The best self-destruct email account
Currently, there are many services that provide temporary email addresses, typical of which are:
– 10 Minute Mail: The random email address will expire after 10 minutes, unless you request an extension.
– MailDrop: Choose your own email or a randomly generated email address, then go back to the inbox whenever you want.
– EmailOnDeck: Send anonymous email to other EmailOnDeck users, and receive messages from any email address. Account will expire after a few hours.
– Guerrilla Mail: Send emails (and attachments) to any email address, receive emails from all addresses, scramble your emails, delete specific emails, choose your own username (the section preceded "@"), and choosing between a domain collection (the "@" section).
– ThrowAwayMail.com: The brief email account, is no longer in use, and will expire within 2 days.
3. Usage
Let's take a look at a few services to see how they work!
10 Minute Mail is easy to remember and should be used if you often need temporary email services. When you open the website, you will be redirected to an email address with a countdown of 10 minutes until it expires, after which the email and account will no longer be accessible.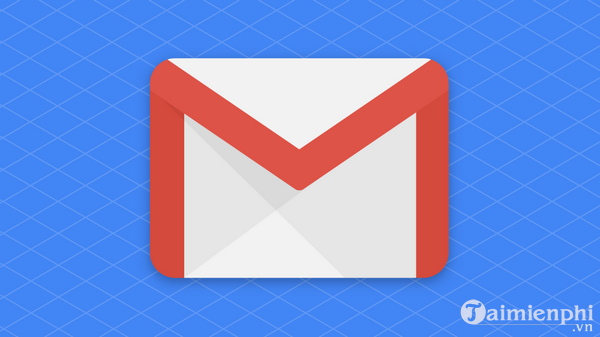 There is a Copy button to quickly copy the email address you received, the Refresh button to reset the time to 10 minutes if necessary. You can reset the time if you want, but if you leave the site without resetting it, you won't be able to receive your email again. Instead, you will get an address that is completely different from the other countdown time.
MailDrop is a bit different from 10 Minute Mail, in that there is no countdown until the account expires. You can also create a username for that email address yourself, instead of using a randomly generated name. Just type your username in the box provided on the website and select GO to access your email inbox.
A rather unique feature of MailDrop is that instead of deleting all emails when the time is up, the messages remain on that email account, seemingly forever. Therefore, when you choose your username, you'll open a specific MailDrop account in which email might already be available.
MailDrop also provides a different alias address, different from MailDrop, but still helps send messages to the main mailbox. This is useful if you don't want to make your anonymous email address public.
What's even more special is that with MailDrop's self-destructing email service, you can choose any username when prompted for an email address on another website, then go to MailDrop.cc, enter your username. selected to view the message.
You can try to choose a random username 1234box, then type it in the following URL https://maildrop.cc/inbox/, to form the URL https://maildrop.cc/inbox/1234box, allowing you see the messages in it.
https://thuthuat.taimienphi.vn/top-dich-vu-cung-cap-tai-khoan-email-tu-huy-55600n.aspx
Above, ElectrodealPro introduced to you the top 5 best free self-destruct email creation services today. To learn other useful mobile and computer tips, visit ElectrodealPro often! In addition, for your reference How to send self-destructing emails on Gmail here.
.