Top performance and enjoyable experience ASUS Tianxuan 2 / Tianxuan air officially released
January 26, 2021 21:27
Author: Li military
Editor: Li Jungong
Article source: Paobao.com original
On January 26, 2021, ASUS officially launched the new ASUS Tianxuan 2 game book and ASUS Tianxuan air creation book. The pre-priced ASUS Tianxuan 2 is 9,299 yuan, and the ASUS Tianxuan air is pre-priced at 10,499 yuan. The new products are officially on sale at 22:00 on January 26.
High-performance gaming weapon
ASUS Chosen 2 uses a new ID design, incorporating more two-dimensional elements on the body, which makes the body look more refined. ASUS Chosen 2 has two colors of magic blue and eclipse gray. Tianxuan 2 has also passed the strict MIL-STD810H military certification, and is as stable and reliable as ever in extreme tests such as cold, heat, and drops.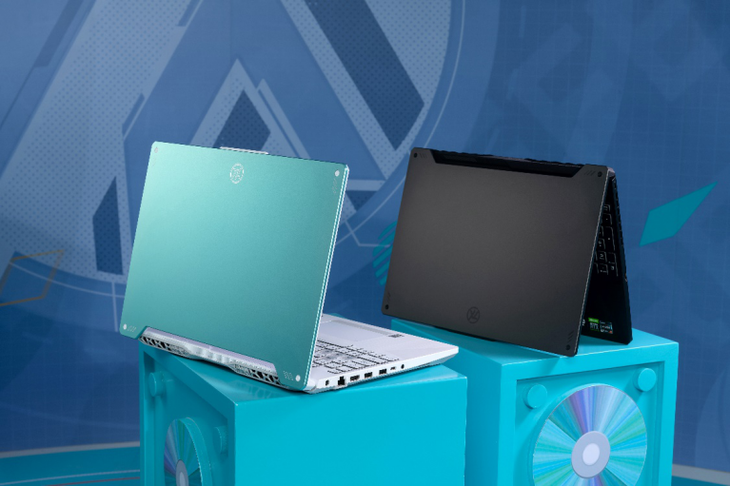 ASUS Sky Selection 2 has a 15.6-inch full HD IPS gaming screen with a three-sided narrow frame design, a refresh rate of up to 240Hz, a 100% sRGB color gamut and fast response time, and supports Adaptive Sync adaptive synchronization technology and DC dimming, for players Provide a nice and comfortable game screen experience.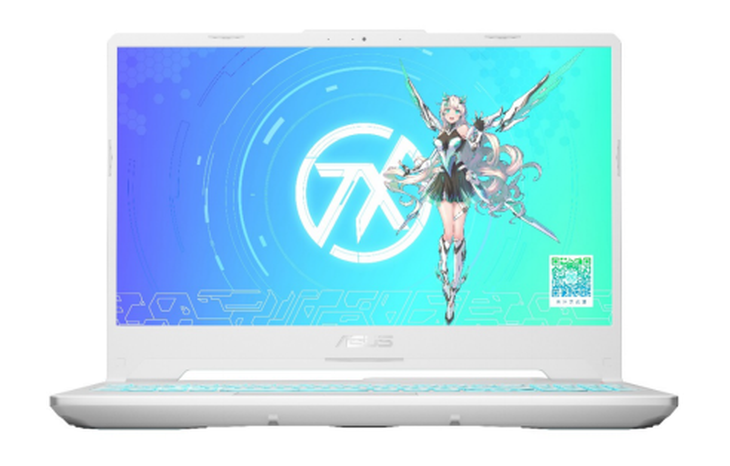 In terms of performance, ASUS Tianxuan 2 is the first to be equipped with AMD's new generation Ryzen 7 5800H standard version processor based on the Zen 3 architecture. It has an 8-core 16-thread design and a maximum frequency of 4.4GHz. Moreover, as a dedicated "H" series processor for positioning games, the brand-new Zen3 architecture and doubled cache make this processor of Tianxuan 2 have a huge improvement in single-core or dual-core performance, and each core can be directly called The three-level cache greatly accelerates the operation of delay-sensitive workloads such as PC games, resulting in a 19% increase in instructions per clock cycle (IPC) and a 24% increase in energy efficiency.
The 512GB PCIe SSD with TLC particles configured in Tianxuan 2 has a nominal continuous write speed of 3000MB/sec and a read speed of 3500MB/sec. In addition, an m.2 interface is reserved for users to expand. 16GB of DDR4 3200MHz high-frequency memory is sufficient for computing needs, and can be expanded up to 64GB.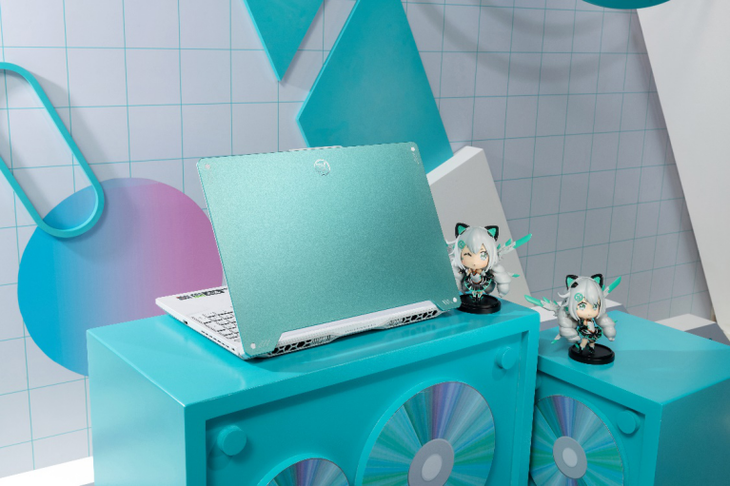 For users who like to play games or watch videos, ASUS Sky Choice 2 supports DTS:X Ultra technology stereo, bringing high-fidelity 7.1-channel virtual surround sound, plus exclusive two-way AI noise reduction technology, not only for players In addition to the "audio recognition" in the game, it can also ensure that the voice communication in the team is clear and noise-free, making multiplayer games easier, and at the same time bringing a theater-style sound experience for watching movies.
ASUS Sky Selection 2 is also equipped with an RGB backlit keyboard with 1.8 mm comfortable key travel, approximately 20 million keystrokes, support for Overstroke technology, and a variety of RGB lighting effects. At the same time, it is equipped with a wealth of I/O interfaces and a fast and stable Wi-Fi 6 wireless network, so that Tianxuan 2 can securely connect to the Internet at a speed comparable to a wired LAN. Built-in 90Wh high-capacity fast charge battery.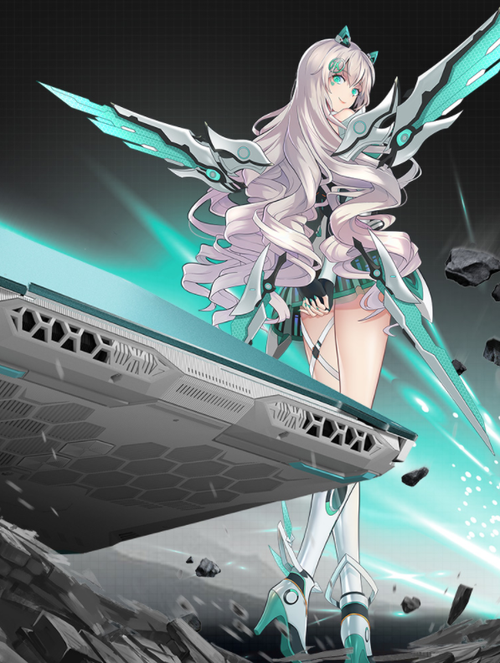 ASUS Sky Selection 2 is also equipped with a newly upgraded glacier cooling system, and its cooling efficiency has also been greatly improved, providing stable support for long-term high-load operation. Tianxuan 2 provides three operating modes including mute, performance, and enhancement. Press the Fn+F5 function shortcut key to quickly switch to meet different needs.
The appearance is material, thin and reliable
ASUS Tianxuan air is a product for the new generation of young creators. Its body volume is 14% smaller than game models, and its weight is reduced by 10%. It is lighter than 2.1Kg and thin to 19.9mm. It is thin and portable. Will not burden young creators. ASUS Tianxuan air provides moonlight white and eclipse gray colors.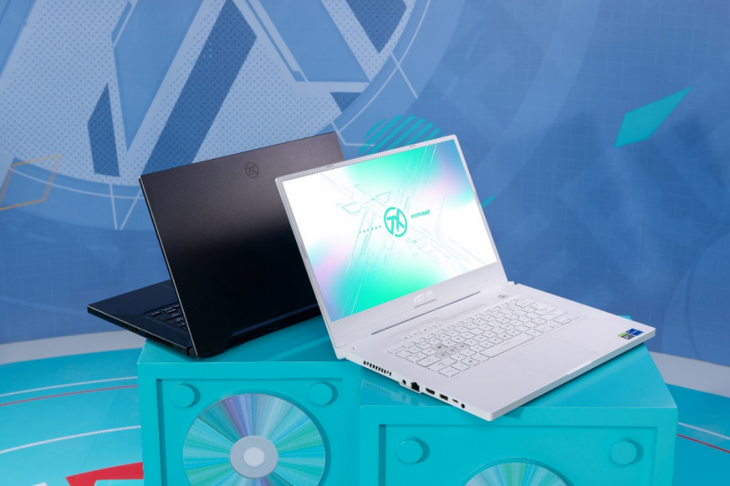 ASUS Tianxuan Air is equipped with a 15.6-inch IPS screen with a 6.2mm three-sided narrow frame design, with a screen-to-body ratio of up to 81%. The screen is 2K QHD ultra-clear resolution and has an ultra-high refresh rate of 165Hz. In addition, it also supports the DCI-P3 color gamut standard and Adaptive sync synchronization technology.
In terms of hardware, ASUS Tianxuan air is equipped with the 11th generation Intel Core i7 processor, and the highest i7-11375H processor is optional. In terms of graphics, in addition to the built-in powerful Intel Iris Xe graphics card, Tianxuan air is even better. Equipped with NVIDIA®GeForce RTX™ 3070 discrete graphics card, supports NVIDIA Dynamic Acceleration Technology 2.0, and can automatically overclock in enhanced mode. Compared with the previous generation 90W version of RTX 2060 graphics card performance has been greatly improved.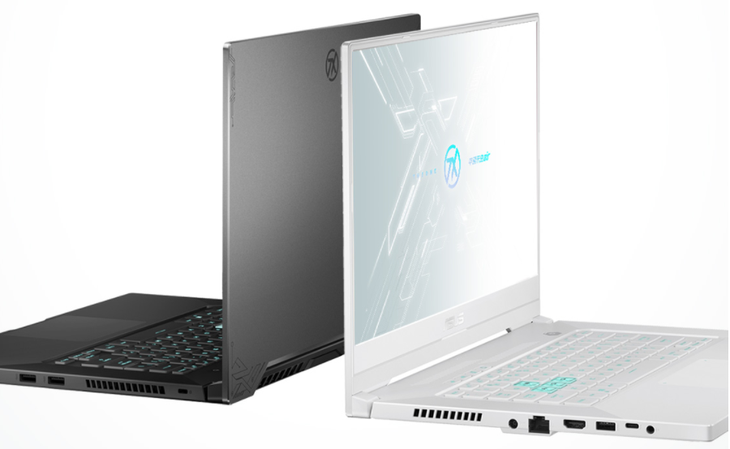 ASUS Tianxuan Air has a built-in 76Wh high-capacity battery, which brings about 16.6 hours of battery life. With the support of 100W PD two-way fast charging function, it can be fully charged with 50% power in just 30 minutes, making battery life worry-free.
Tianxuan air is equipped with 3200MHz DDR4 dual-channel memory, up to 40GB, and 512GB PCle SSD with TLC particles, which allows Premiere, After Effect, Maya, 3dsMax and other crazy performance creative software to be used easily and smoothly. The dual m.2 interface design reserves an m.2 interface for creators to facilitate expansion.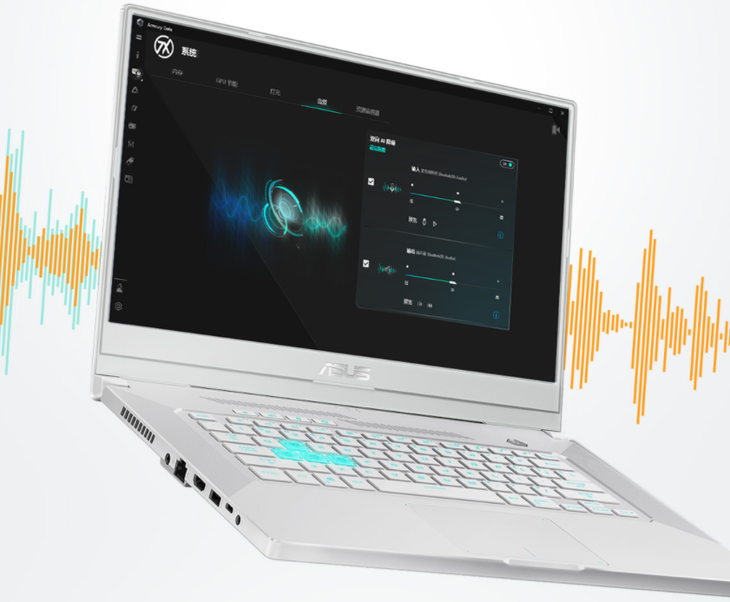 Through the Thunderbolt 4 interface and the full-size HDMI2.0b interface, two 4K monitors can be connected at the same time, and up to 8K images can be output, providing the strongest support for the editing and creation of ultra-high-quality videos and pictures. In addition, Tianxuan air also uses a cyan backlit full keyboard, with a 1.7mm keystroke for easy operation and more comfortable human-computer interaction.
ASUS Tianxuan air is also equipped with a newly upgraded glacier cooling system to provide creators with stable high-performance support. In addition, Tianxuan air also supports Wi-Fi 6 networks and 7.1-channel virtual surround sound. The two-way AI intelligent noise reduction technology can identify and eliminate a variety of noise.
ASUS Tianxuan air has passed the stringent MIL-STD-810H military certification, which ensures the robustness of the fuselage and protects the creator's data security.
Make an appointment to enjoy more value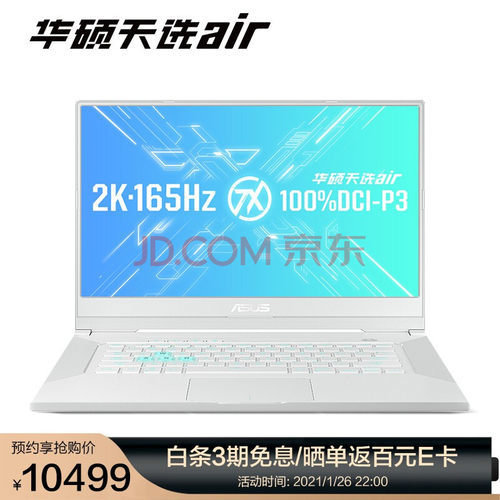 The ASUS Tianxuan 2 game book and ASUS Tianxuan Air creation book have their first sales on JD.com. Users who participate in the reservation purchase will also enjoy the panic buying price and support the white bar 3 interest-free period. The snap-up price of the ASUS Tianxuan 2 game book is 9,299 yuan, and the snap-up price of the ASUS Tianxuan Air creation book is 10499 yuan. Users who are ready to buy should not miss it.