In some schools when you cannot install anti-virus software in time, why not use one of the best free online virus scanners below. Although the online virus scanning tools cannot be complete with software on your computer, it is also a solution for you.

Related posts
Remove Virus Online with PhrozenSoft VirusTotal Uploader
Website check online virus effectively and best
How to scan for viruses online without using software
Free online antivirus and virus scanning tools
Top 5 free online PDF editing tools
Instead of having to use heavy and cumbersome anti-virus software on a computer system, users can use online virus scanning tool, which you will not need to install a computer to but can quickly determine whether a computer or a file has a virus or not.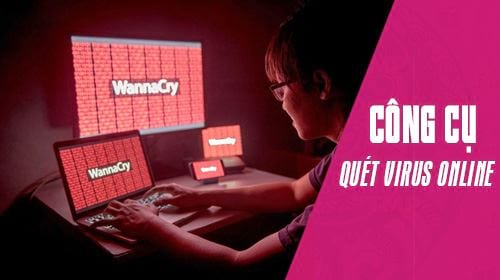 If you talk about the details, the anti-virus software will definitely be better than the online virus scanning tools, but in the condition that your computer doesn't have anti-virus software, you want to quickly handle the virus that is messing up on your computer. At this point, online virus scanning services and tools become more useful. Come to the top of online virus scanning tools in the article below and choose for yourself a most suitable online virus scanner.
Top free online virus scanner
1. Virustotal – Scan for viruses online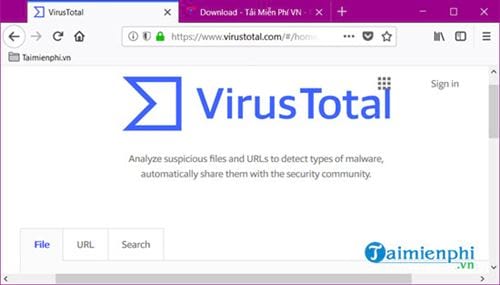 – To scan for viruses online for free with Virustotal readers access VirusTotal here.
Needless to say, Virustotal is arguably the best online virus scanner available today. It is capable of extremely fast and powerful online virus removal, in addition to integrating up to 46 famous virus browsers, so users can scan any file, file whether online or offline.
The main feature of Virustotal:
– Support online virus scanning with 46 famous anti-virus programs such as Kaspersky, Bkav, AVG.
– Supports files up to 64 Mb, many formats like Zip, RAR.
Allows virus scanning with online URL files.
– Have virus scanning database and automatically identify the website that is alerted.
2. Metascan Online – Scan for viruses online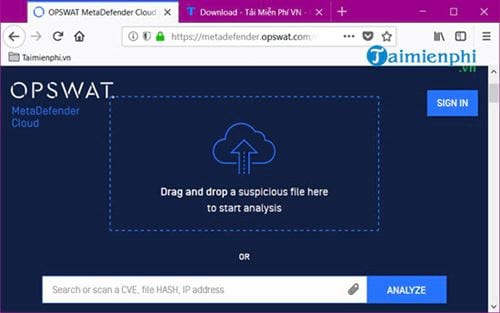 – To free online virus scan with Metascan Online readers access Metascan Online here.
Like Virustotal, Metascan Online is also a good online virus scanner today, the way Metascan Online works is quite similar to Virustotal and there are 43 built-in virus browsers that help users scan for viruses. on your computer or any file you want.
The main feature of Metascan Online:
– Support online virus scanning with 43 famous virus browsers.
– Support files, folders or formats like Zip RAR.
Allows uploading files up to 80 MB per scan
– Check the safety of the IP address
– Compare results and give quick assessment, alert users about the dangers of the virus.
3. ESET Online – Scan for viruses online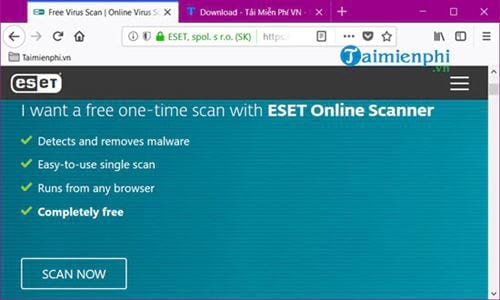 – To scan for viruses online for free with ESET Online Scanner access by readers ESET Online Scanner here.
ESET Online Scanner is a free and friendly online virus scanner to help protect the system and data on the computer. You can use ESET Online Scanner to remove malicious programs on your computer without installation. ESET Online Scanner uses the same ThreatSense® technology to help you identify viruses and threats that can affect your system.
4. VirSCAN – Scan for viruses online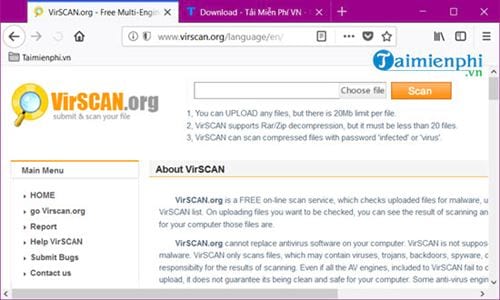 – To scan for viruses online for free with VirSCAN readers access VirSCAN here.
VirSCAN is an online virus scanner, It checks your documents without having to install an antivirus, VirSCAN makes it easy to scan files online with 38 world's leading tools. Just visit the site, you will have on hand powerful "weapon" to inspect a document. Currently the service is using famous anti-virus programs such as Kaspersky, McAfee, Microsoft, Trend Micro, AVG, BitDefender, Panda … And the program allows you to check a file.
https://thuthuat.taimienphi.vn/top-cong-cu-quet-virus-truc-tuyen-mien-phi-tot-nhat-35415n.aspx
Above are the top online virus scanning tools, with the direct virus scanning tools on the advantage you can see that it is completely free. In addition, it also integrates a lot of technologies so you do not need to worry about efficiency or not. But you should also keep in mind that online virus scanning tools are only available in case your computer doesn't have anti-virus software or can't download it. Because online virus scanning tools will not be able to be compared to software installed on your computer.
.