Admittedly, that thanks to those Extensions (Extension) Google Chrome from a versatile and convenient Web browser and has become one of the most powerful browsers today. However, care must be taken to make sure that these extensions do not slow down or affect the browser as much as it does with security.
Therefore, if you install these Useful extension it will support a lot of work and other needs. You can find thousands of extensions right on the Chrome store. Including most popular programs today (like Google Drive, Google Translate, Evernote Web Clipper, …). So are there any other useful extensions?
content
In this article, I will help you to answer that question, below is extensions for Chrome which will probably be great to you.
If you want to know how to install extensions for Chrome, you can refer to the article that was shared in the past.
Great extensions for Chrome
Clipboard History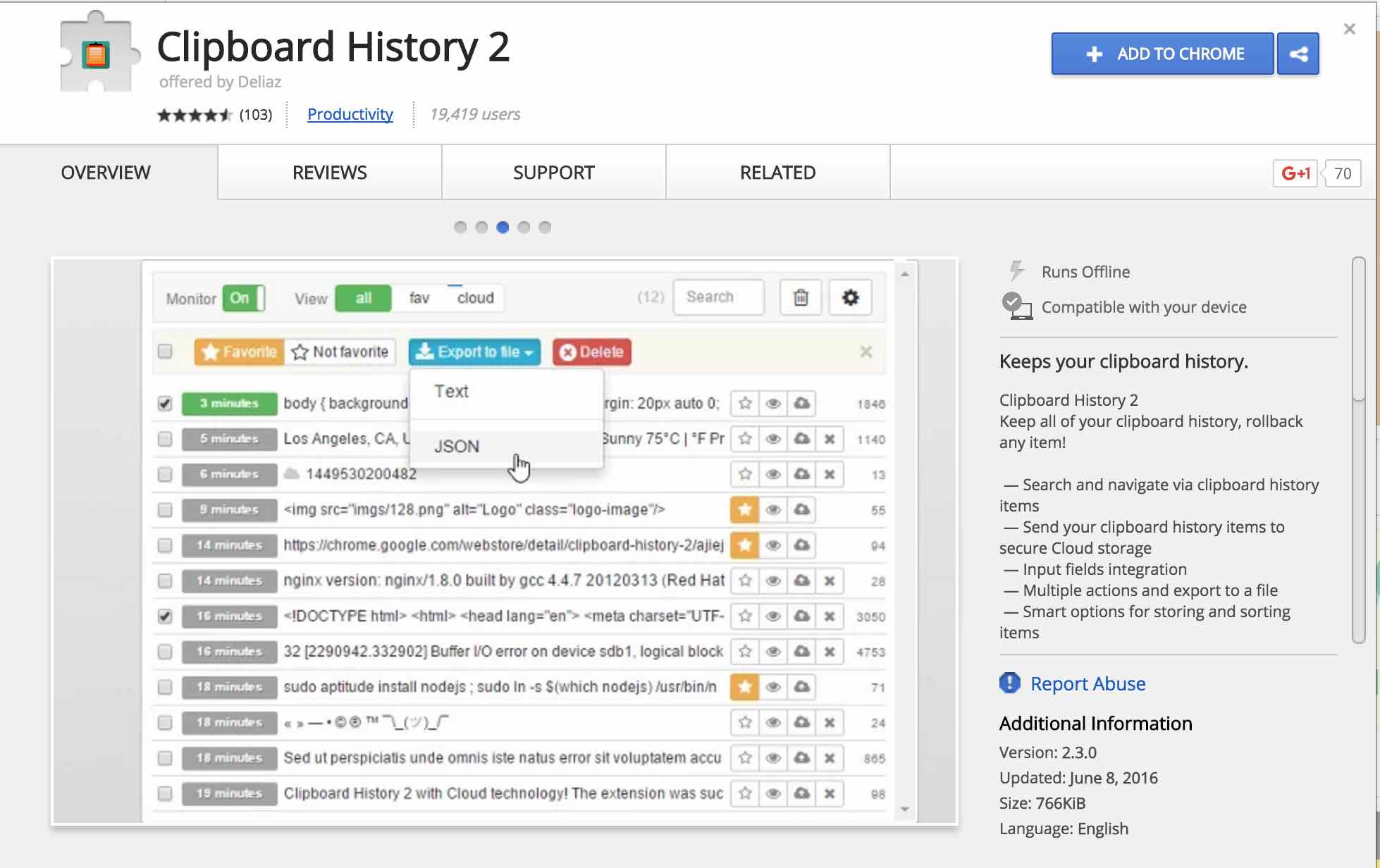 If you often have to use the copy and paste function, this is really a great utility. We all have to admit that sometimes you need to save or remember something temporarily, you have to write it on some other program, which makes us feel like it's bothersome.
This utility will solve all those problems, it will keep all your copy history for a certain time, allowing you to search any information or item in the list. That easily.
Install this extension.
StayFocusd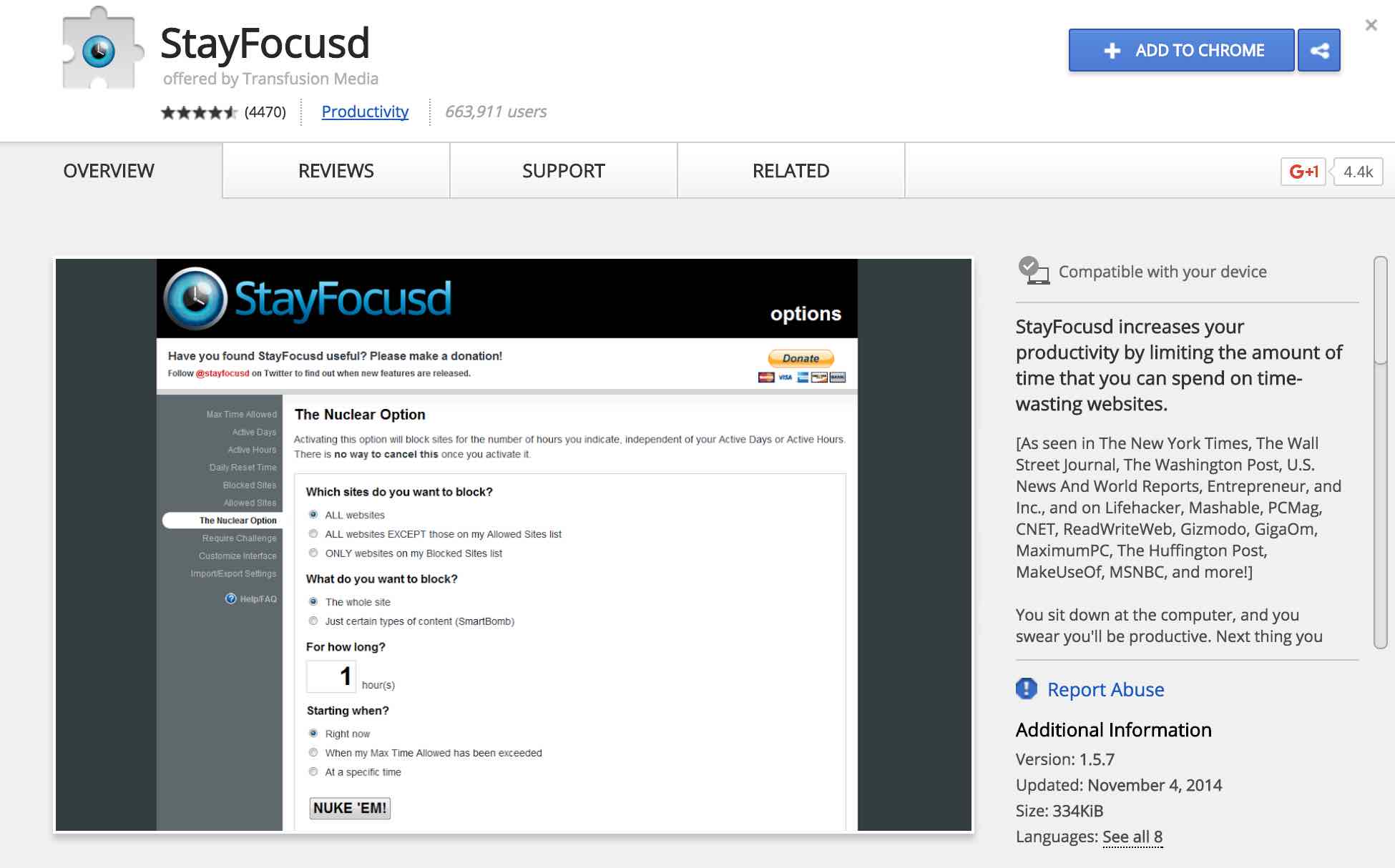 One problem to admit is that the Internet is easily distracting. Just as you are trying to build energy efficiency, suddenly receive a message from Facebook and then hours go by and waste on Facebook.
The StayFocusd utility is what you need here. This utility will eliminate distractions, which can distract you by limiting the amount of time you spend accessing and using websites that make you addicted. You can limit yourself before the time you spend surfing Facebook, Twitter, and any website you want, and of course when you run out of gender, the gadget will block and you will not be able to access.
Install this extension.
Checker Plus for Gmail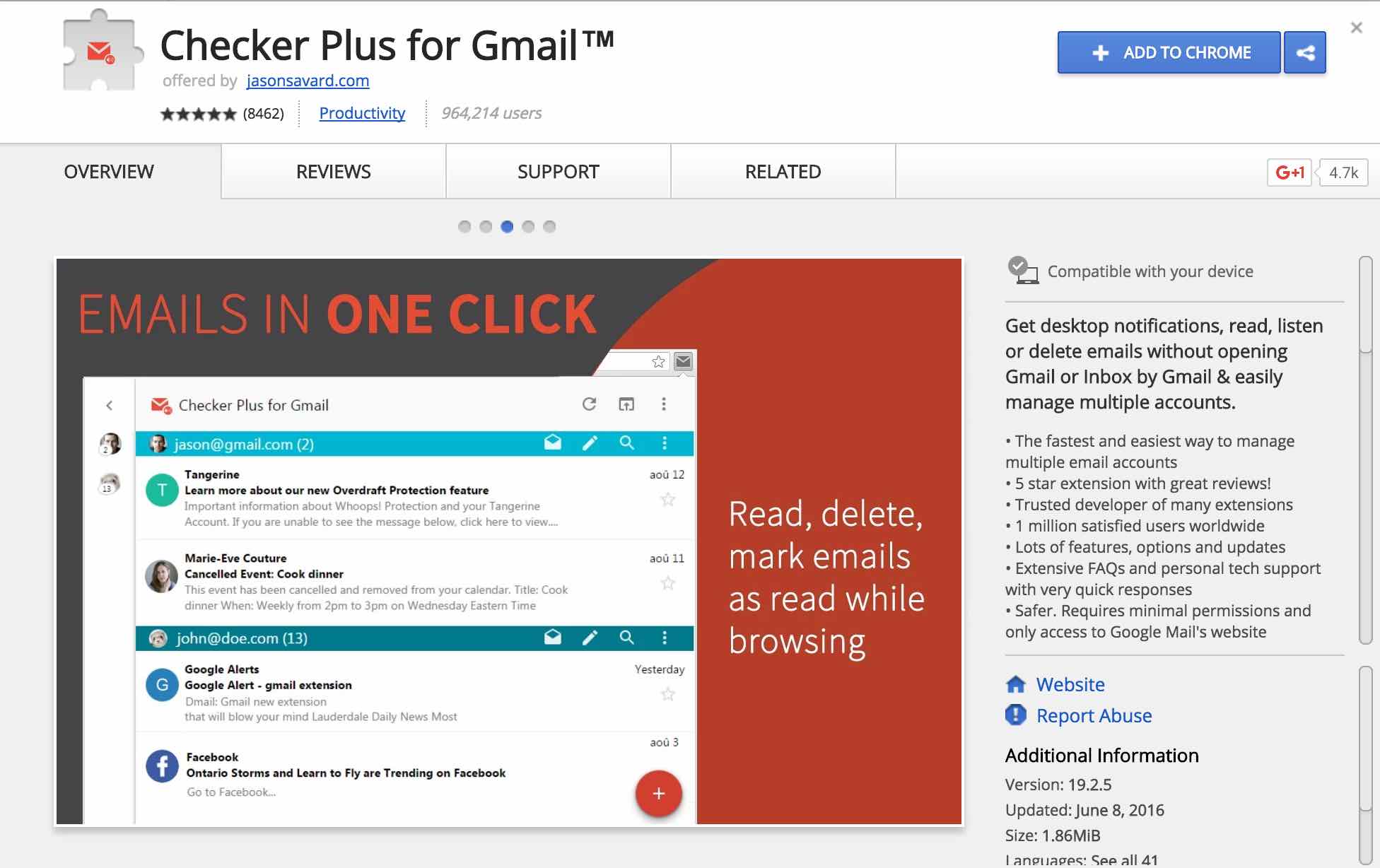 Whether you like it or not, we have to admit that Gmail has been providing account management for many different emails through the same inbox for a long time. But the truth is it could be a lot better.
Checker Plus is a utility that will introduce a few features that hopefully future Gmail should have. This utility provides an on-screen notification feature, allowing you to read and delete emails without having to open Gmail, but also provides a feature that allows users to easily manage multiple accounts. Even the program is compatible with Google Inbox.
Install this extension.
GIF Delayer

Animated images (GIFs) are one of the most popular image formats available on the Internet (anyway, this is a file type that has been around for more than 30 years and no other possible format). replace). It may take hours to view animations on many websites, but you may encounter silly errors. For example, one of the common problems with animation files is not able to load quickly.
GIF Delayer will help you view and enjoy the animations easier and more interesting.
Install this extension.
timeStats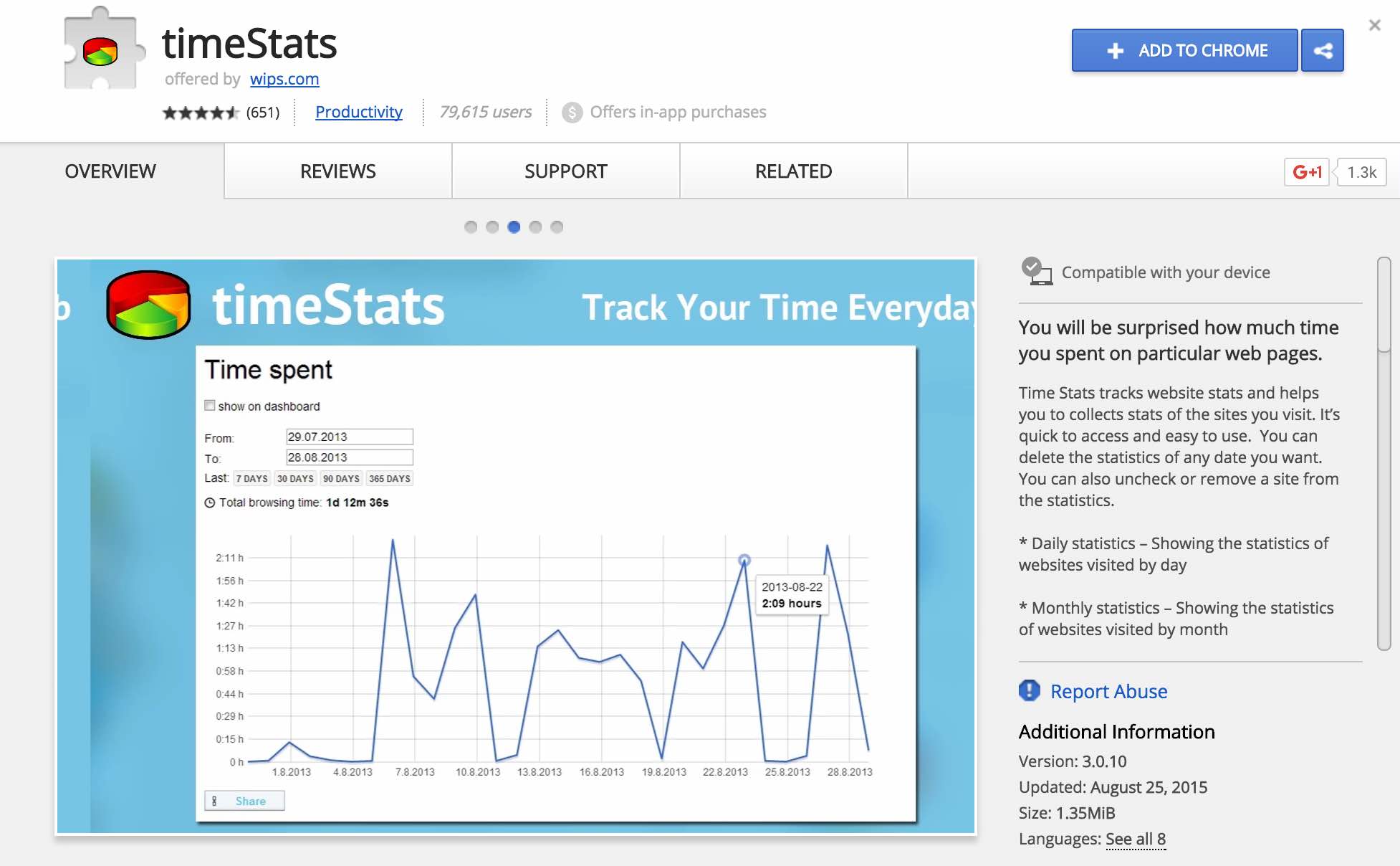 Have you ever asked how much time you spent sitting in front of a computer? Try the timeStats utility now.
This utility helps you manage and monitor the time you spend surfing the web and shows them all in different charts. You can view daily, weekly, winning and category results, and you can delete specific dates or remove specific pages from your results list.
You can use this utility with the above mentioned StayFocusd utility and believe that you will be an extremely productive person.
Install this extension.
In addition, you can also refer to other useful extensions such as:
Feedly
Grammarly
Giphy
Great Suspender
In addition, you can refer to the article about common errors when using the Chrome browser that you have shared recently.
Epilogue
Perhaps just with these extensions is enough for you to start exploring and experiencing. Please share with us the other utilities that you find interesting, whether they help you increase productivity, save time or make your Internet use easier. Please share with us in the comments below!
The post Top 7 good Chrome extensions appeared first on Computer Tips – Computer for you.