Here are 5 massage chair brands that are highly appreciated by professionals for their design, features, quality and user performance that you should not ignore.
Taisodo
Ranked first on the list of Top 5 popular massage chair brands in Vietnam, Taisodo is known for its high quality and amazing performance massage chairs. Taisodo massage chair brand aims at the core values ​​of life, emphasizing the importance of family and health.
Taisodo chairs are designed to treat many health problems, most models are capable, automatic scanning, acupressure detection, weightless massage, deep acupressure for pain relief. , relieve stress, help regenerate whole body energy.
Taisodo body massage chair is considered a suitable gift for grandparents, parents, and middle-aged people. This brand focuses on high quality products, in the high-end segment, the average price offered by the company from 80,000,000 VND – 150,000,000 VND.
Taisodo Showroom is available at most major commercial centers in the provinces. Consumers in provinces and cities can still experience trial and easy to own massage chairs of this brand.
Fujikashi
The strongest point of this brand is the exclusive 5D roller technology with infrared sensor, which allows accurate detection of acupuncture points, acupuncture points suitable for 106 different body types. The ability to stretch the whole body helps relieve joint pain and pain, the massage range extends from the neck area, to the back of the thigh. Support many programmed massage programs.
Not showing the specialization in functions such as many lines from Japan, Fujikashi guarantees to update and apply the leading technology in the market for its products. This is one of the popular massage chair brands to meet all basic needs for consumers. Reference price for Fujikashi massage chairs from 35 million to 120 million.
Currently, Tai Phat Sport store system with more than 60 stores nationwide is the unit responsible for exclusive distribution of Fujikashi massage chair in Vietnam.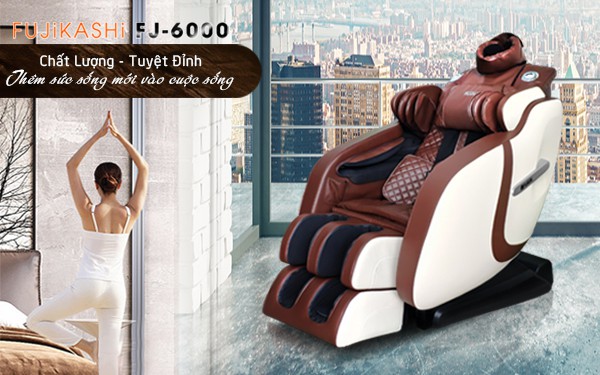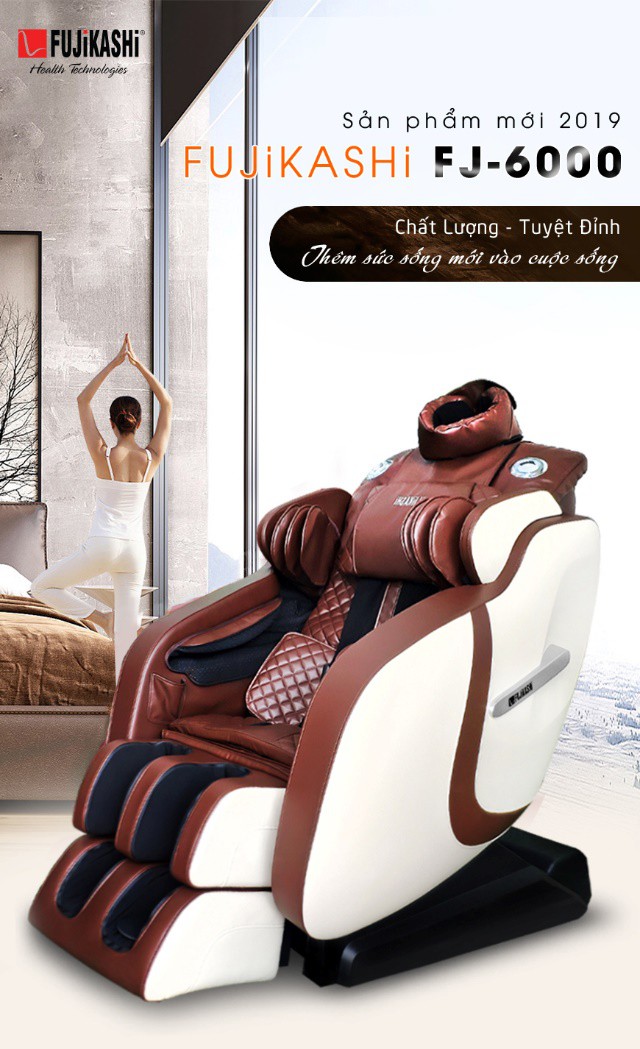 Kaitashi
This is a prominent brand in the popular segment in Vietnam market. Owning the full functions of a full body massage chair as well as a reasonable price from 60 million to 95 million, Kaitashi is trusted by many consumers.
Most massage chairs of Kaitashi brand are loved with meticulous design lines, pleasant materials and colors easily combined with many different interior spaces.
Kaitashi brand not only provides massage chairs but also diversifies health care equipment such as family treadmill, exercise bike … with guaranteed, reliable quality.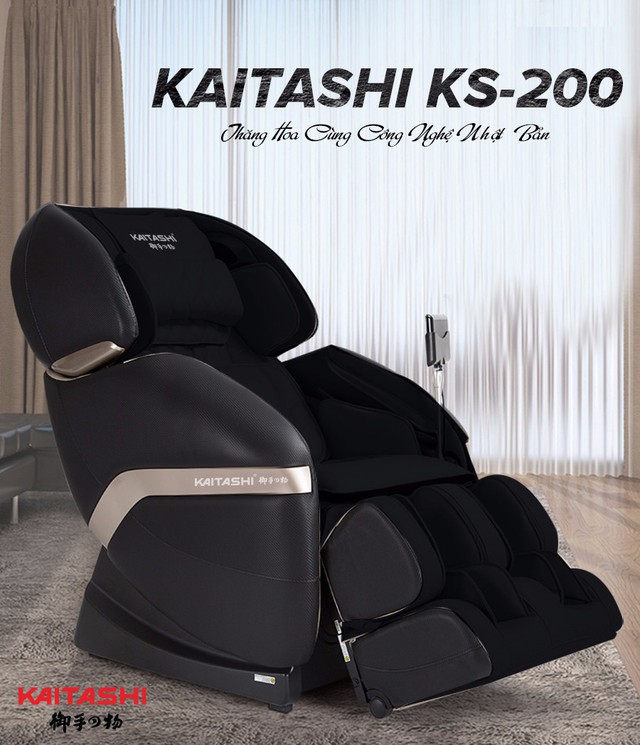 Ogawa
The famous brand in 60 countries can be a strong combination of famous Chinese treatments and modern production technology. Besides, the company also scored with consumers thanks to exquisite design, expressing the upper class of the owner.
Ogawa massage chair is classified into the high-end segment with prices ranging from VND 29 million to VND 299 million. It is the strong stratification that has led to a variety of models with specialized functions. Therefore, consumers can easily find the product that best suits the budget and purpose of the family. The company also regularly launches preferential programs for customers.
If you want to buy a professional massage chair, consumers can go to more than 30 Ogawa showrooms and shops nationwide to experience and own the best products.
Itsu
Itsu has not appeared in Vietnam for a long time, but Itsu has proven to be a potential young brand. Itsu massage chairs have left a strong impression in the hearts of the Vietnamese people because of their luxurious design and superior features.
Itsu inherits Japan's leading massage technology, and has its own improvements to provide more features, providing flexibility, better massage techniques, from fast relaxing massage to programs. Reflexology massage, full body stretching massage deeply impact, support therapy of many health problems on bone and joints, increase blood circulation, relieve fatigue, restore body fitness.
Besides the modernity of features, Itsu massage chair is especially famous for its excellent aesthetic. Itsu's chairs have a striking design, exquisite color scheme, and high-quality leather material that embellishes its own personality.
Each model and brand often uses different technologies for certain purposes. You should go to the store or showroom to experience the product yourself. On the other hand, you also need to find out the feedback and evaluation of previous buyers to choose the best massage chair.