1. Mercedes-Benz S-Class
This is a luxury model with a long wheelbase, surprisingly torsional stiffness, and powered by standard air suspension with adaptive dampers.
There are three petrol engine options and one Diesel engine option, with the standard 9-speed automatic transmission and the 48V Hybrid electric powertrain used to increase both performance and efficiency.
S-Class is designed for quiet and comfortable operation. On both urban roads and highways, this model can work well with high precision and luxurious appearance.
With a spacious and extremely comfortable interior, the Mercedes-Benz S-Class is equipped with technology, including a 12.3-inch infotainment screen and standard Comand Online system, and a set of communication equipment. infotainment in the rear compartment.
If only about the ability to drive smoothly, the S-Class can even challenge the Rolls-Royce Phantom.
2. Range Rover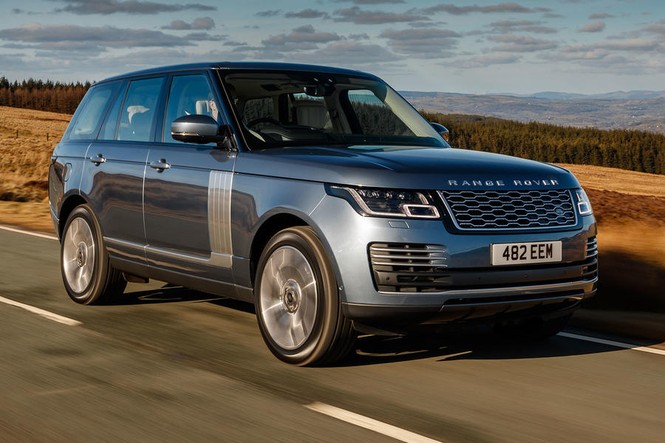 The fourth generation Range Rover has nSpacious interior with monolithic aluminum frame design exudes beauty and elegance. The excellent seating position and driving position make it easy for the driver to control. Heavy vehicle weight helps reduce rough road impacts.
Despite its heavy weight, it is only a small drawback besides owning an amazingly capable vehicle. Very few cars make you feel special to drive, none of them have a better view or safer driving position than Range Rover.
3. Audi E-tron Quattro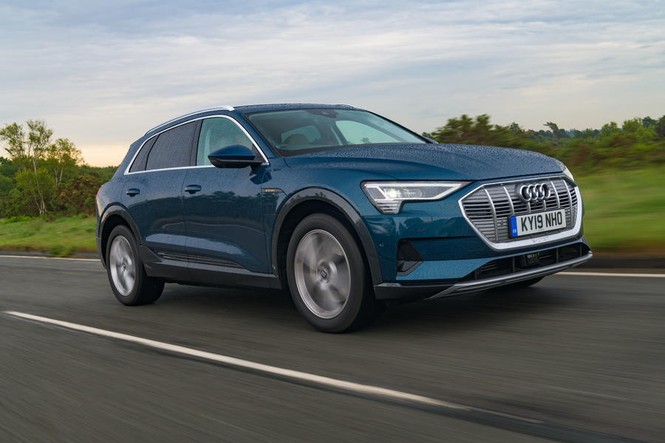 The trend of consumers is gradually turning to high-class electric cars. There are models of all types on the market and some even have all-wheel drive models.
But there has never been a classy design like Audi's E-tron Quattro. This model combines four-wheel drive with outstanding performance, interior space of SUV range; But what really makes it stand out is its comfort, refinement and ability to redefine electric cars.
The Audi E-tron is capable of 150kW fast charging, and has a range of 200 to 250 miles (322 to 402 km) for one charge, which also makes E-tron the most used electric vehicle in the segment. segment.
4. Tesla Model S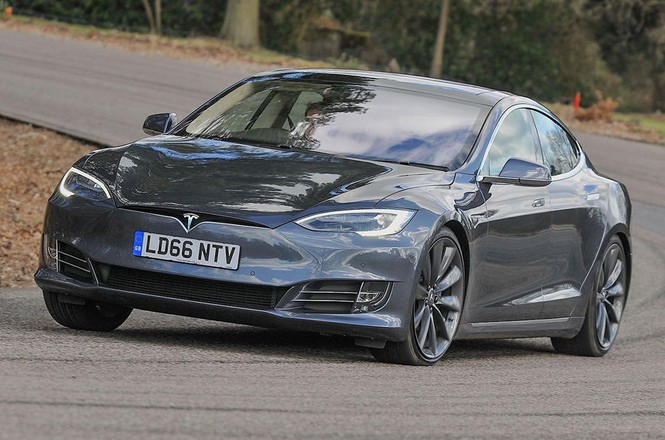 Model S is a machine that brings reliability, elegance, speed and useful range to the electric vehicle market. There are four battery options, topped with a 100 kWh package with a range of 393 miles (about 632 km). Drivers will need to drive quite carefully to ensure that number is realistic, but even just 80% of the range announced is enough to turn it into an electric car with the longest distance traveled on market.
The Model S can boot like a super sedan, and it is also very smooth, accurate and moves smoothly. Tesla is very luxurious with a large cabin, quiet operation, spacious luggage.
5. Audi A8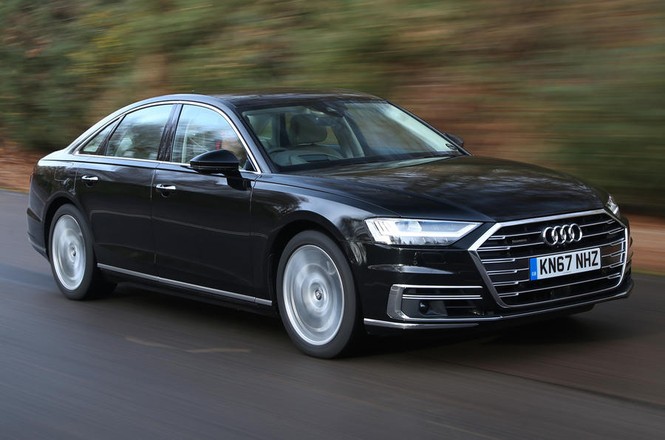 The latest Audi A8 has more advanced chassis technology, powertrain and interior technology than the latest Mercedes S-Class. This model promises to bring the best self-driving ability compared to any other opponent.
There are many engine choices: 282 hp or 335 hp petrol and a standard four-wheel drive system and Mild-ybrid 48V system. The interior feels like it is meant to last, although the A8 lacks the elegance and warmth of the S-Class. The driving experience is very smooth.
6. BMW 7 Series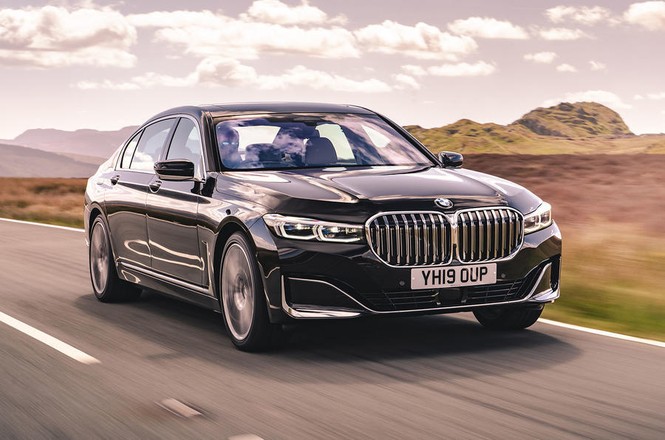 Since its launch in 1977, the 7 Series has been inferior to the Mercedes S-Class, but this latest version with BMW's best effort has yet to completely disrupt the luxury market. This model combines optional adaptive air suspension with information and utility features, offering a choice of two wheelbase lengths, rear-wheel drive or all-wheel drive.
The interior décor provides a sense of space, integrity and usability, though the steering wheel is a bit like BMW's cheaper sedans. The engine of the 7 Series is very quiet, powerful and has high performance, capable of handling more accurately than rivals.
7. Jaguar XJ
There has been a generation of Jaguar XJ reaching the pinnacle of its sedans since 1968, and the latest version represents confidence, towards the car company's future revival.
Jaguar XJ owns a great handling chassis. Although the car cannot compete on the quality of materials and interior technology with rivals from the German manufacturer, the car's cabin gives a sense of style that these automakers cannot. would have been.
But what makes the brand of XJ is the driving experience. Jaguar's ready-to-wear model possesses both the sporty qualities of the Maserati Quattroporte and the range of performance that Mercedes S-Class has. The XJ is truly a medium-sized vehicle with good performance and worth a try.
8. BMW X7
In the UK market, the BMW X7 is equipped with two options of diesel and turbocharged gasoline; V8 petrol engine is provided to other countries. The 'M50d' version of the car provides 394 horsepower and over 678 Nm.
When on the road, the X7 has good handling ability with high accuracy and possesses the characteristics of sports cars when cornering. Even the Diesel engine of the car is very smooth and refined, providing enough torque to move the car easily, comfortably without losing control.
However, the cabin compartment is not too prominent with simple accents. With the oversized grille, some people will think that the BMW X7 is quite bad, but certainly will not deny the ability and perfection of this luxury car.
9. BMW 6 Series Gran Turismo
The BMW 6 Series GT has the same wheelbase as the 7 Series despite having a lower roof and retaining the raised seating position of the 5 Series GT. Furniture brings a sense of comfort, high level.
Diesel engine generates 296 horsepower generating power through four-wheel drive system. Although the exterior has not really reached the luxury standard, the 6 Series is very spacious and fully meets the requirements of a new GT.
10. Lexus LS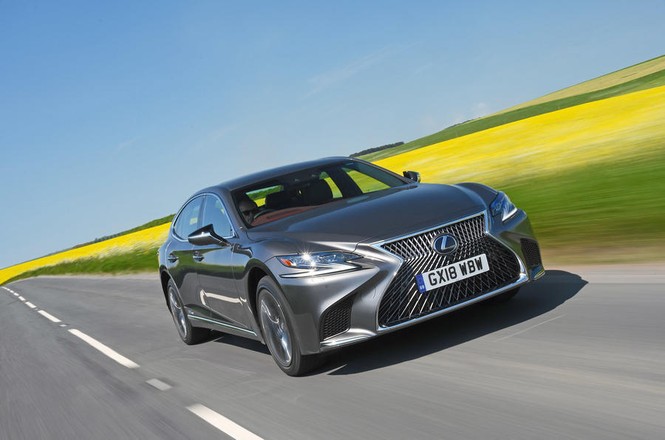 Lexus LS has always been one of the top choices in the UK, but the success of this model in other countries has confirmed the leading position of the latest version.
This model has had a major change in design with interiors, both modern and luxurious but still very unique. There are four versions, and the highest one comes with the most equipment and options that few cars in the world have.
In terms of motivation, LS doesn't really deserve a luxury car. Hybrid system with 3.5L engine must operate at full capacity to load a weight of 2,420 kg. Together with the Mercedes-Benz S-Class, BMW 7 Series and Audi A8, the Lexus LS is an interesting option, though not yet the most reliable.
According to Autocar
.