As is common the holiday season is to go out comfortably to take a breather before returning to everyday life with studies and work. However, with the sensitive situation of this year, it is at home to play the game that is the priority of safety, is patriotism from the heart.
Here is a list of 10 free games that are arguably the best, most ideal to play during the holiday season. Hope they can bring you a quality holiday.
Deceit
The holidays at home can be said to be the best time to gather your friends to play the challenge of brotherhood games. And Deceit is the most suitable game to "test" each other's fidelity to see who will trust who more, as well as who in the group is the person with the most acting talent. The gameplay is also quite simple, the game has a total of 6 people and in which there will be 2 people infected with viruses capable of transforming into monsters. The mission is to hunt for the remaining 4 uninfected characters.
The interesting thing about Deceit is that at first, no one will know who is infected, only 2 infected people know each other. However, in order to successfully defeat people, you will have to drink enough bags of blood scattered across the map without being detected by other people, otherwise you can just knock them out temporarily. only time. To do this, you need to "integrate" with the community, use your lying and acting skills to convince your core friends that you are human, and at the same time make up stories. to eliminate other ill-fated survivors.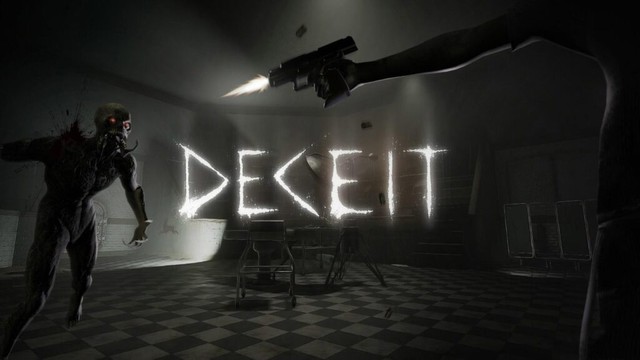 If you are human, this is another story. Trust your friends and stand with them against blood-drinking demons. However, maybe the friend you trust the most is not on the human side. Despite the horror element, this is a very fun game if you play with your friends. Because there is nothing more humorous than the friends who get together to make fun of, slash the wind into a god, right? Maybe after the phases of helping and saving each other in times of narrow, the brotherhood will last even longer.
Totally Accurate Battlegrounds
If you are passionate about shooting games but do not want to be too "hardcore", this will be the game for you. Totally Accurate Battleground owns cartoon graphics and funny characters and guns. However, unlike other Battle Royale games, you will not parachute down, but … fly straight down the battlefield and land with your head or whole body.
The game also has a normal "loot" mechanism, the only thing is that the weapon is a bit funny like a crossbow shooting a bubble, a big ax or a book summoning stones. With such a variety of weapons, you will have more flexible situations than just using guns with bullets.
In general, this is a fun shooter game that you can enjoy with your friends on the holidays when you are tired of the stressful "hardcore" feeling of conventional shooters. Because of the ceremony, why not relax!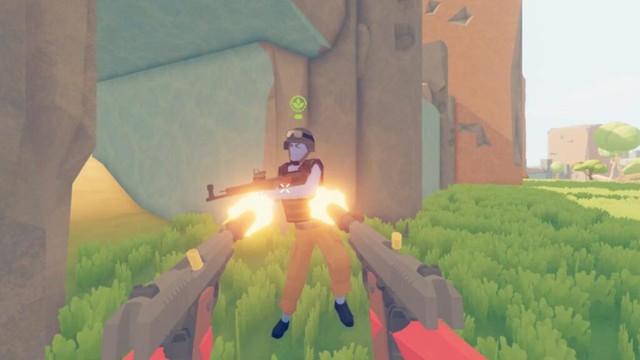 Spellbreak
If you are bored with guns, machetes and grenades … but still like to play Battle Royale-style games, Spellbreak will be the game for you.
Spellbreak will turn you into mages with boundless magic, and this is also the main weapon you use to fight.
Spellbreak follows the traditional Battle Royale formula: Players will jump down to a shrinking map with many loot items. You will go around collecting those items, defeat other players to get genuine items, and try to become the last survivor in the match.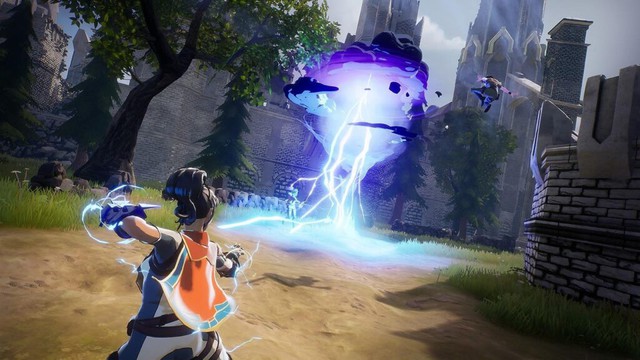 Weapons in the game are magic gloves, allowing you to control elements such as fire, ice, thunder … Especially you can wear other gloves in the other hand to combine them together. , forming combos with great destructive power.
These combo effects look very flashy and eye-catching, playing for a while is easy to get caught up in the game, especially when you have friends to play with to combine all kinds of combos. Listening to it, I was excited and wanted to immediately invite my friends to form a team to compete for the top 1 mage in the past few days.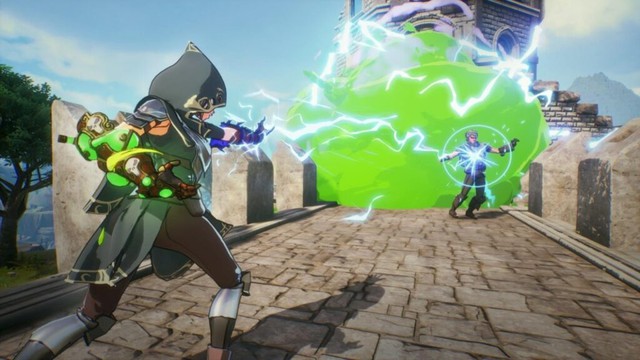 Valorant
This is an FPS game that combines tactics from Riot – the father of the national game League of Legends, which has been raging in Vietnam recently. With a new gameplay style, blending Overwatch and CS: GO, this promises to be a new wind for the esports market in Vietnam. And also because just arrived, there will be many Vietnamese gamers who just started playing, ready to take the holiday, you can join in the fun, share experiences as well as… hurt with friends who are just playing for the first time.
Bacon May Die
If you are fed up with blockbuster games, esports, you can try this fun cartoon game during the holidays. Bacon May Die, although only weighs 30 MB only, but plays extremely well.
Similar to the free game Iron Snout (with the developer of SnoutUp), you will be playing the role of a pig that knows how to dance kungfu to destroy enemies who are plotting to convince you to make … bacon.
The pig that you control can also move, flipped cats, and fly with air to dodge moves. Weapons in this game are also more diverse, from axes hammers to minigun or cannons are also enough. You will buy these with the money you earn after each level. Parallel to that, the costume warehouse in the game is also quite rich, allowing you to "dress up" for the coolest pig and best quality to make beautiful pictures. In general, this is a pretty reasonable weekend relaxing game.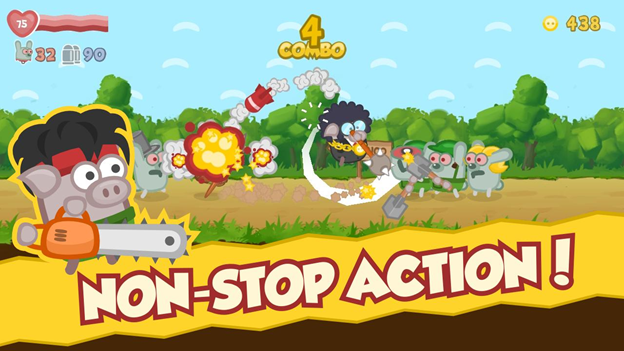 Aim Lab
On holidays, if you just want to rest, do not want to enter the fighting game but still want to practice your reflexes, you can try Aim Lab. Although only in the Early Access period on Steam, the game still has a lot of modes to help you practice how to pan the mouse and move the mouse accurately. Along with that are some minigames to help you practice your reflexes, hand-eye coordination so that you are most responsive and sharp.
The game also has statistics, detailed analysis and data feedback for you to conveniently track how well your practice progress and progress. In addition, you can also create your own training map through Creator Studio mode. If you are too lazy, you can go to the Workshop on Steam, find other people's maps already made and download it for your convenience.
According to Gearvn