The old Hyundai Accent had a body kit and scissor doors that made it look a lot like a miniature Lamborghini Aventador.
Hyundai Accent 2019 Lamborghini Aventador style
Hyundai Accent The new life is one of the most eye-catching models in the B-segment sedan, however, the old versions of the Accent are equally well-designed and very popular with buyers. Not only that, some car owners also want to increase the visual appeal of the Hyundai Accent based on the style of super cars from Lamborghini.
One such case is the Hyundai Accent Blue Bee. The entire appearance of the car has been revamped by a blue bodykit. In the front, you can see the grille has been painted black, underneath is the front rim of the tunnel. The bumper is still original, but the fog lights have changed to LED. The bonnet is painted matte black and has grooves and vents on it, for a very sporty feel. The alloy wheels are also customized and an LED light has been added to the roof. The front doors are the highlight of the car, they have been modified to open up above, like the top scissor doors Lamborghini Aventador.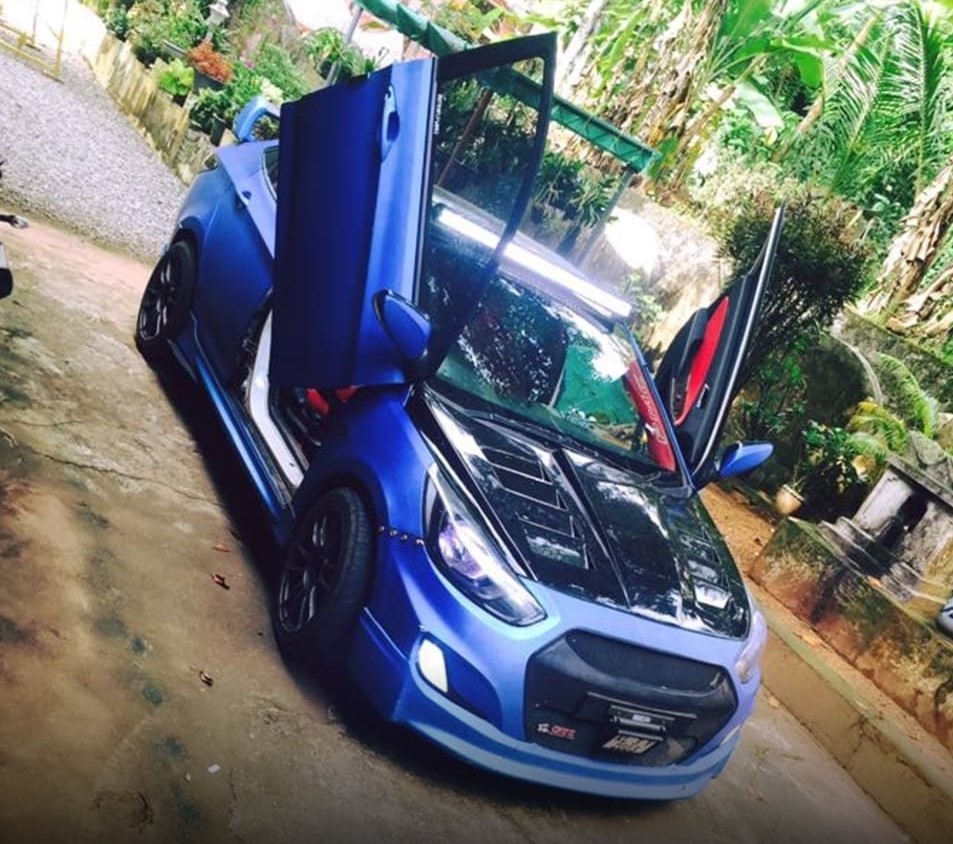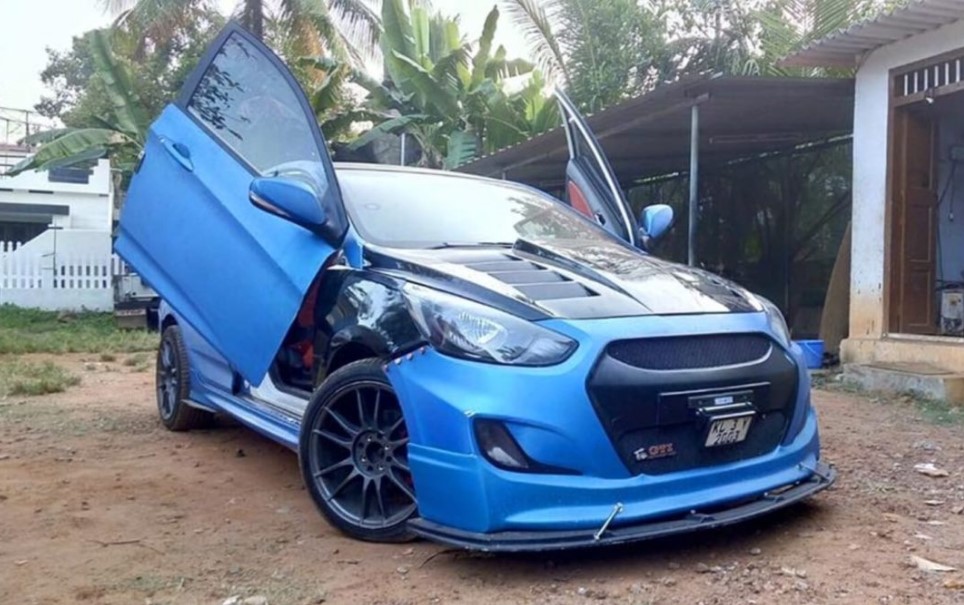 The rear doors have not changed, the rear wheels have been modified in a black matte style like the front wheels. The brake clamp on the front disc brake is painted red, the taillights are custom LED. A spoiler has been added to the trunk, completing the stylish Hyundai Accent look.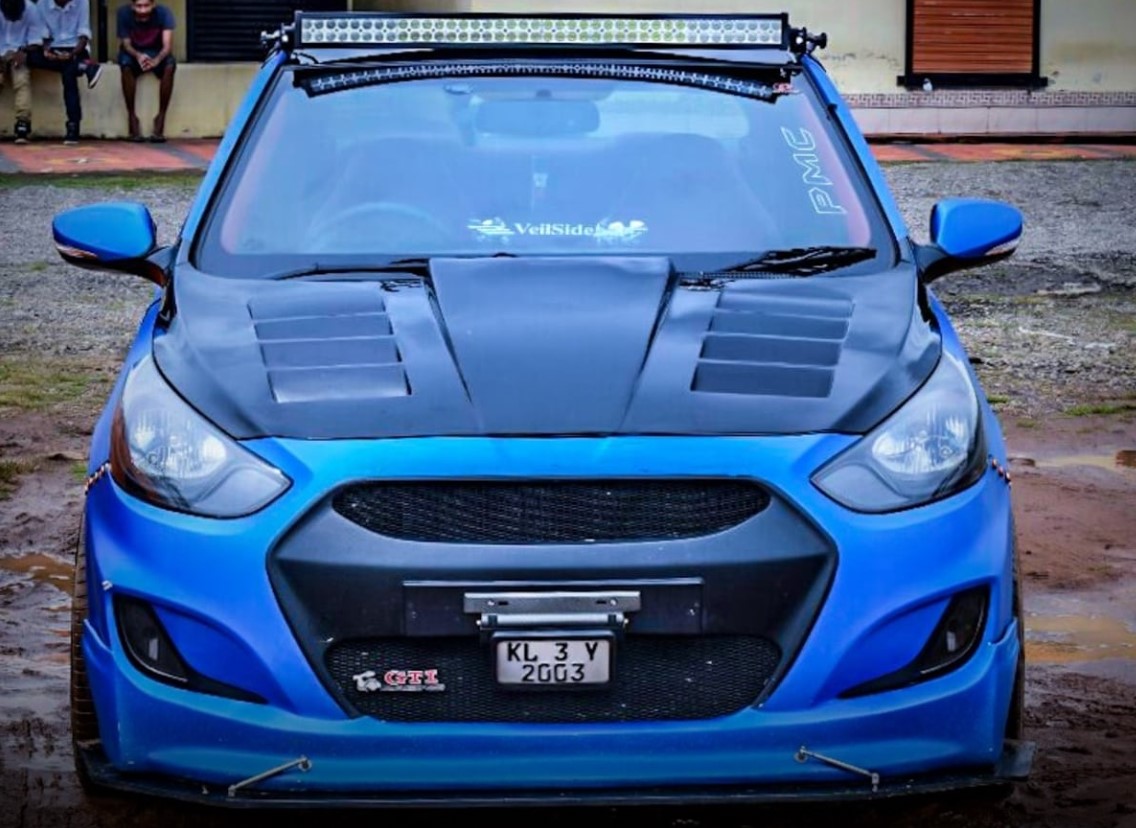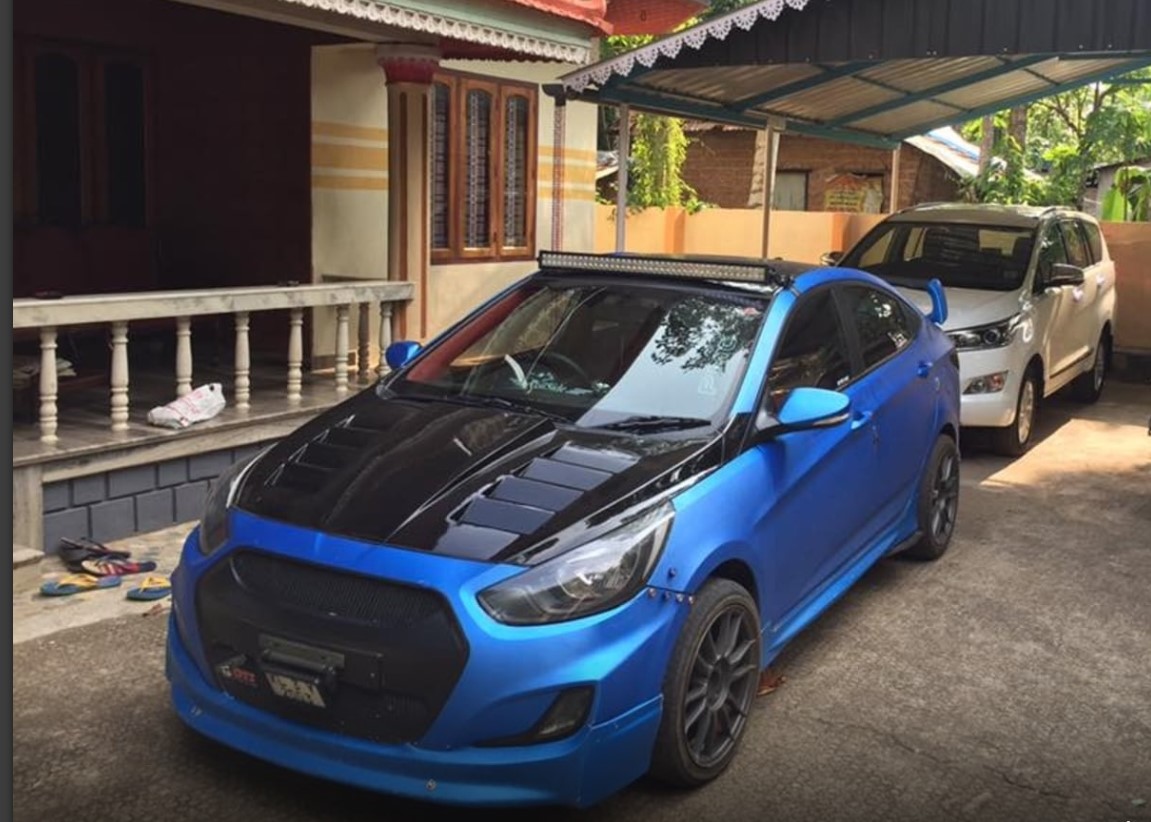 The inside of the car is also modified with sports seats in the front seats and red tones in the cabin, contrasting with the blue outside of the car. The windshield has been sprayed with a red matte color at the rim which is very eye-catching. It can be seen that just with passion and money, a popular car like the Hyundai Accent can be as eye-catching as a supercar.
Price of Hyundai Accent 2021
In Vietnam, Hyundai Accent is being assembled and distributed domestically by TC Motor. Hyundai Accent 2021 There are 4 versions with prices ranging from 426.1 to 542.1 million depending on the version. The main rivals of the Hyundai Accent are Toyota Vios (starting price: 490 million dong), Honda City (Starting price: 529 million VND). In 2020, Hyundai Accent sold a total of 20,776 units, ranking second in the whole market, behind Toyota Vios (30,251 units).
.