The new year of 2020 is approaching, and the times are constantly moving forward. Looking back at the previous decade, smartphones have just come out, and the popular games of that year are still very few in 2020. Data company APP Annie shows 2019 global mobile game download list: "Free Fire", "PUBG MOBILE", "Metro Parkour", "Color Bump 3D", "Fun Race 3D", "Run Race 3D", "My Tom Cat 2, Dream Home, Call of Duty Mobile Games, and Stack Ball. Among them, "My Tom Cat 2" is an upgraded version of "Talking Tom Cat", one of the popular mobile games ten years ago. In 2010, where the mobile game industry's wings were not full, this "Tom Cat" was one of the most important perceptions of Chinese rivals at that time. For ten years, the "Talking Tom Cat Family" is still active in the public eye. This is inseparable from the "master" Jinke culture behind it. Jinke Culture is an all-pervasive IP operator with "Talking Tom Cat Family" as its core. It is an Internet ecological company that develops online and offline, entertainment and education, derivatives and licensing, and parks and specialty stores. . A complete ecosystem can create a star IP product.
Plowing into the field of casual games, connecting the Tom cat family from online to online
Jinke Culture relies on Tom Cat's IP to capture traffic online, nurturing the brand line and realizing it in depth. Online is mainly reflected in the cut-through of casual game categories and continued to launch a series of casual mobile games. So far, the "Talking Tom Cat Family" series of mobile applications has achieved more than 10 billion downloads worldwide, with over 370 million monthly active users. According to App Annie data, one of the "Talking Tom Cat" IP series games, "Tom Cat Parkour", was ranked in the top 10 monthly active users in China in 2019, and Outfit 7, a wholly-owned subsidiary of Jinke Culture, was selected as Google Play Top Ten Game Manufacturers for Ten Years.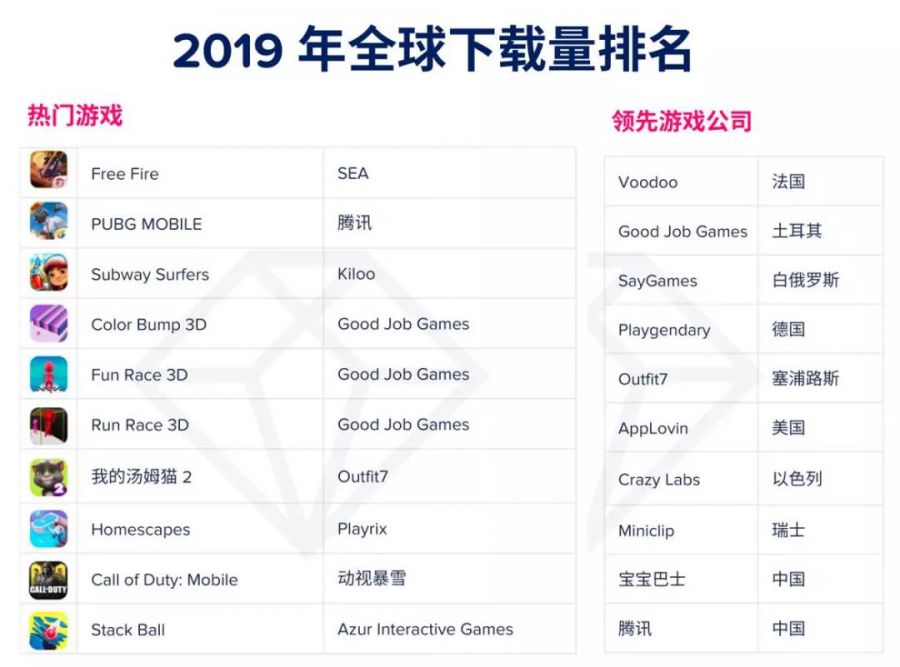 This series of achievements shows that Jinke Culture adheres to the Tom Cat IP as its core and continues to invest in casual game layouts. On January 1, 2020, the copyright of "Tom Cat Parkour", a leisure parkour mobile game, returned to Jinke Culture, officially announcing the return of all members of the Tom Cat family. In order to welcome this star member back home, Jinke Culture has launched a brand new Spring Festival. Follow the Spring Festival hotspot to add content to the product, and use vibrato to launch new marketing areas. This series of actions shows Jinke Culture's continued in-depth research and development attitude towards the IP, and its determination to cultivate the field of leisure games with a sense of quality.
Make good use of localized transformation, target user characteristics marketing, help foreign "monks"
Foreign games are prone to dissatisfaction when entering a new country. The reason is the lack of targeted localization strategies and targeted marketing based on the characteristics of local user portraits. From product to operation, "Tom Cat Parkour" adapts well to the domestic market and effectively circumvents these two issues.
At the product level, Jinke Culture has created a Chinese New Year version of "Tom Cat Parkour", which fully meets the Chinese people's emphasis on the Spring Festival. This version launched a customized red envelope event for the Chinese New Year, playing games to collect red envelopes, and redeem generous gift packages; there is also a Chinese New Year special skin baby Angela and General Tom Cat, whether it is a big red Chinese cheongsam with a Chinese doll hairstyle or general clothing Allotment is issued with strong Chinese style. Under the slogan "Take the treasure together this Spring Festival", complete the New Year adventure in a new map, coincide with the atmosphere of the "Family Love" in the Spring Festival, and celebrate the New Year with the players.
Compared with localization, it is more complicated to create targeted user operation strategies based on product characteristics. As a casual game that occupies the public eye all the year round, "Tom Cat Parkour" is the most secure way to find a suitable marketing method based on the characteristics of the casual player group.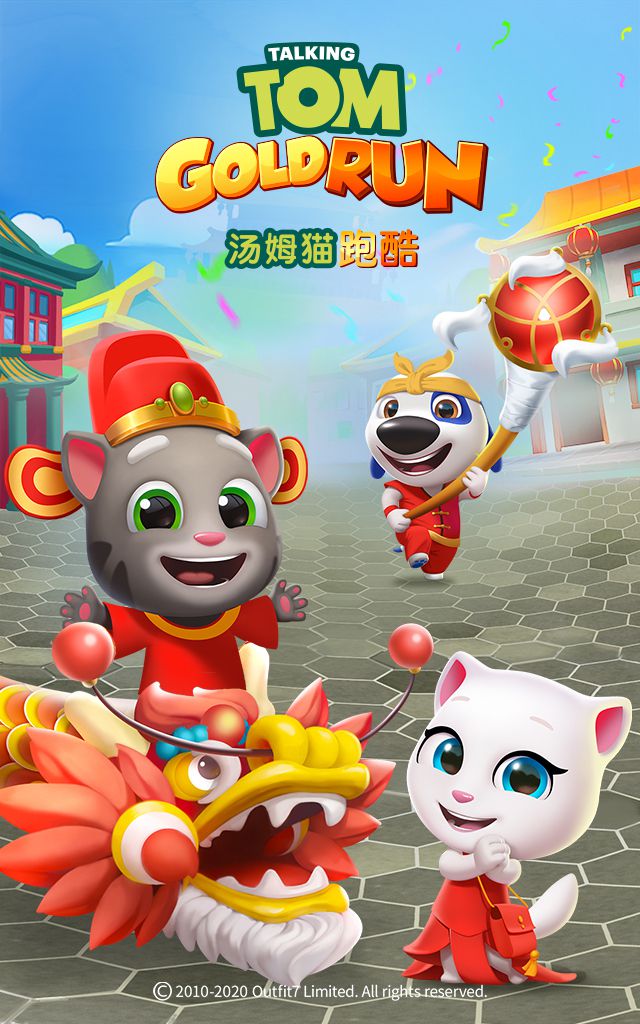 Casual game users are characterized by youthfulness, strong user stickiness, high average daily game launch times, and enjoy playing games with fragmented time. To this end, "Tom Cat Parkour" selected Douyin that matched this feature to complete the marketing break. When the Spring Festival edition was released, a joint marketing campaign was launched in conjunction with Douyin KOL. # 汤姆 猫 跑 酷 # The topic is over 200 million.
Jinke Culture ingeniously localizes "Tom Cat Parkour" and at the same time conducts marketing based on user characteristics to penetrate the user circle and achieve the effect of precipitating users and nurturing brands.
Conclusion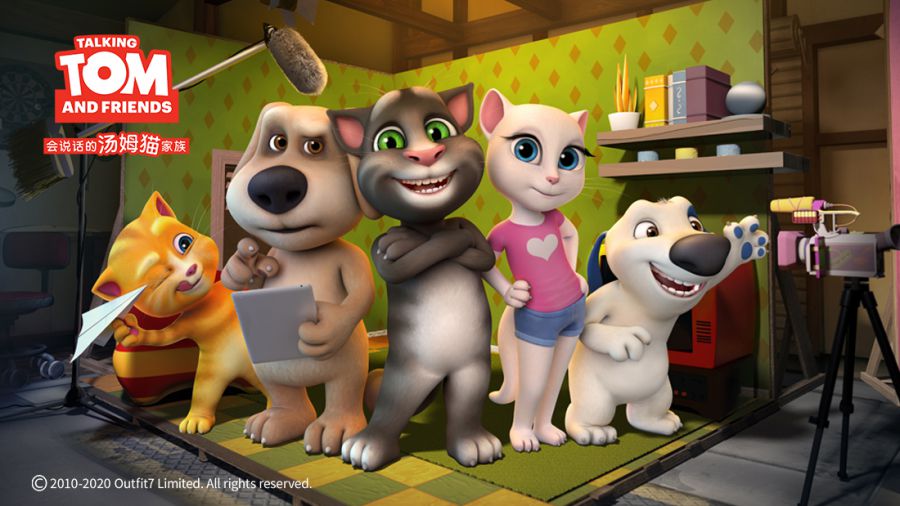 The return of "Tom Cat Parkour" has made the Tom cat family reunite, which is of far-reaching significance to the product itself and Jinke culture. Jinke Culture responded quickly and further deepened the brand influence of "Tom Cat Parkour" through a series of measures. At the same time, this also conveys Jinke Culture's determination to continue to adopt the concept of "grounding gas, making fine products" to develop Tom Cat IP, which provides an important opportunity for it to continue to grow the Tom Cat family's business landscape.
.