Designer Kazuaki Kawahara playfully added an overcoat to regular toilet paper with a unique packaging design, which is recreated in the form of a ripe tropical fruit.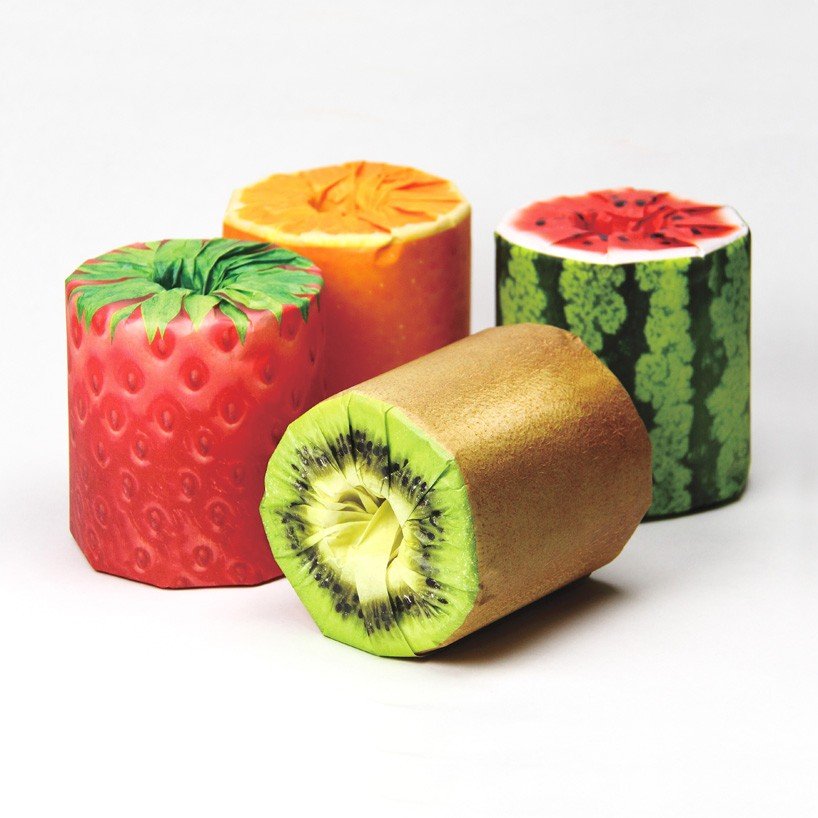 Kawahara This idea was conceived from Japanese companies and shops, who often gave a roll of toilet paper to customers as a novelty gift and a sign of appreciation. With this, 'fruit toilet paper' was born with the aim of bringing a smile to anyone who sees or receives it.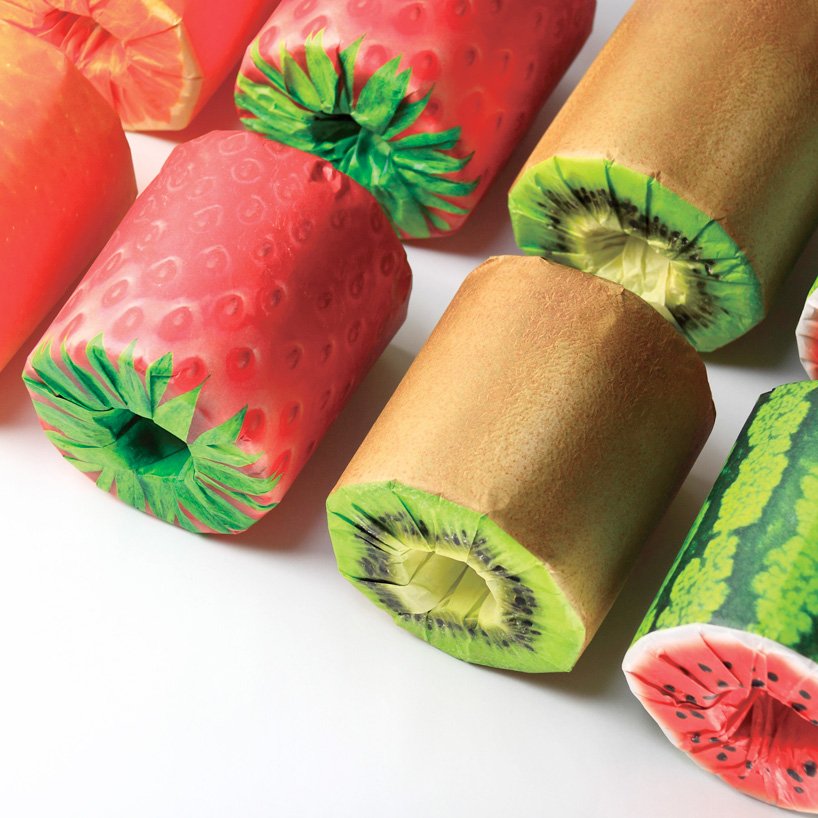 The brilliantly printed paper becomes a rectangular sheet of paper, and by wrapping and finishing by stuffing the middle ends, a characteristic shape of the fruit is identified. the results show a three-dimensional cross-sectional description of a kiwifruit, strawberry, watermelon or orange.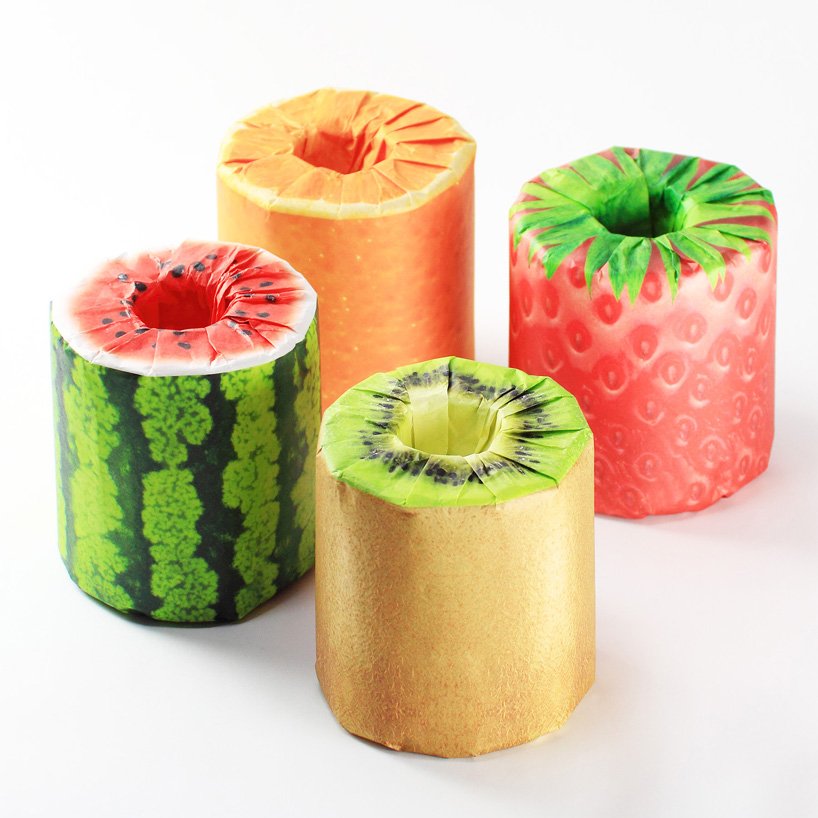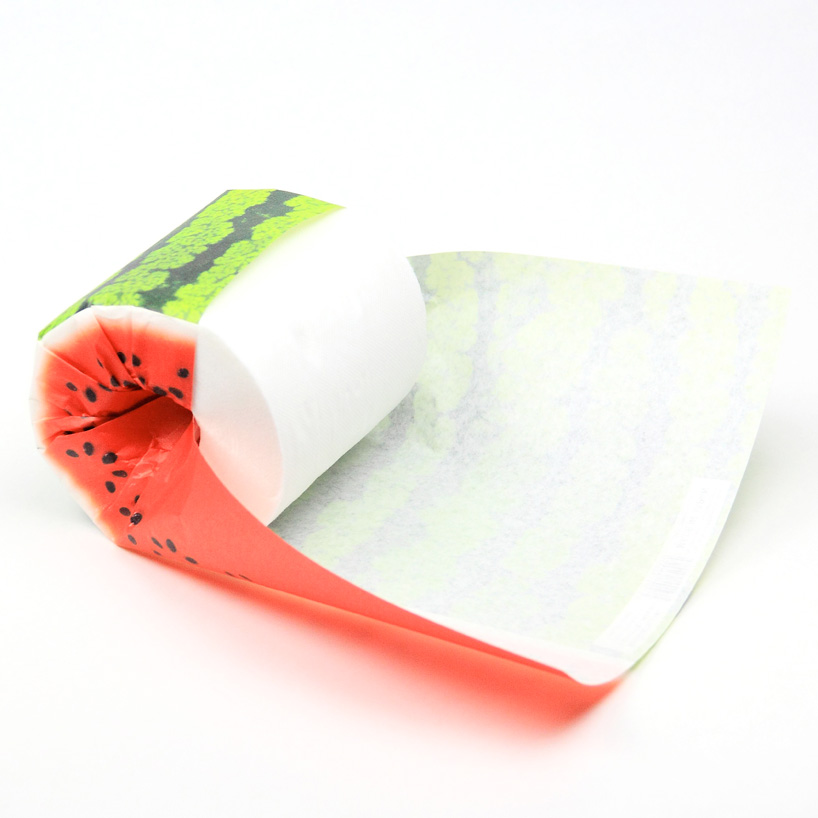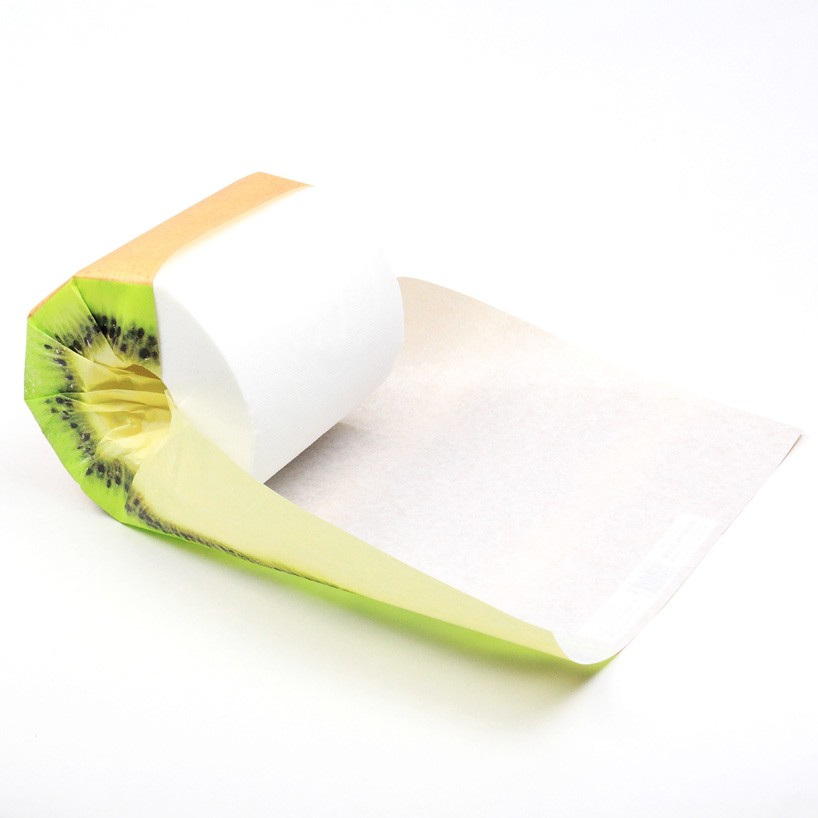 Translator: Nam Vu
Source: designboom