#workplace #users #build #professional #skills #system #educational #technology #startup #SOAL #received #financing


"SOAL" official website
According to foreign media vccircle, recently, the educational technology startup "SOAL" (School of Accelerated Learning) has received a new round of financing. The investor is SARA Investments, which is the investment arm of Munjal Auto Industries Ltd. The specific financing for this round of financing The amount has not been disclosed.
Last October, the company also received $300,000 in financing from early-stage venture capital firm Astarc Ventures, T-Hub founder Srinivas Kollipara, financial technology company Zeta co-founder Ramki Gaddipatti, and BeeCash founder Krishnan Menon .
In February 2017, "SOAL" in Hyderabad, Andhra Pradesh, India, was established by Pratik Agarwal, Raj Desai and Varsha Bhambhani. Pratik Agarwal once founded a startup company, ThinkScream Infomedia and TheLostParty, Raj Desai and Varsha Bhambhani were also colleagues in the same company. The operating parent company of the company is Accelerated Learning Edutech Pvt.
This educational technology startup, with a focus on skills, provides online learning courses, including courses in the areas of product engineering and product design. "SOAL" courses help users develop on-the-job skills, such as related technical knowledge, logic and other soft skills. On this platform, users can learn how to start from scratch and learn to build real and powerful Web applications. "SOAL" can increase users' problem-solving skills and improve logical thinking skills.
The educational technology startup said that so far, the company has trained more than 400 people, and these students have found suitable jobs in Dunzo, ClearTax, ShopClues, and FactSet.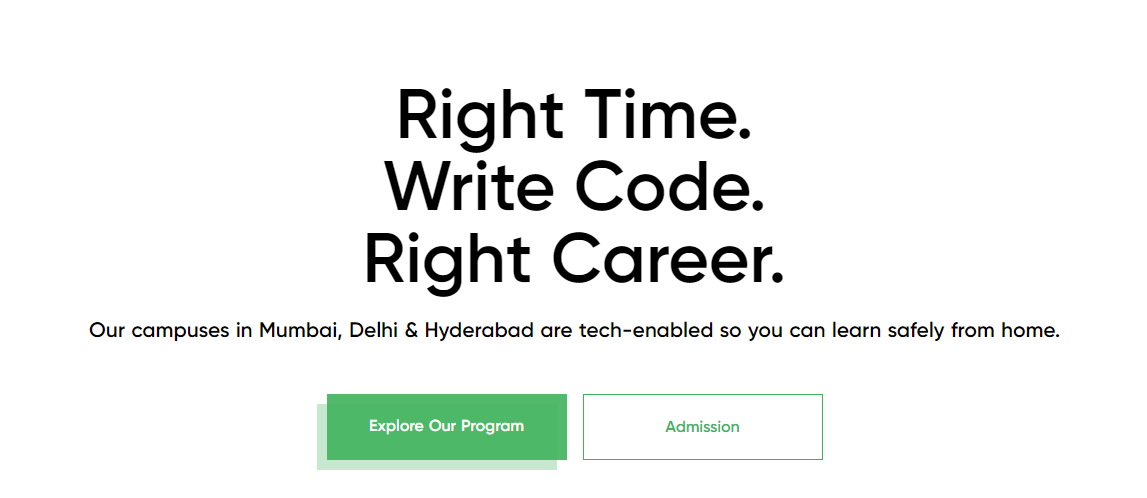 "SOAL" official website
Recently, other start-ups in the education field have also received financing.In August this year, Virohan, a vocational training platform focusing on healthcare, completed its seed round financing and A round of financing. The funds came fromKeiretsu Forum and Elea Foundation for Ethics in Globalization.
Also last month, Teachmint, a platform that focuses on connecting teachers and students, received an undisclosed amount of funding, led by Better Capital, and Snapdeal co-founder Kunal Bahl and Rohit Bansal established venture capital firm Titan Capital participated in the investment.
For the new round of financing, "SOAL" intends to increase its proprietary artificial intelligence functions to create a personalized learning assistant "DELTA". In addition, the companyWe plan to expand our business to the Internet of Things later this year.
.