You already know how to use it Kwai, an application to parody video voices, lip-sync famous singers that are causing fever on social networks at this time? Just pick up your phone (Android or iOS), open the Kwai app and choose your favorite music and effects, then start creating a video parody, lip sync and post it on Facebook, Youtube.
Related posts
How to add effects to the face on Kwai for photos, videos
How to use Kwai on PC using Bluestacks
How to create a Kuaishou account
How to use Tik Tok on computer using Bluestacks
How to lip sync video on Android Smartphone, iPhone
Kwai or Tik Tok … are all fun video creation apps on your phone to post on social networks Facebook, Youtube that create HOT trends today.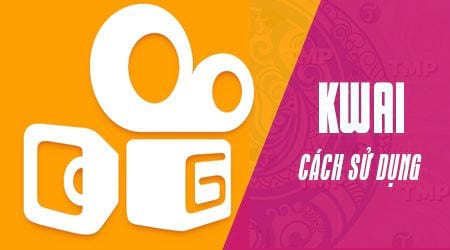 How to use Kwai, the app to parody fever, record videos on Kwai
With the explosion of social networks like this one using Kwai It is also an indispensable thing, especially for those who are passionate about virtual living online. Social Network Kwai allows us to use for free and share our videos with any content or through a certain song for a certain period of time. Using Kwai is nothing new because before that there were many social networks sharing this type of video.
For example, we can now use Karaoke Now, which is also a karaoke video sharing social networking application and it has a lot of similarities with Kwai. However, using Karaoke Now, users can live and sing and Kwai is not currently available, but Kwai also has a strong point that supports Kwai users with many different filters to produce the best video.
Manual Kwai
– Download Kwai Android version, download Kwai for Android.
– Download Kwai iPhone version, download Kwai for iPhone.
Step 1: Depending on the phone you are using, download the corresponding version, Kwai allows users to login through a variety of accounts, here we use a Google Gmail account.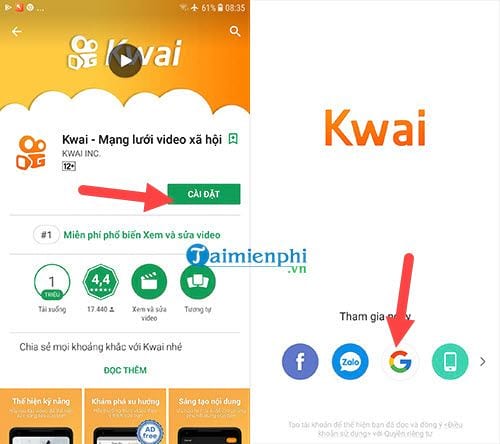 Step 2: Next select the account and agree to basic access rights which Kwai asks if he wants to use Kwai.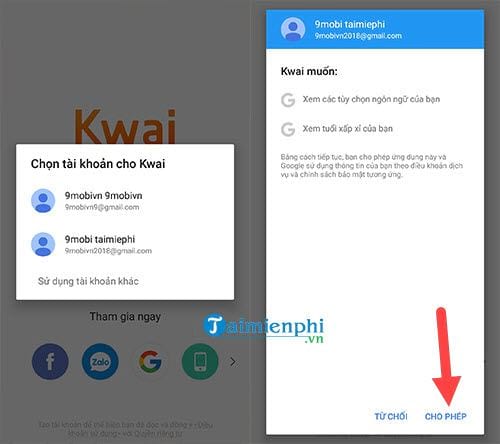 Step 3: This is the video sharing social network you just need Click on anyone and click follow is able to track the videos they share on.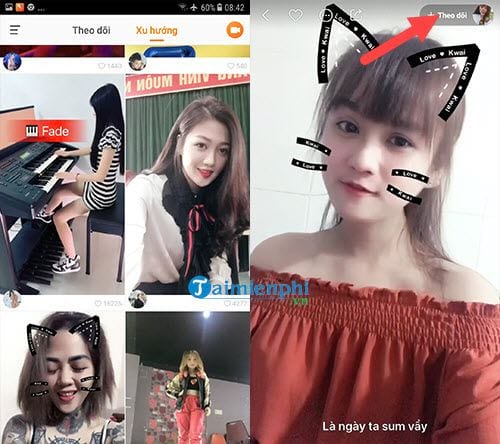 Step 4: Once followed we can go to their wall, see what information they posted earlier as well as propose to new friends that the system assigns.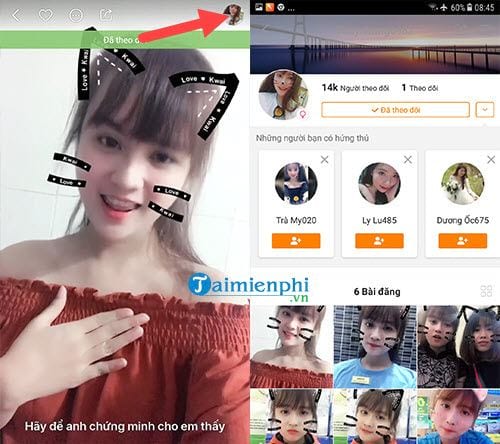 Step 5: The following section will be a place to display all activities of your followers, you can go to comment, drop heart with their videos if desired.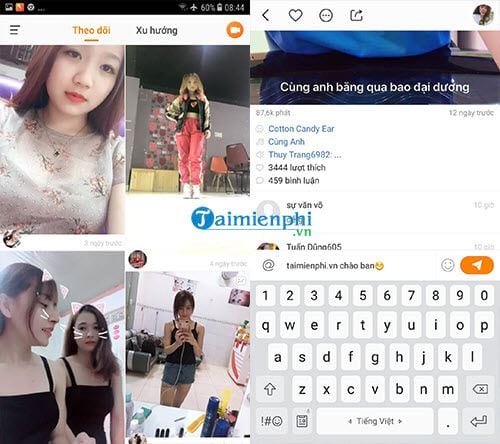 Step 6: In section Profile Ours will display the full status information, the number of followers or someone following you. However, let's leave that aside, why don't you create your own video to share?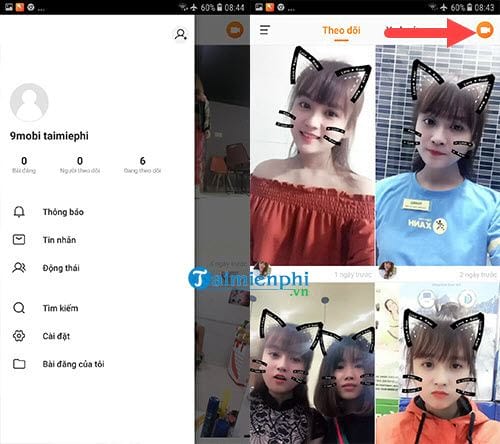 Step 7: Using Kwai video recording mode has a lot of features, in the above row in turn is flash light, support countdown time, correction front and rear camera and Smooth skin mode.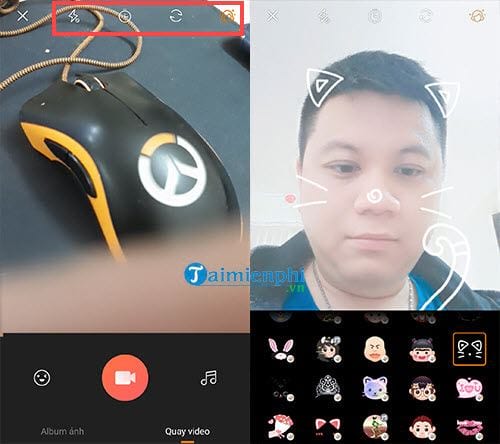 Also below is said allows you to add extremely cute effects above when using Kwai.
Step 8: To the right is where we select the chirps and lip-sync like a professional singer, then don't forget to press the red button to conduct video recording on Kwai.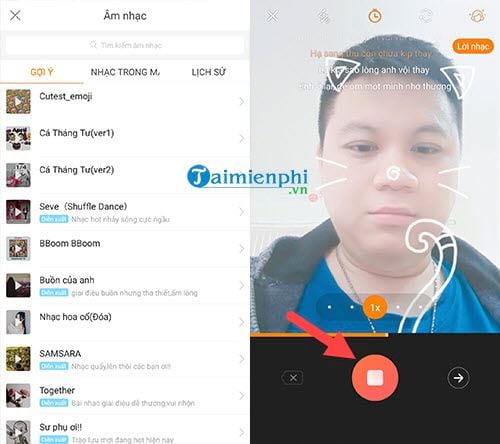 Step 9: After recording a video, we have dozens more features to choose from for wearable editing, the first is a light filter with the ability to edit color effects for the video.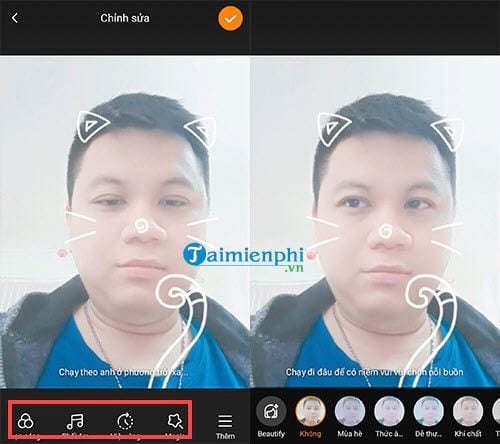 This is followed by special effects like pronunciation and add effect for video, adding effects to the video is the highlight as well as the most creative when using Kwai.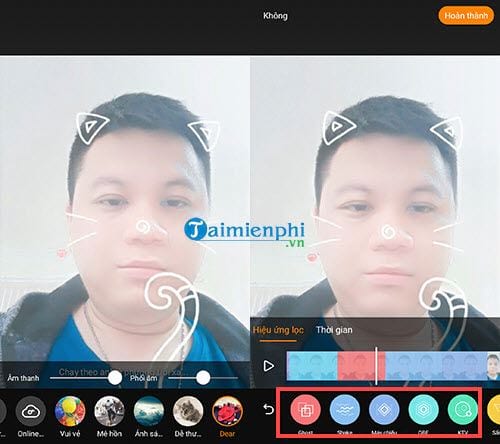 Finally there are basic editing like crop video, add the sticker good add cover for videos if you feel the need.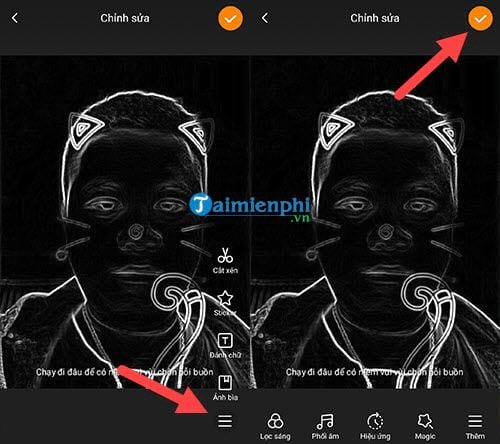 Step 10: The last job is Share to Kwai at the same time social networks such as Facebook, Facebook Messenger or Zalo, Youtube if you want.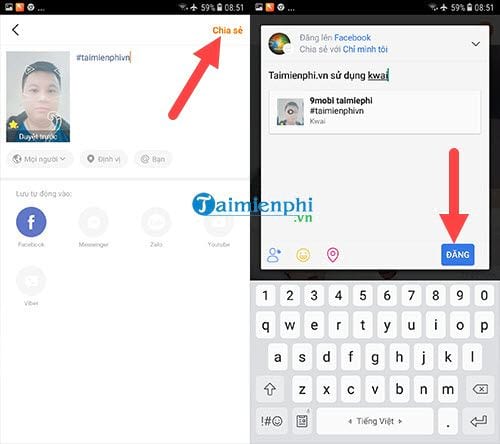 https://thuthuat.taimienphi.vn/cach-su-dung-kwai-33627n.aspx
Do not worry when your video is not seen by anyone because when using Kwai, you will surely be welcomed by a lot of people. And not only using Kwai but also a lot of software, this social networking application helps you make lip sync videos, see more ways lip sync video making on Android smartphones and iPhone on ElectrodealPro offline, we will update regularly and send to you.
.