The development of the internet is a new development, but it also entails many implications for ensuring network security. So the following personal data security tips will be of great help to you
Related posts
Tips for securing the enterprise database when working remotely, avoid COVID-19
(Giveaway) Copyright GiliSoft Privacy Protector for free, protect personal data
Using public Wi-Fi please apply the following method of protecting personal information
How to set a password for USB on a PC
Install Hotspot Shield to access blocked websites
Logging in to online services and using the internet every day can also result in identity theft. Or as network security in recent years also makes you more or less worried. Although you worry about your data being stolen, many people still have to use the internet for business transactions every day, so you have to live with the floods. So to ensure the safety of your personal data, is there any solution?

The following article will give you some useful advice
Tips for personal data security
Your password must be unique and secure
That means you have to create a secure password that should contain both letters, numbers and characters. Or you can create passwords like taking the first letter of each word in a sentence and using the acronym as the password.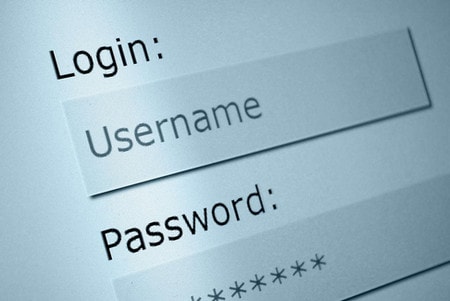 Do not use a single password for multiple services
In fact, using the same term for all of your passwords can lead to your accounts and data being stolen. This means that if a hacker gets a password, he will have all of your passwords.
Allows for two-step authentication
There are many services that offer two-factor authentication for signing in to your account. Instead of just entering your username and password, the website will prompt you to enter the code sent to your smartphone to verify your identity.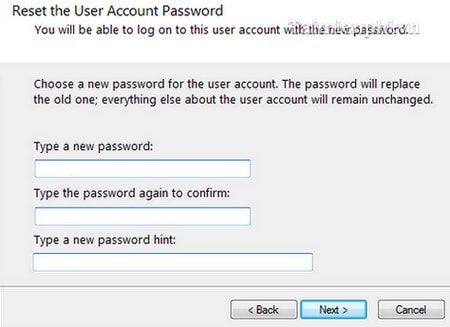 Update software regularly
Because the updates will help you increase security. Big vendors like Apple, Google, and Microsoft often provide security patches in their latest software updates. So don't ignore those annoying prompts and make sure your software is up to date.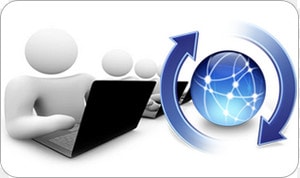 Read the terms carefully before installing the application
There are quite a few apps out there that require a long list of permissions, and that doesn't mean they all have malicious intentions. However, it is important that you be aware of the types of information your application accesses which may include contacts, location, and even the camera.
Check with your app's publisher before you install
On Google Play there are quite a few scam applications to get your personal information. In late 2012 an illegal developer posted an app impersonating Temple Run on Google Play. This app comes from the developer named 'apkdeveloper', not from Imangi Studios – the real publisher of the game.
Do not insert foreign hard drives and removable hard drives into the computer
You get a USB on your desk without worrying that you just plug it into your computer. Because it is possible that someone downloaded the malware onto the USB flash drive with the intention that the person who picked it up would plug it into a personal device.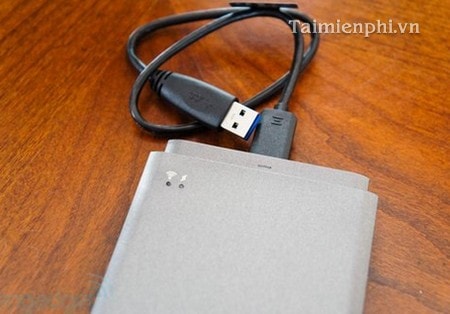 Make sure the website you are on is secure to enter personal information
Please enter personal information on secure and familiar pages. Avoid declaring personal information and account numbers for strange websites.
Do not send personal data via email
Because sending important information like credit card numbers or bank accounts via email can put you in danger when they are intercepted by hackers or affected in cyber attacks.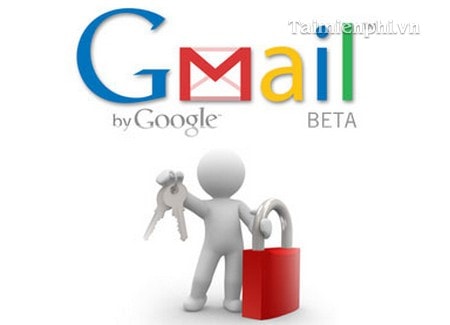 Note with online games
Hackers often use phishing emails or websites, they install malware on your computer. Their designs resemble an ordinary email or web page to get visitors to believe and hand over personal information. In fact, we can easily spot scams online.
Do not log into important accounts on public computers
Sometimes you will have to use a computer at a coffee shop or library to log in to pay your account or do something. Be sure to wipe your browser history when you're done using it, however.
Back up individual files to avoid loss
It's a good idea to keep a copy of all your important files on cloud storage and certain types of hard drives, as if the file gets hacked or damaged, you will still have a backup. to use. In addition, if you own a Windows 10 operating system, you should also know how to install a password on this operating system. Job set a win 10 password Just like win7, make your computer more secure.
https://thuthuat.taimienphi.vn/bao-mat-du-lieu-ca-nhan-1545n.aspx
Creating a USB security key on Windows 10 helps you to protect important data in your computer, with this way, only when you plug in the secured USB drive, your computer can open, pretty good. no? see how create a USB security key on Windows 10 for more details.
.