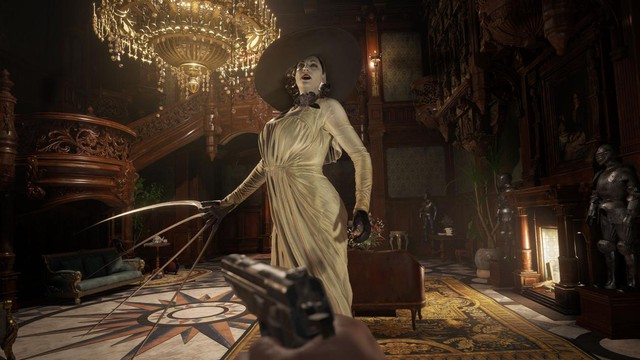 Over the weekend, Capcom announced the Resident Evil Village demo on PS4, PS5, Xbox One, Xbox Series X | S, PC and Google Stadia services.
Similar to the previous two Demo sessions, this Demo version is also limited in playing time. However, unlike the 30 minutes of the previous 2 versions, the playing time of this Demo was extended to 60 minutes. After the 60p has ended, players will not be able to try again until after purchasing the game.
This is a pity because for gamers who like slow experiences or reviewers who want to see the game in detail, they will not be able to complete the demo.
PC gamers who use Steam have been quick to find ways to improve this situation. Here are the steps you need to take to be able to play the RE Village Demo again.
– Turn off Steam Cloud for RE Village Demo
– Download Steam SAM (Steam Achievement Manager)
– Delete Save File on your computer (Address: D: Steam userdata 1541780 remote win64_save )
– Open Steam SAM
– Select RE Village Demo
– Remove Achievements and Stats, click confirm.
After doing the above steps, you will be able to play the Demo again from the beginning.
However, what if you want to experience a more than 60 minutes seamless demo? The answer is trainer.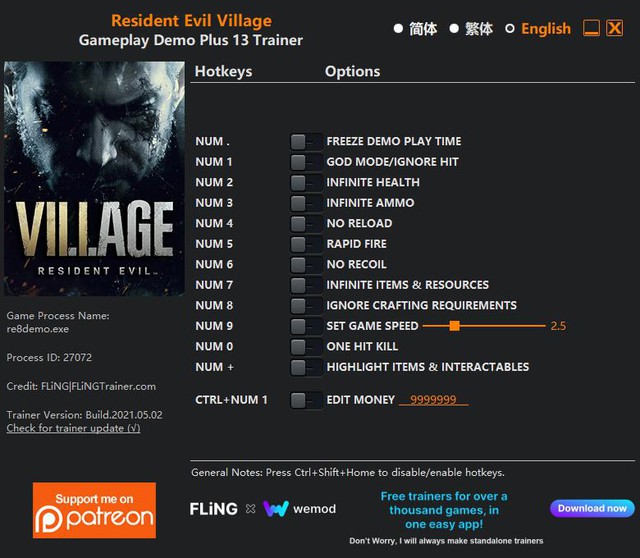 More specifically, the website flingtrainer.com has released a tool to "freeze" the clock of the game. With this tool, players can explore for as long as they want.
With the two measures above, gamers will have a lot of time to experience the game from now to September 5, when Capcom cancels the demo to encourage players to buy the game. If the Demo makes you happy, why not buy the game to support the developer?