According to Tim Cook, the year 2020 has been the most innovative year for Apple, despite the stressful COVID-19 epidemic.
Apple CEO Tim Cook recently interviewed a student from Beijing University of Posts and Telecommunications and talked about creative work and Apple products. With a series of new products launched such as chip M1, iPhone 12, AirPods Max … 2020 is considered by Tim Cook as the most innovative year of Apple.
When asked by a student named He Shijie about how Apple copes with the stress of launching new products each year, CEO Tim Cook said: "There is no recipe for innovation. What we do is we have a creative culture and a culture of cooperation. When these two intersect, it creates a huge innovation. " He said that diversity and inclusion promote an environment for innovation, that diverse people will be able to "feed" each other.
Shijie commented on the iPhone 12 and congratulated Cook on the new product. Cook responded by sharing about the innovations Apple brought throughout 2020: "We are having an incredible time with the iPhone 12. I truly believe 2020 was our most innovative year ever. "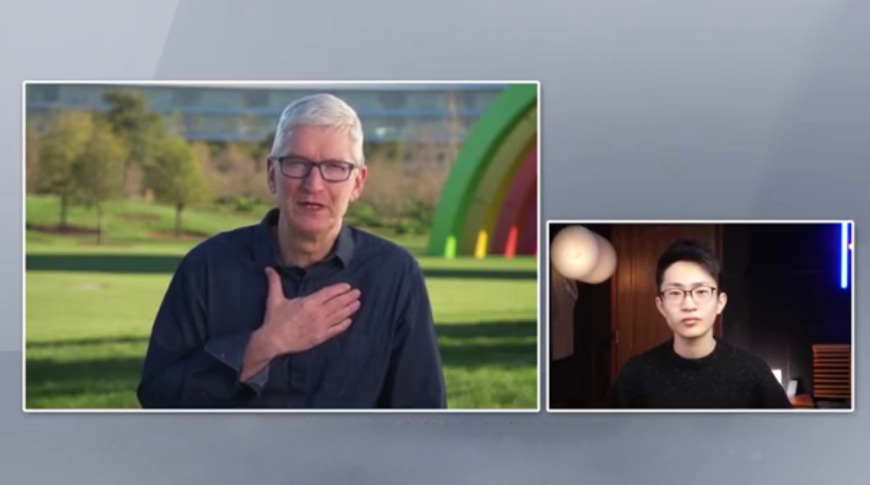 Shijie says the M1 processor in his MacBook Air gives long battery life. He said Final Cut performed much better on a MacBook Air than the older 16-inch MacBook Pro. This is a true affirmation because Apple's M1 processor developed on the ARM platform for an extremely powerful performance while still providing great battery life.


悦悦