On January 5, 2021, Lazada Vietnam and its partners awarded more than 20,000 books, 2,000 notebooks, 11,000 learning kits and 200 school bags to representatives of 10 primary schools. and junior high school in Dong Ha City and Gio Linh District, Quang Tri Province.
The program "Incubating books" is a meaningful activity within the framework of "Genuine Book Festival" organized by Lazada with the companionship of Fahasa, Alpha Books and Deli. During 3 days from December 23 to December 25, with orders worth from 200,000 VND, Lazada and partners deducted 10% of the cost to give "dream books" to children. students with difficult circumstances in Quang Tri province. This practical and meaningful initiative has received enthusiastic support from the community.
Also within the framework of the awarding ceremony, the program "Contributing dream books" also organized many exchange and fun activities for more than 400 pupils of Hai Thai Primary School – Gio Linh district, Quang Tri province.
Here, right after reading the "dream books" from the program, students were allowed to write letters containing their dreams to put in the "Send to the Future" mailbox. MC Khanh Vy – the inspiring guest of the program – organized a "Incubator class" to have fun and chat with students about their dreams. Many children did not hesitate to share that they wanted to grow up to become doctors, teachers and astronauts to explore the vast outer universe.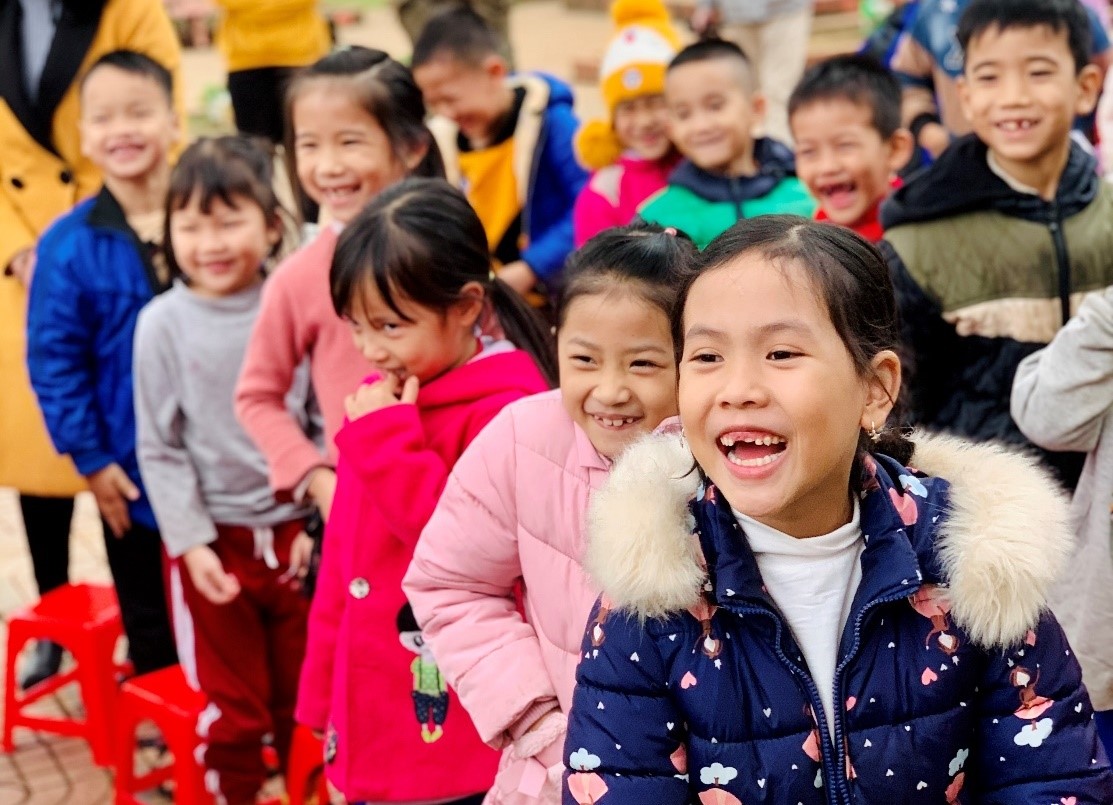 As a representative of a school that benefits directly from the program, Mr. Phung Tuan Lam – Principal of Ward 3 Primary and Secondary School is very happy to receive the support from the program: "This is a very meaningful activity for teachers and students of Ward 3 primary and secondary schools in the early days of the new year 2021. Books, notebooks and learning tools were sent to the students like the encouragement and encouragement for the children to excel in the learning process. On behalf of Ward 3 Primary and Secondary School, I would like to express my sincere thanks to Lazada Vietnam and partners for bringing the program "Contributing dream books" to students in Quang Tri ".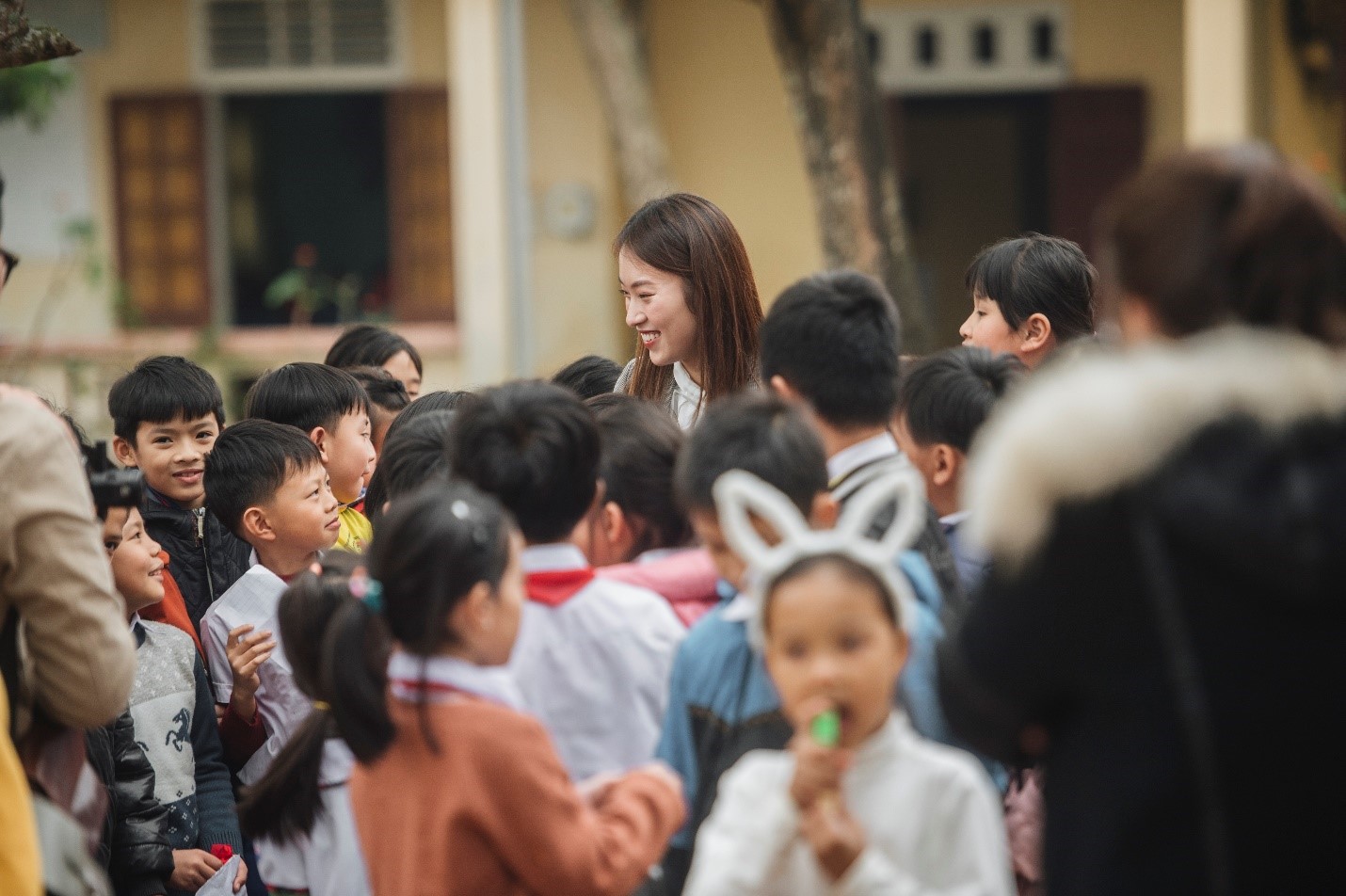 Hai An, a fifth grader at Hai Thai Primary School excitedly shared: "The last flood, our house was heavily flooded, our books were washed away and torn. Now that the program donates notebooks, school backpacks, there are also story books in the library to read so I'm so happy, I will spend time reading every day! I promise to do my best to study well to not pay off everyone's contribution and help develop my homeland in the future. "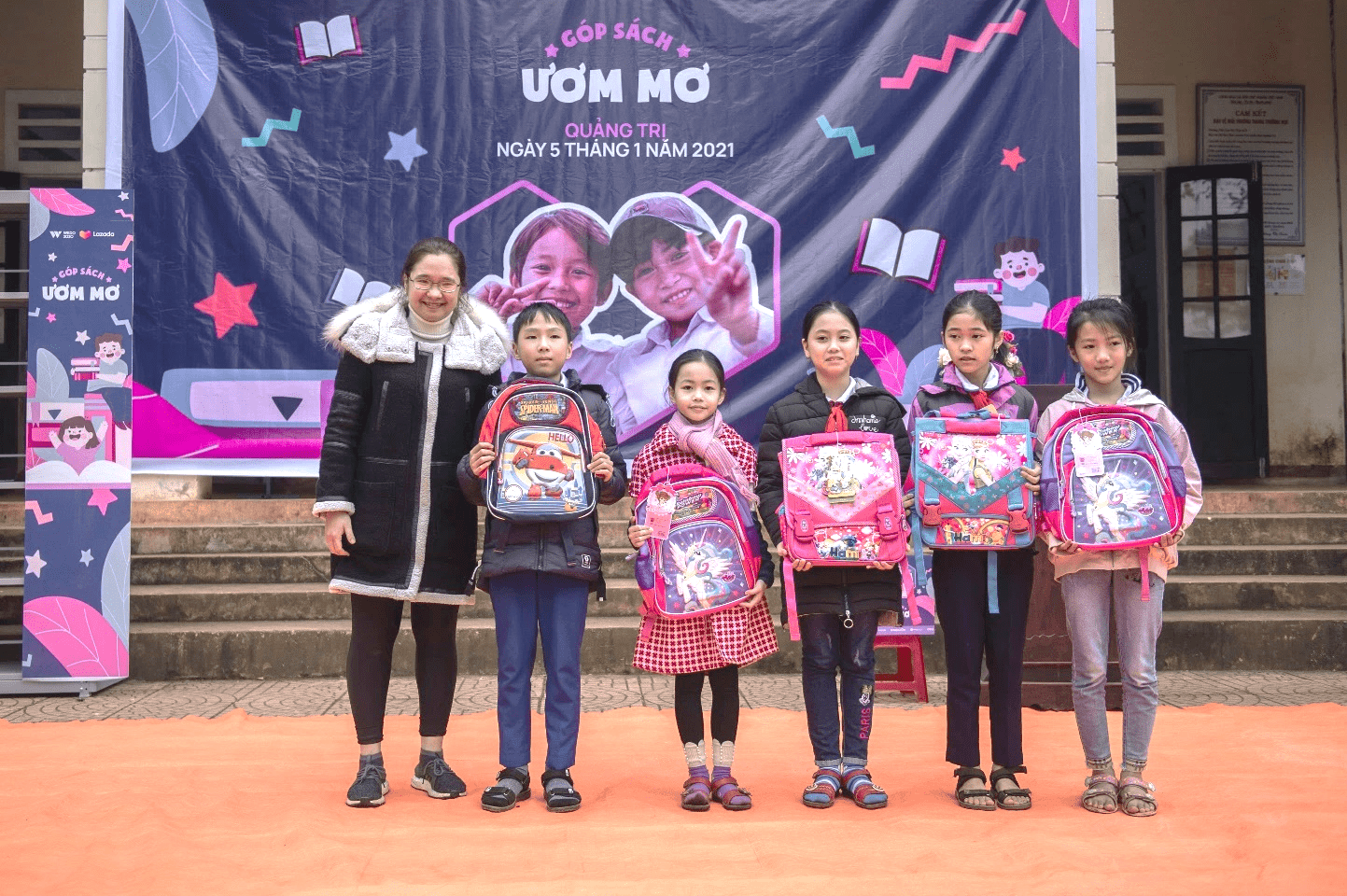 Mr. James Dong, General Director of Lazada Vietnam, said: "I am very happy and touched when the program "Donate the dream book" received enthusiastic support from the community and partners. The impressive results that the program brings are clear evidence of Lazada's long-term commitment to accompanying and supporting young talents in Vietnam, creating conditions for them to pursue their dreams. . Through this, I also want to thank our partners Fahasa, Alphabooks, Deli and WeChoice. I hope there will be more cooperation activities in the coming time to bring even greater values ​​to the community, especially children across Vietnam. "
.