Unprecedented torrential rains in Kumamoto and Kagoshima provinces on the southern island of Kyushu, Japan, left at least 15 people dead and nine missing.
Millions of Chinese are affected by the floods
The flood scene in China left nearly 80 people dead and missing
18 years in the flood, the villagers moved to Hanoi to set up a business town
"Heavy rain is likely to continue until July 5, and people in the area are always on high alert," Reuters quoted a July 4 statement by Japanese Prime Minister Abe Shinzo. The Japanese Self-Defense Force will mobilize 10,000 soldiers to join the rescue operation.
NHK said flood waters of the Kuma River on the southern part of Kyushu Island destroyed many houses and swept away a bridge in the area. The government has ordered more than 92,200 households living in Kumamoto and Kagoshima prefectures to evacuate.
The Japan Meteorological Agency on the same day raised the disaster warning level to the highest level to avoid the risk of flash floods and landslides.
Many houses in Hitoyoshi area in Kumamoto prefecture are submerged in water. Photo: Kyodo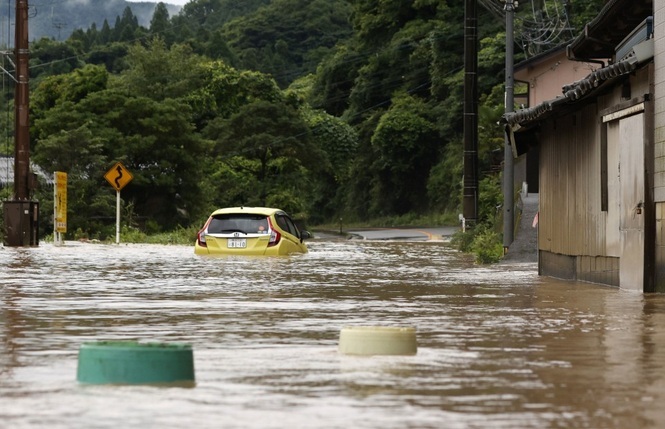 An automobile was swept away by water. Photo: Kyodo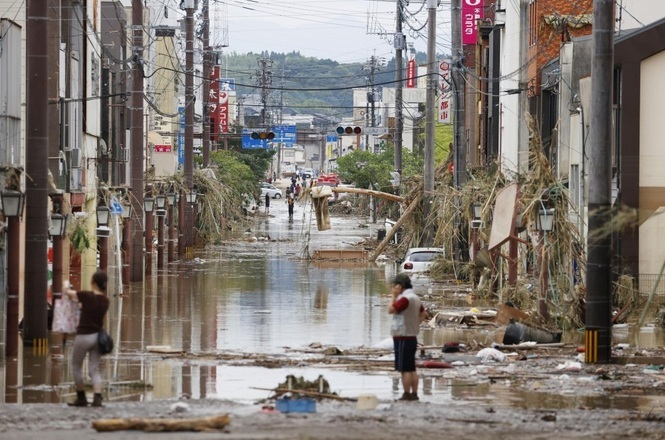 A road in Hitoyoshi area after the flood swept. Photo: Kyodo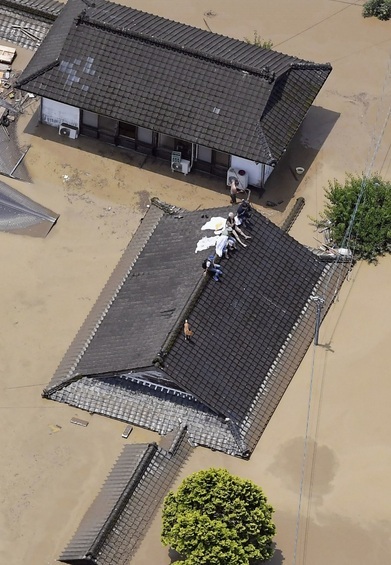 A family climbs to the roof to avoid the flood. Photo: Kyodo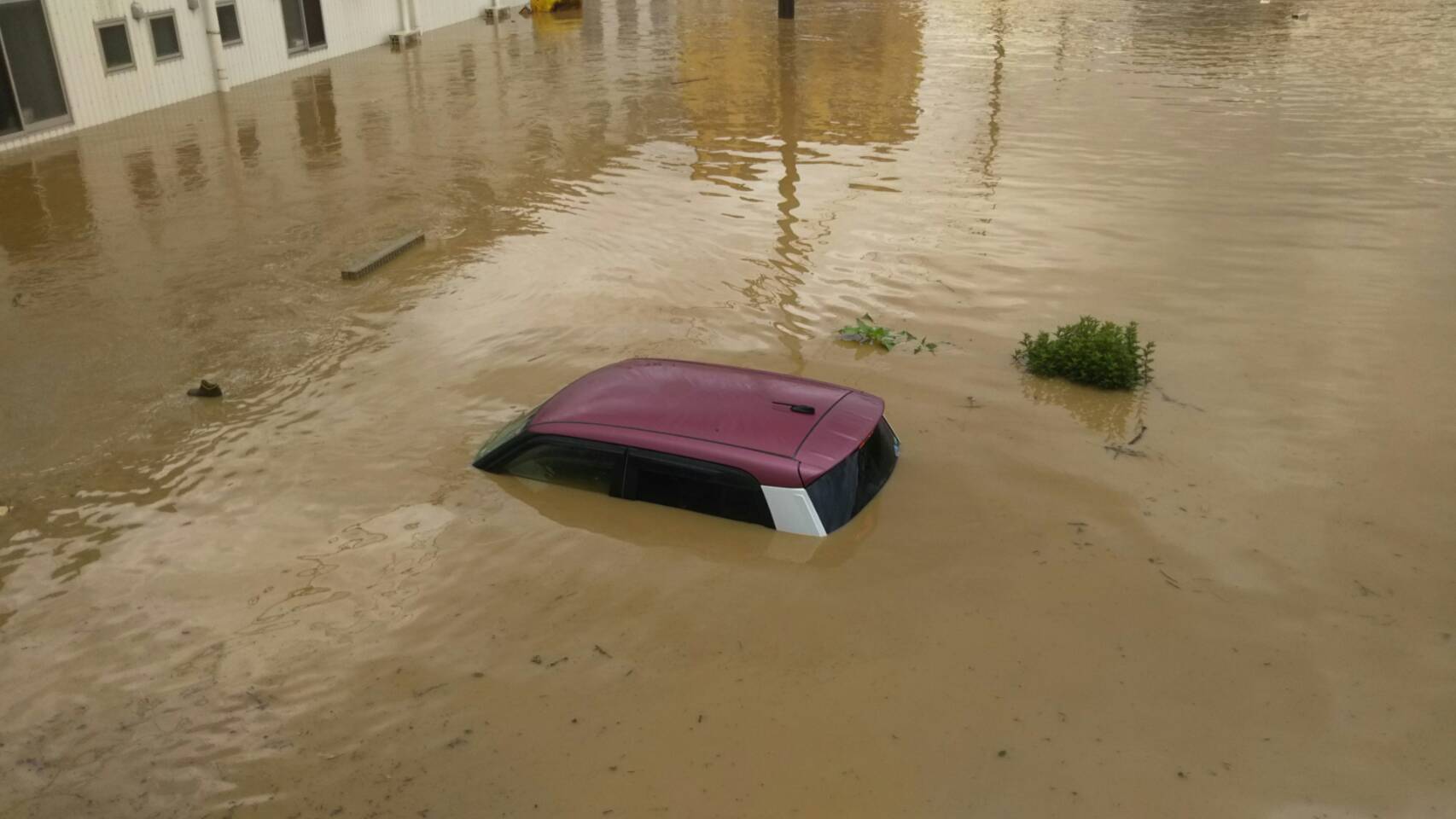 A car was submerged in water. Photo: Twitter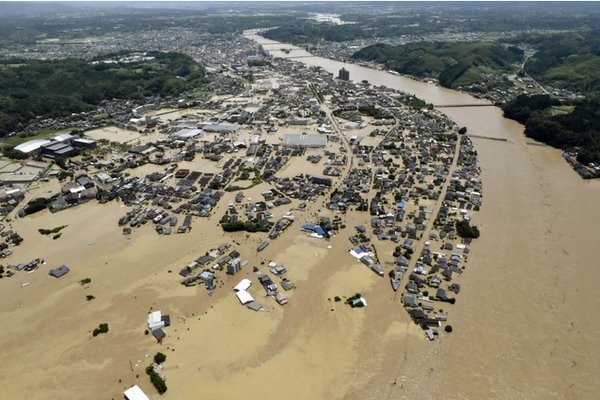 The residential area in Hitoyoshi is submerged in water. Photo: Kyodo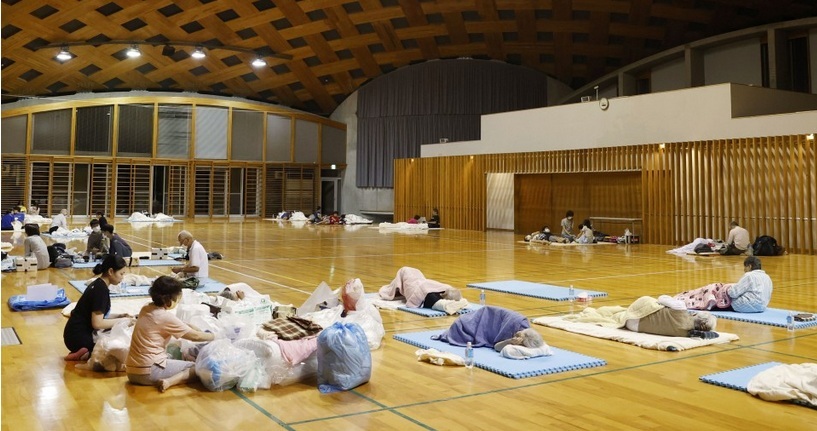 People in the area temporarily avoid flooding. Photo: Kyodo
Tuấn Trần

China believes that the Three Gorges Dam releases floods, causing the ancient Phoenix to flood
According to Sina, the information about the Three Gorges Dam flooding caused the ancient Phoenix to be flooded is completely false.

Water rushed into the Three Gorges Dam, China worried about a great flood
The amount of water of about 50,000 m3 / s is flowing toward the Tam Hiep dam, on par with flood levels in 1998.
.