Today, driving a pickup from 1941 is a very strange and rare thing. What's even rarer, however, is that the Willys restored pickup truck has a funny cartoon-like look with 241 manually made body parts, plus a 5.7-liter Hemi V8 supercharged engine. .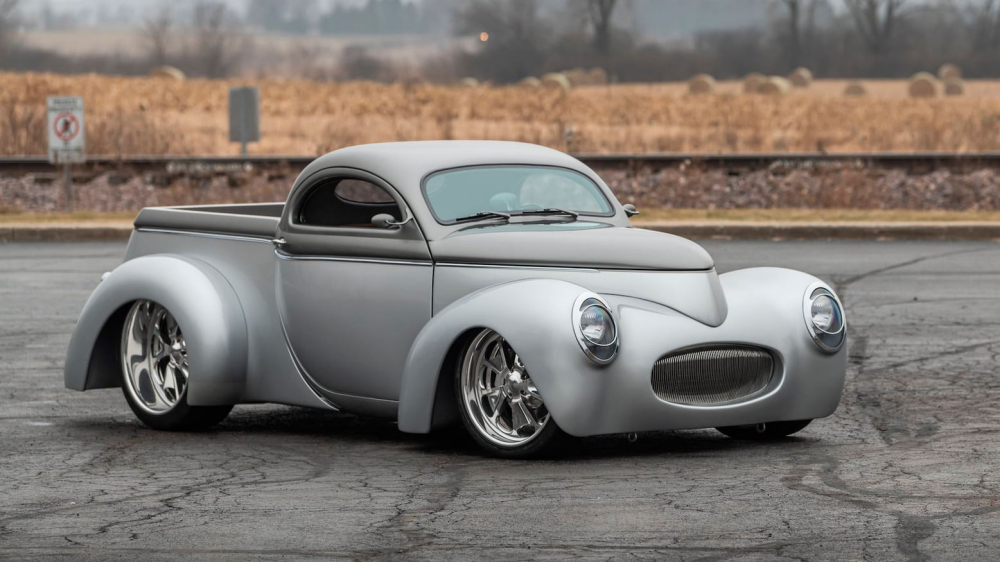 In front of the 1941 degree Willys pickup
This particular vehicle was built by the Legens Hot Rod Shop in Martins, Tennessee, USA, using a steel pipe chassis, 20 and 22-inch wheels (front and rear), supercharger Magnuson cooling inside, disc brakes, independent front and rear suspension and many other attractive equipment such as glossy aluminum transmission shaft, stainless steel exhaust system.
The side of the 1941 degree Willys pickup
But the most outstanding feature is the round, funny and lovely appearance of the car. The front end looks like it was taken straight from a Pixar animated film "Cars", but that doesn't diminish the craftsmanship and enthusiasm of the production team.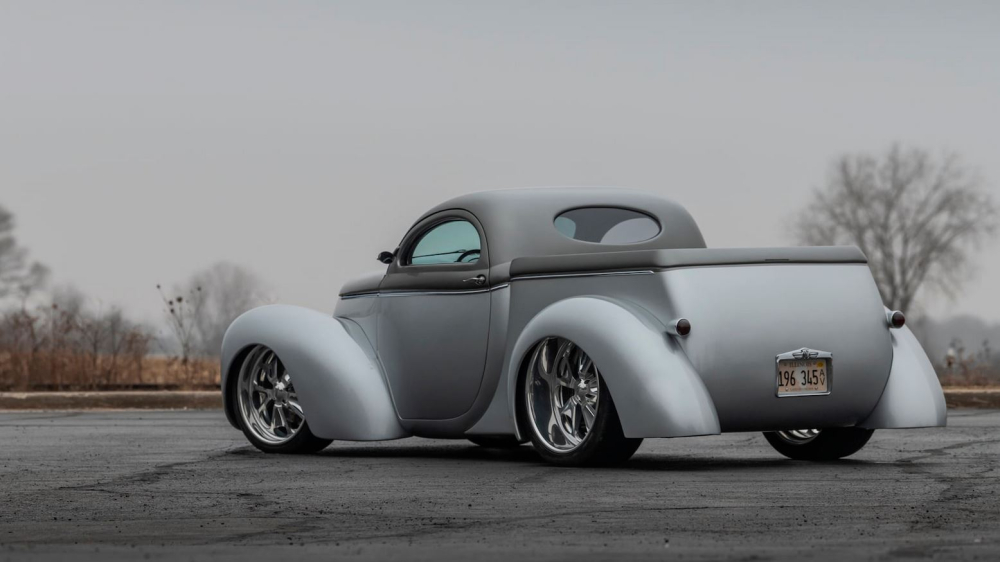 Behind the pickup Willys 1941 degrees
Inside, the car is fully equipped with air conditioning, a range of equipment from the dashboard, the clock to the control panel mounted on the floor, the Eclipse DVD system with Pioneer speakers, Dynamat soundproof layer, Buffalo leather upholstery, BMW velvet rugs and a steering wheel from a 1951 Holden, and a custom horn button.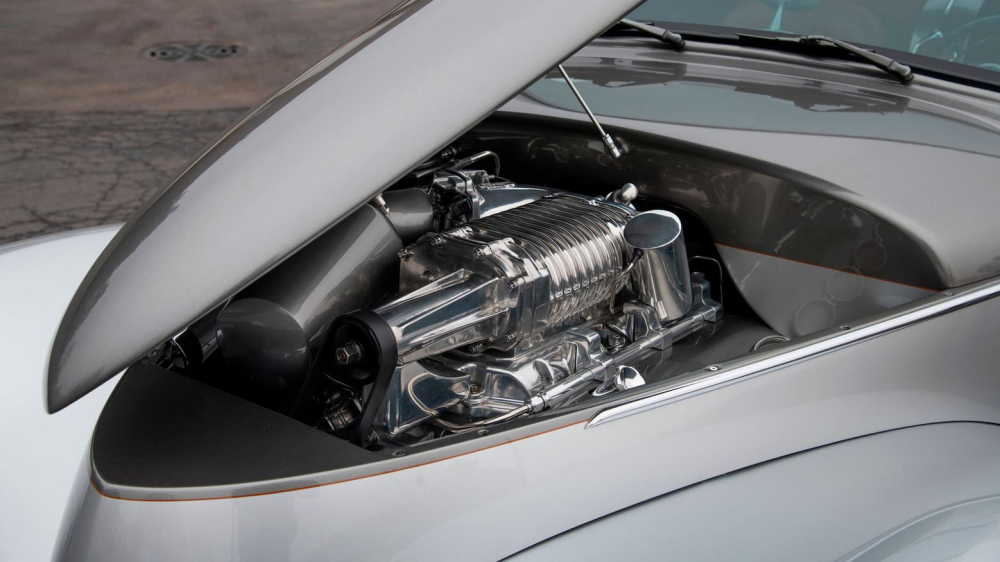 HEMI V8 engine block of the 1941 degree Willys pickup
The interior of the 1941 degree Willys pickup
For the 5.7-liter HEMI V8 engine, the promotional information from the Mecum Auctions event did not specify how much horsepower was produced, but one would not be surprised if it was as fast as a high-performance hatchback. . It is not known how much this pickup will be auctioned but certainly not cheap.
Duy Thành