On the occasion of this June launch, OPPO Vietnam opened a pre-order program from June 7 to June 14, 2019 with many attractive gifts, including a Bluetooth Havit M76 Strong Bass. Water proof is very interesting.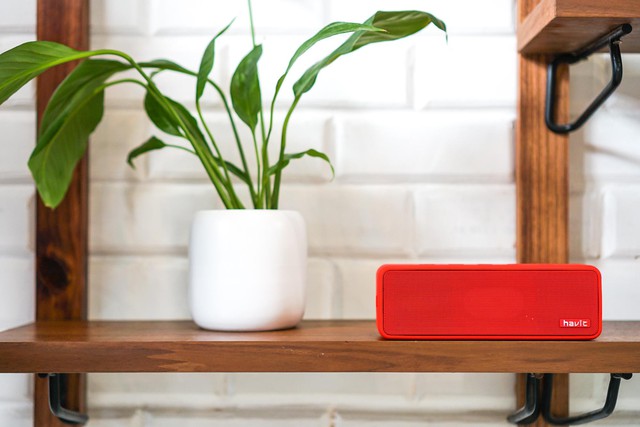 Unlike the previous speaker that comes with the F11 series, this new Havit M76 has a compact and elongated design that is more youthful and dynamic.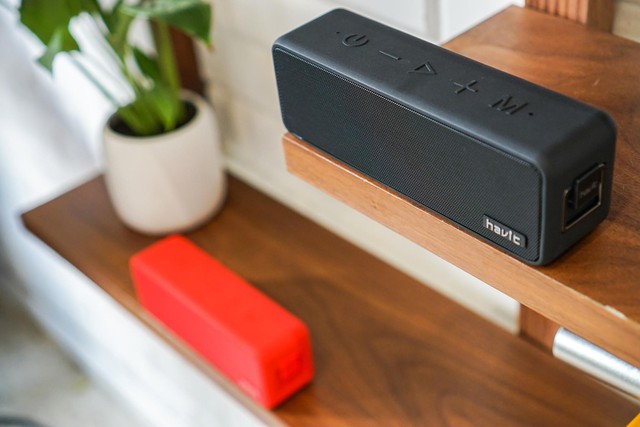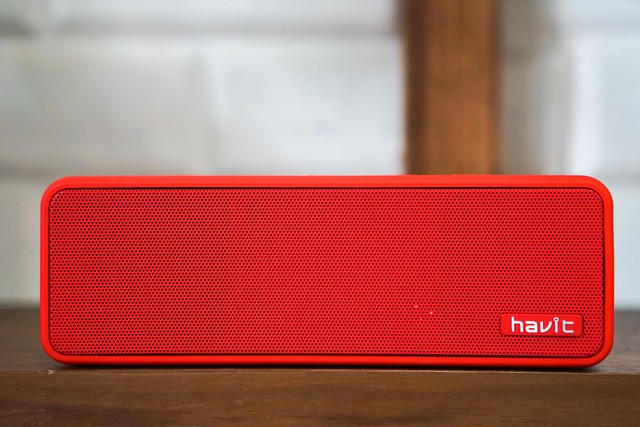 Both the front and back of M76 instead of the fabric cover reveal the mesh, making the product more powerful and "powerful", in accordance with its name Strong Bass.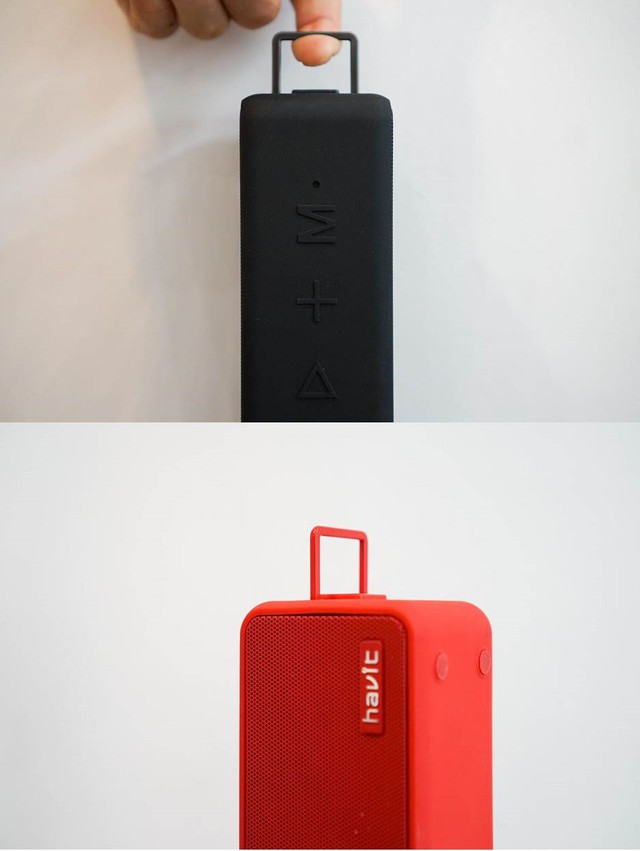 A special feature in this speaker is that there must be a hanger on the side, you can pull it out to hang on the wall or hang it on a backpack when you go hiking, camping … then play music for the whole audience to listen to same convenience.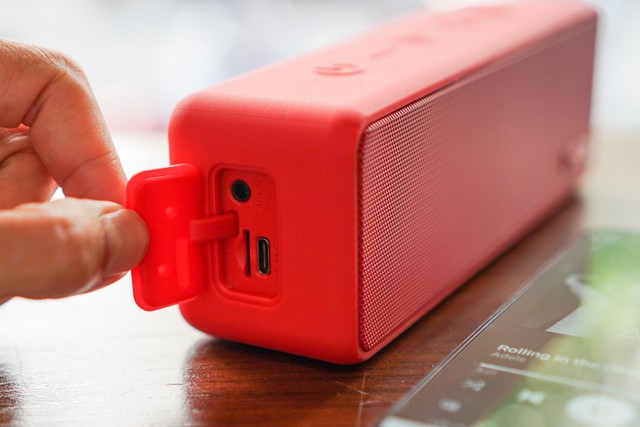 On the opposite side is the AUX wired port so that users can connect the wire directly to the phone's 3.5 mm port (if you do not want to connect to Bluetooth), micro SD card slot to listen to music from the card and finally the USB port- C for charging, all surrounded by a solid rubber layer to avoid splashing water when used as well as creating a more transparent appearance for the product.
With most of today's smartphone products turning to USB-C charging ports, including Reno, the adaptation of this M76 speaker is essential and a small plus, helping users reduce the number. The bulky cables carry every time you travel or travel daily.
All control keys are located on the upper body, embossed and have a very good response, clicking on without feeling stiff. The number of keys is also simple, revolves around the power key, volume up and down, music playback and M to connect the two speakers together, contributing to better sound and quality.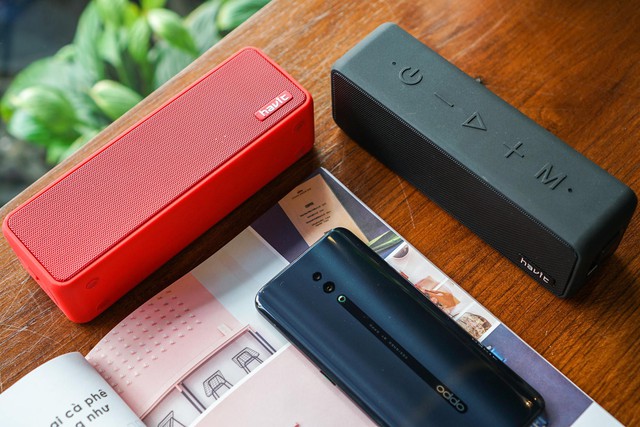 How to connect both speakers is also very simple, if a speaker is pairing with the phone, unpair it, then press the M key for 2 seconds then continue to press the M key of the remaining speaker. When both speakers are paired (one will light M and the other will flash M), you can connect to the phone and now enjoy music with the 2-speaker system at the same time.
Inside each M76 loudspeaker contains 2 speakers of 8W capacity, which can give a total capacity of 16 W. Experience quickly the ability to "play music", Havit M76 surprised me when making very good bass strong. The bass parts are emitted solid, definitive, non-persistent and special to reach 80% volume but not shy or shaking the speaker body.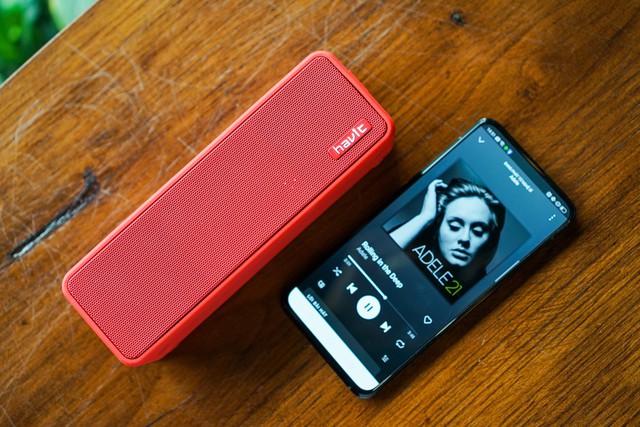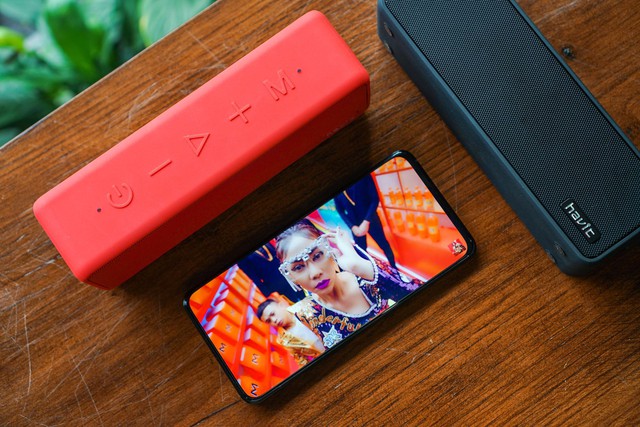 Another noteworthy addition of this speaker is its IPX7 water resistance, so sports lovers or campers can comfortably carry it without worrying about any rain in the way of fun.
Havit M76's internal battery packs 3,600 mAh, fully charged within 3 hours and plays music continuously for 15 hours.