Aptera Motors is a car manufacturer that has been on the market since 2006, appearing on the headlines of many media outlets in an effort to produce a fully efficient hybrid or electric car with the best performance. low fee. It was forced to shut down despite the initial positive signal, but has now returned.
The new 3-wheel-drive Aptera is now powered by solar energy. It promises a free travel distance of 64 km a day thanks to a solar panel on the roof (Aptera Motors calls it "Never Charge" technology), and that distance can be extended through a cluster. additional batteries that will charge with a regular household outlet.
The design of Aptera is very different from current electric cars
Following that announcement, Aptera Motors began looking for new investors. Today, the company is still talking to private investors, but it is also seeking crowdfunding. Their goal is very ambitious: get a 35% profit margin from selling 11,250 cars per year by 2022. If all efforts are successful, Aptera will soon hit the road next year.
The fundraising campaign on WeFunder has been successful with more than $ 330,000 from various parties. Aptera Motors not only aims to create a new small electric car, but also wants to achieve the title of the most efficient electric car in the world.
It has only 3 wheels and winding under aerodynamic
New details about the Aptera's extraordinary 3-wheeler design promise to travel up to more than 1,600 km on a fully charged battery, an unprecedented figure by industry standards at the moment. . Daily drivers can get around every day for free using 64 kilometers a day of solar power.
And yet, Aptera is not only very efficient (on paper at the moment), it is very light but still strong, safe in case of collision, and aerodynamic. Despite the small and cute design, it's practically quite spacious: the manufacturer claims users can fit more luggage in the trunk than a Toyota Prius or even a Tesla Model 3.
The sides of the door can expand like this
About half the weight of existing electric cars and a more aerodynamic design, the Aptera looks like it was built with the intention of commuting daily but will still perform well on long trips. Moreover, it will be relatively cheap because Aptera Motors says it is estimated to cost around $ 34,000 – $ 59,000, and an initial cost of about $ 21,000 – $ 36,000.
Equipped with 3 electric motors in all 3 wheels, Aptera will be able to accelerate from 0-96 km / h in 3 seconds in the standard version, and 0-96 km / h in 4 seconds in the performance version, based on manufacturer. They plan to launch the standard version with a variety of battery options, but all will benefit from the latest equipment, technology and materials.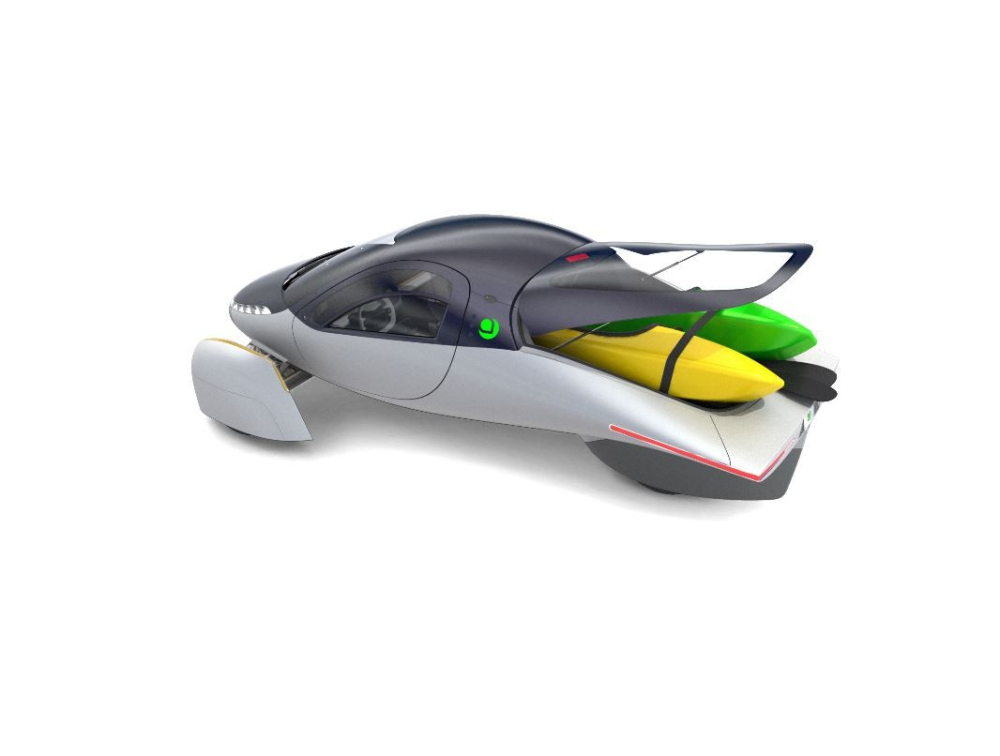 The rear trunk space introduced is very spacious
Fabricated with only 10 key structural components to reduce total production costs, and with a safe passenger compartment "tougher than any other vehicle available today," Aptera will include Autopilot and driver assistance. ability to retrofit spare parts and upgrade solar batteries depending on users' preferences.
Of course, all the good information and the impressive numbers above are just on paper, because Aptera Motors has yet to produce a real test car for people to test. everything they said. Their goal is to make it happen in the coming time with funding from investors and crowdfunding campaigns.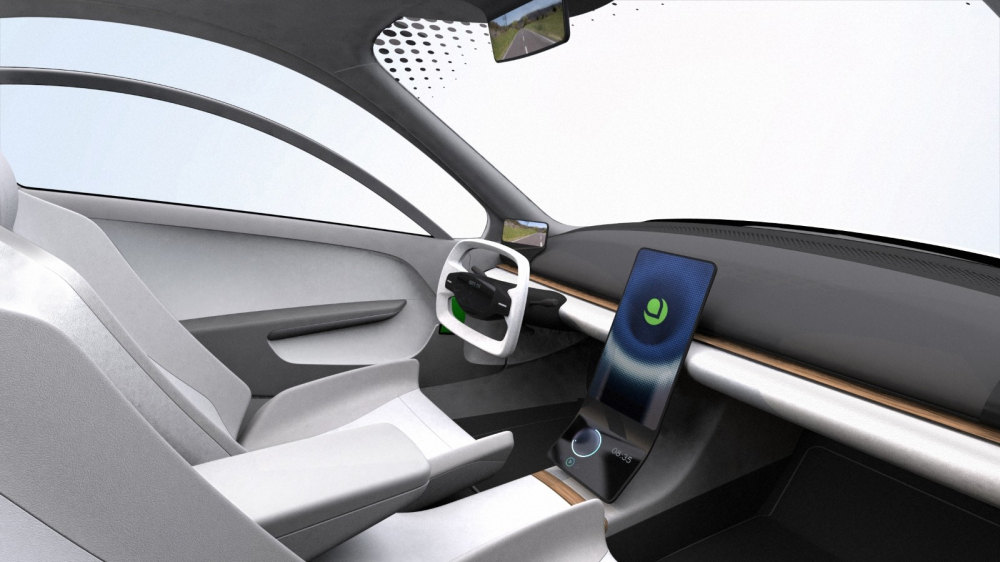 Interior layout of Aptera
But it is very clear that if Aptera Motors is serious about its intention to create the most efficient electric car in the world, they will have to fulfill all of the above promises.
Duy Thành
.