Lexus LC 500 has a very eye-catching concept car design that makes everyone look. Not only that, all current Lexus road vehicles look eye-catching thanks to the spindle-shaped grille design, and their concept models look even more wild.
To show what future Lexus design will look like – and not just for cars – Lexus has asked its architects and designers to create seven concept vehicles to use on the Moon. This interesting project was published in the 15th edition of the fashion and art magazine Document Journal.
Inspired by the Lexus LF-30 Electrified concept, the five designers drew seven vehicles that could conquer the lunar terrain. Each vehicle offers a unique mode of transportation. Sadly, it will be difficult for them to evolve into anything other than drawings on paper, even if acknowledged as beautiful.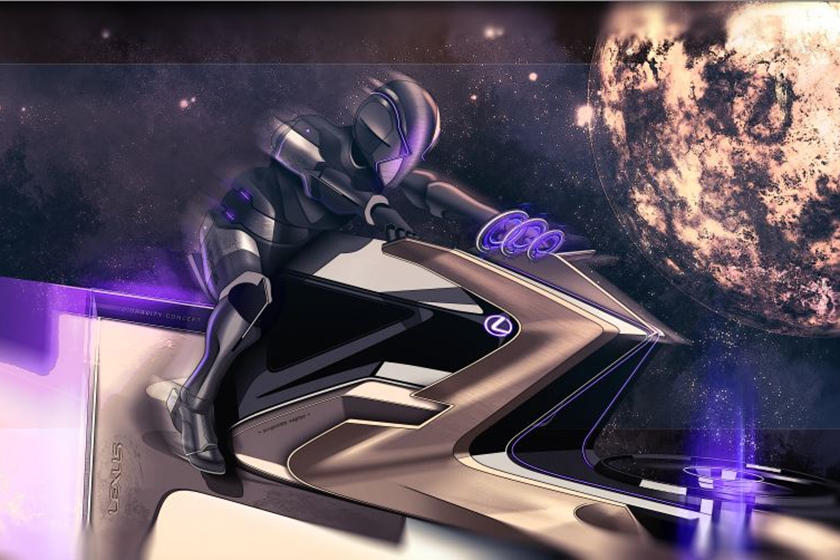 Lexus Zero Gravity is basically a space bike
Talking more about Lexus "fiction" vehicles, Zero Gravity is a one-seat vehicle using Magnetic Levitation technology designed by Karl Dujardin. It has a motorcycle riding position and looks like a Lexus grille throughout.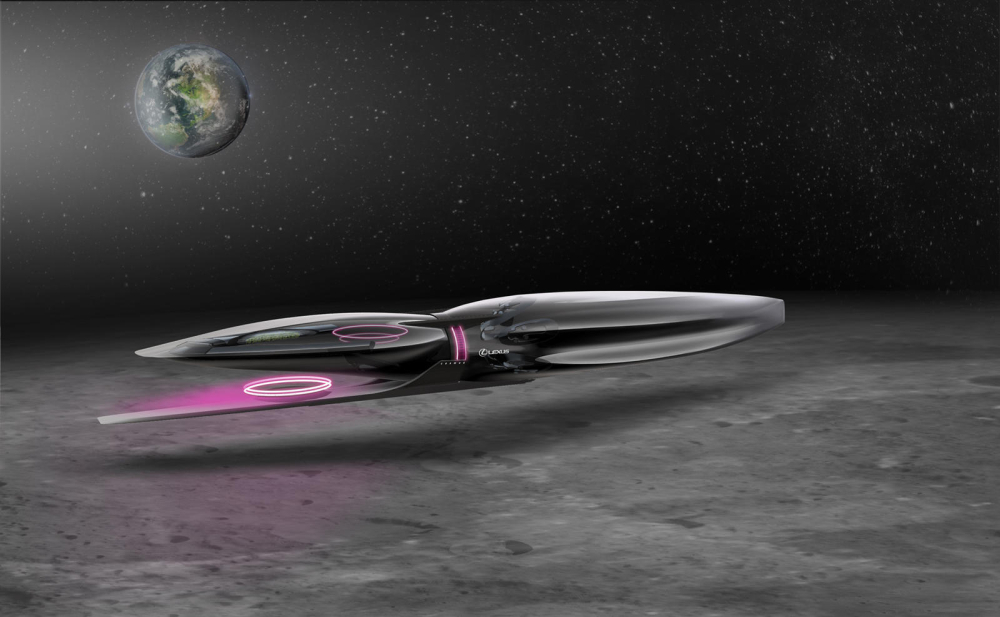 Lexus Cosmos is an observation ship
Lexus spaceship model and location of Lexus Cosmos
Next up is the Lexus Cosmos, designed by Jean-Baptiste Henry. It has an elongated appearance, covered mostly with glass that can be used for panoramic observation missions and also floats using zero gravity technology.
Lexus Lunar Cruiser uses wheels that can turn 90 degrees and go into flight
The Lexus Moon Racer is probably the fastest vehicle in terms of its name
Lexus Lunar is a 6-wheel vehicle conquering all terrains
The three vehicles in the image above, in turn, are the Lexus Lunar Cruiser designed by Keisuke Matsuno; Lexus Moon Racer and Lexus Lunar were designed by Yung Presciutti. All travel on the Moon's surface using traditional wheels, but the Lunar Cruiser can turn the wheel 90 degrees to fly a drone and the Lexus Lunar has six wheels to enhance the ability to cross the terrain.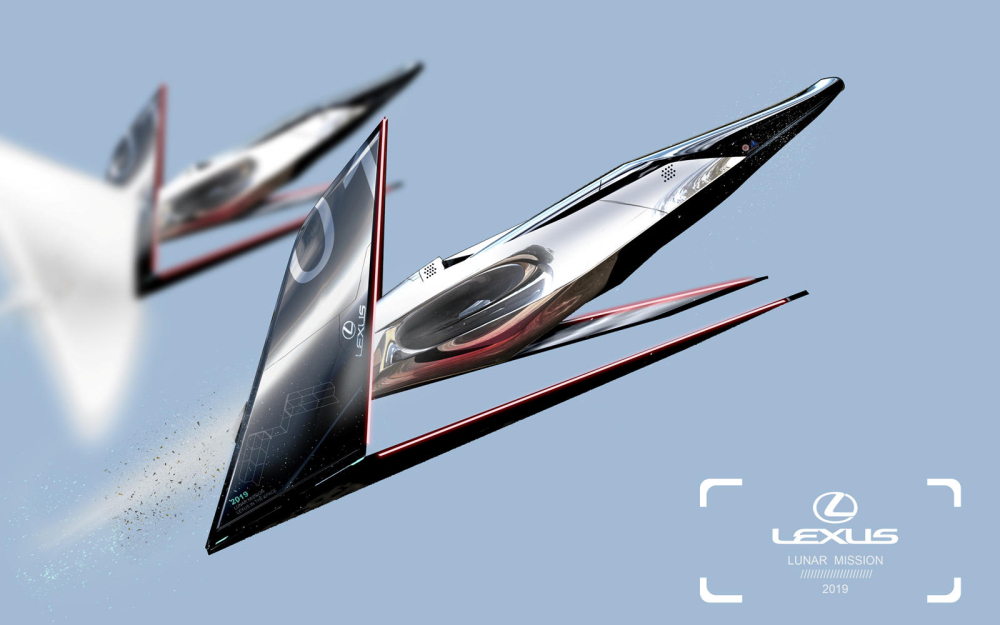 The Lexus Lunar Mission is a vehicle used to fly around the Moon
Bouncing Moon Roller is a circular ball that can roll and jump on the surface
The Lexus Lunar Mission designed by Yung Presciutti and the Bouncing Moon Roller designed by Julien Marie are perhaps the most fictional. The Lunar Mission is used to fly around the Moon while the Bouncing Moon Roller is capable of jumping and rolling on any terrain.
Duy Thành
.