Recently, on the social network, a photo of a parking lot of an apartment in Hanoi was quickly taken for the attention and monitoring of the online community. This image shows car owners of Honda Lead preferred by this apartment management for parking in the "VIP" position, including a notice board.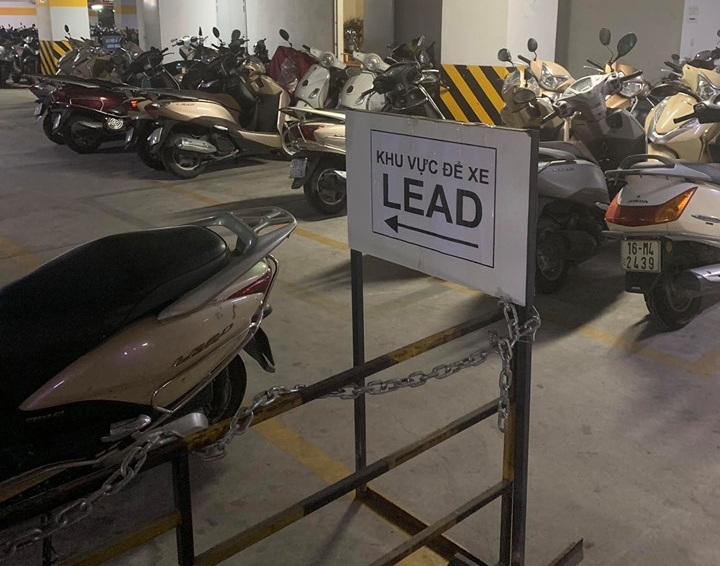 "Planning" private parking for Honda Lead in the parking lot of the apartment
Some netizens started to guess the reason why there was a notice board for this Honda Lead parking area. "The Ninja subjects have their own path", shared by H.P.L. "Large scooters arranged separately to help scratch the paint. In Saigon, such subdivisions are always written but they are marked as hand trucks ga ", friend Đ.T said.
However, the real reason behind that makes many interesting people. The main reason for having to arrange the shared Honda Lead and also sending a separate sitter came from the fact that the fraudsters are very easy to steal the IC of the Honda Lead.
The reason is that the Honda Lead is very easy to steal IC, so they have to park together to track it easily
"Partly because of bulky, partly because Honda Lead is easily stolen IC", Friend T. comment. "Because Honda Lead is easy to lose IC, people gathered to look easy", N.B said. "This is called object zoning", your funny comment Mr. U received 8 likes. "Just lost the IC", Đ.T said
The situation of Honda Lead cars is very easy to be stolen by IC thieves, causing many owners to find a way to cope. To get the IC of Honda Lead, an intruder must remove the front mask to make it. This action only takes from 10 seconds to 35 seconds. Many people have modified the mask or replace the snail's set with square-head screws that make it difficult for crooks.
The crook takes less than 10 seconds to steal Honda Lead's IC
IC Lead Department of Honda Lead has a price ranging from 3 to 3.5 million if purchased genuine. Also buy outside the "black market" price range of about 1.3 to 1.8 million. Another way for Honda Lead owners to prevent IC theft is to change the installation location of this device, put it in the trunk of the trunk to map below the lock, with a homemade IC protection device and catch. screw.
Lan Anh
Image: Quang Huy
.