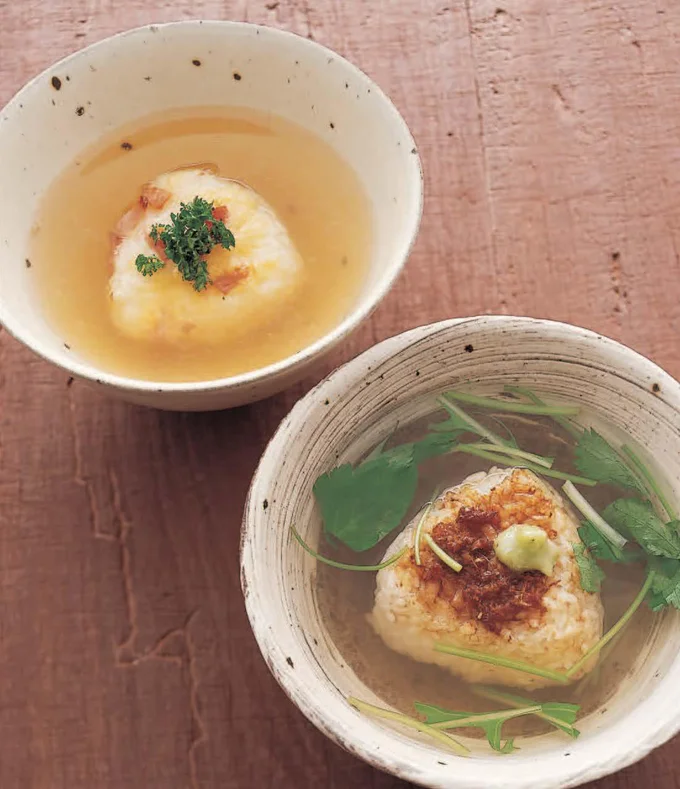 Sudachi udon
Kamatama ramen
Grilled rice balls chazuke
Rice porridge with eggs and mozuku
At the end of drinking at home, I want to finish with rice and noodles! However, you want to avoid things that are too heavy.
In the 7th installment of the "Ouchi Izakaya Snack Recipe" series, we will introduce "Tightening Rice & Noodles" that is suitable for the end of drinking. It's recommended because you can eat it lightly with soup stock and soup!
* * *
Sudachi udon
The refreshing scent of sudachi is refreshingly delicious!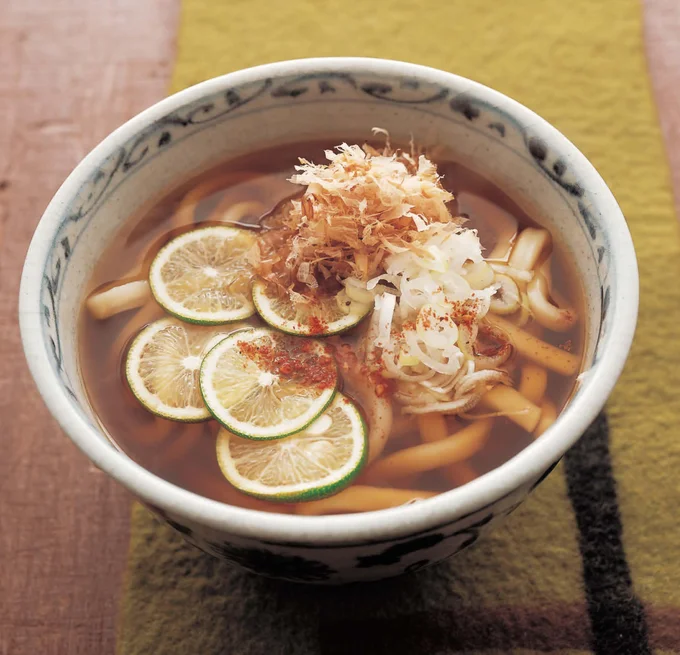 [Materials for 2 people]* 183kcal for 1 person / 2.0g salt
・ Sudachi … 1 piece
・ Long onion … 5cm
・ Frozen udon … 2 balls
・ Shaving is … appropriate amount
・ Tsuyu
∟ Dashi soup … 2 and 1/2 cup
∟ Sake, mirin, soy sauce … 2 tablespoons each
∟ Salt … a little
[How to make]
1. Cut the sudachi into thin slices. Cut the green onions into small pieces and soak them in water to drain them. Put the ingredients for the soup in a pot and keep it warm.
2. Boil the udon noodles as indicated on the bag, drain the water and put them in a bowl. Pour 1 soup and put sudachi, green onions and shavings on it. Sprinkle the gang to taste as you like.
Kamatama ramen
If you mix it hot, it's like carbonara! !!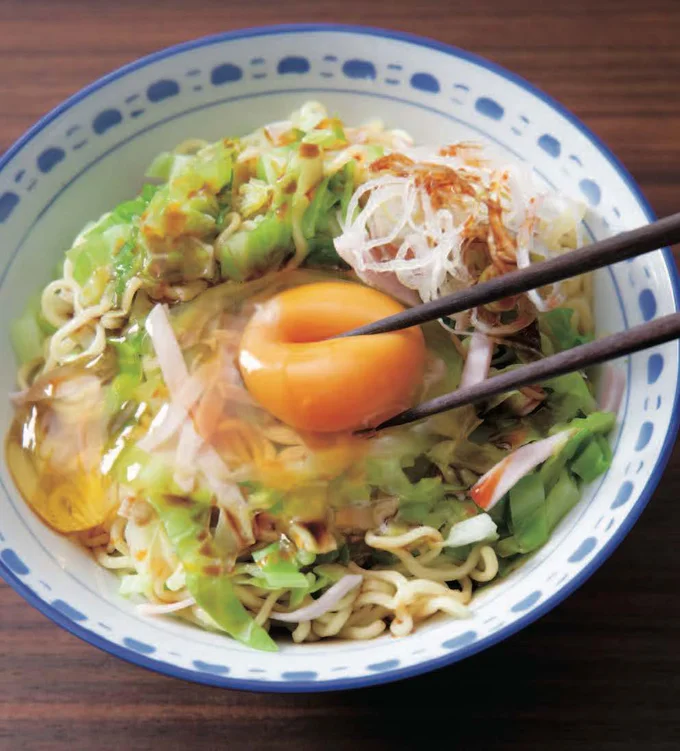 [Materials for 1 person]* 514kcal for 1 person / 5.1g salt
・ Loin ham … 2 sheets
・ Egg … 1 piece
・ Cabbage … 1 large
・ Long onion … 5cm
・ Instant noodles (in a bag, soy sauce flavor) … 1 serving
·Chili Oil
[How to make]
1. Cut cabbage in half lengthwise to a width of 7-8 mm, and loin ham in half to a width of 5 mm. Cut the green onions into small pieces.
2. Boil 2 cups of hot water in a small pot, add noodles and boil as indicated on the bag. Add cabbage 1 minute before boiling and boil together. Add ham, mix quickly, open in a colander and drain.
3. Serve in a bowl and insert the egg. Place the green onions and sprinkle half the amount of the attached soup base (liquid) and an appropriate amount of chili oil.
* If the soup base is powder, dissolve it in a small amount of hot water before sprinkling.
..