The list of free PS5 and PS4 games from PlayStation Plus for the month of July has yet to be officially revealed. Still, a well-known insider in the industry claims that a new 4K remaster will be offered exclusively for PS5 gamers.
For PS5 and PS4 players, PlayStation Plus subscription has turned out to be very interesting in recent months. Indeed, the free games offered are varied. In June, it was for example Operation: Tango (PS5), Star Wars: Squadron (PS4 / PSVR) and Virtua Fighter 5: Ultimate Showdown (PS4). Players had also enjoyed Ghosts' n Goblins on PS5 and PS4 the previous month.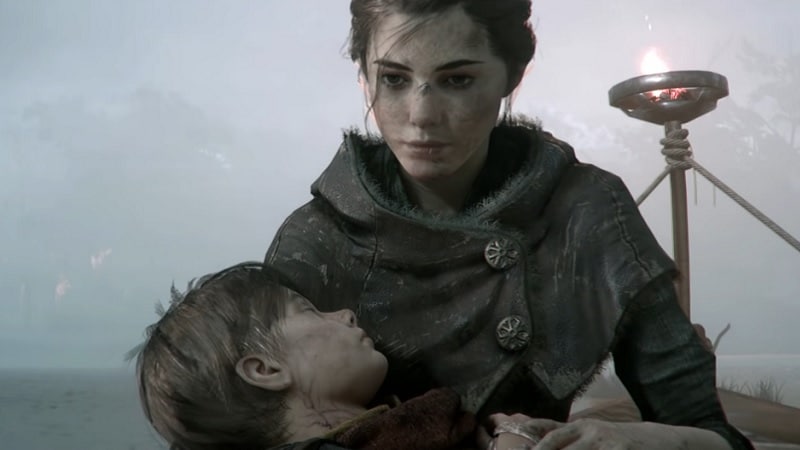 This trend of bringing great free titles to PlayStation gamers doesn't seem to be stopping. We do not yet have the official list of Free PlayStation Plus games for July. However, that doesn't stop the rumors from spreading. According to a new leak from the famous ResetEra forum, a great game will be offered for free and exclusively for PS5 players.
A Plague Tale: Innocence soon in 4K at 60 FPS on the PS5
On ResetEra, the well-known insider "Deluxera" said that le remaster next-gen de A Plague Tale : Innocence will be free on PlayStation Plus for the PS5 exclusively. Although it is best to take this rumor with a grain of salt, it must be recognized that this is highly plausible. Indeed, the remaster of A Plague Tale: Innocence has not yet been released. It has only just been announced.
Developer Asobo Studio took advantage of the Xbox Games Showcase Extended which also announced the return of the Xbox Design Lab to confirm this remaster. He did specify that A Plague Tale: Innocence will be entitled to its own remaster. in 4K at 60 FPS on the PS5 and Xbox Series X on July 6.
If you have a PS5, it is therefore recommended that you wait before purchasing the remaster of A Plague Tale: Innocence. There's a good chance the game will make it to PlayStation Plus free titles in July. Finally, the second opus in the series which is entitled The Plague Tale: Requiem will be released in 2022 sur Xbox Series X/S, PS5, PC et Nintendo Switch.
Source : GAMERGEN


Auriane Polge